Dr.
Barret
Kurylyk
Associate Professor and Canada Research Chair in Coastal Water Resources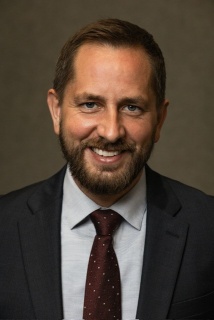 Email:
Barret.Kurylyk@dal.ca
Phone:
(902) 494-4325
Fax:
(902) 494-3108
Mailing Address:
Department of Civil and Resource Engineering
Dalhousie University, Sexton Campus
1360 Barrington Street, Rm 215 Bldg D
Halifax, NS, Canada B3H 4R2


Research Topics:
Coastal and marine hydrogeology
Groundwater-surface water exchanges
Cold regions hydrology
Mathematical modeling
Climate change impacts
Hillslope hydrology
Ecohydrology
Education and Experience
Diploma, Engineering, University of Prince Edward Island (2007)
BScE, Civil Engineering, University of New Brunswick (2009)
Diploma, University Teaching, University of New Brunswick (2013)

PhD, Civil Engineering, University of New Brunswick (2014)

NSERC and Killam Postdoctoral Fellow, University of Calgary (2014-2016)
Research Associate, McMaster University (2016-2017)
Research Interests
Dr. Kurylyk's areas of research include physical hydrology and hydrogeology. In particular, his research program investigates how hydrologic systems respond to environmental change and the interactions between aquifers and surface water bodies. Due to the transdisciplinary nature of this work, his research often interfaces with many other disciplines including geology, biology, oceanography, climatology, and mathematics.
View Dr. Kurylyk's Google Scholar Profile.  
For more information regarding Dr. Kurylyk please visit
https://www.dal.ca/sites/hydro.html