News
»
Go to news main
2018 Arabic Competition Winner ‑ Aya Elomrani
Posted by
Department
on May 15, 2018 in
News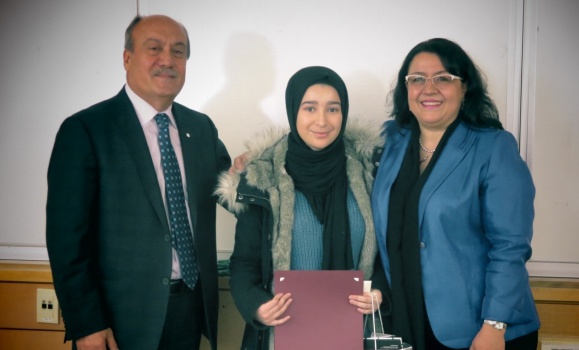 Visit of Mr. Wadih Fares, the Honorary Consul of Lebanon, Prize award and Presentation on Lebanon
 March 28, 2018
The Arabic Program and the Department of Classics were happy and honored by the visit of Mr. Wadih Fares, the Honorary Consul of Lebanon in Halifax. Here is the Summary of the event:
Mr. Fares awarded the Prize for the best Arabic Composition to the Winner of the 2018 Competition, the student Aya Elomrani.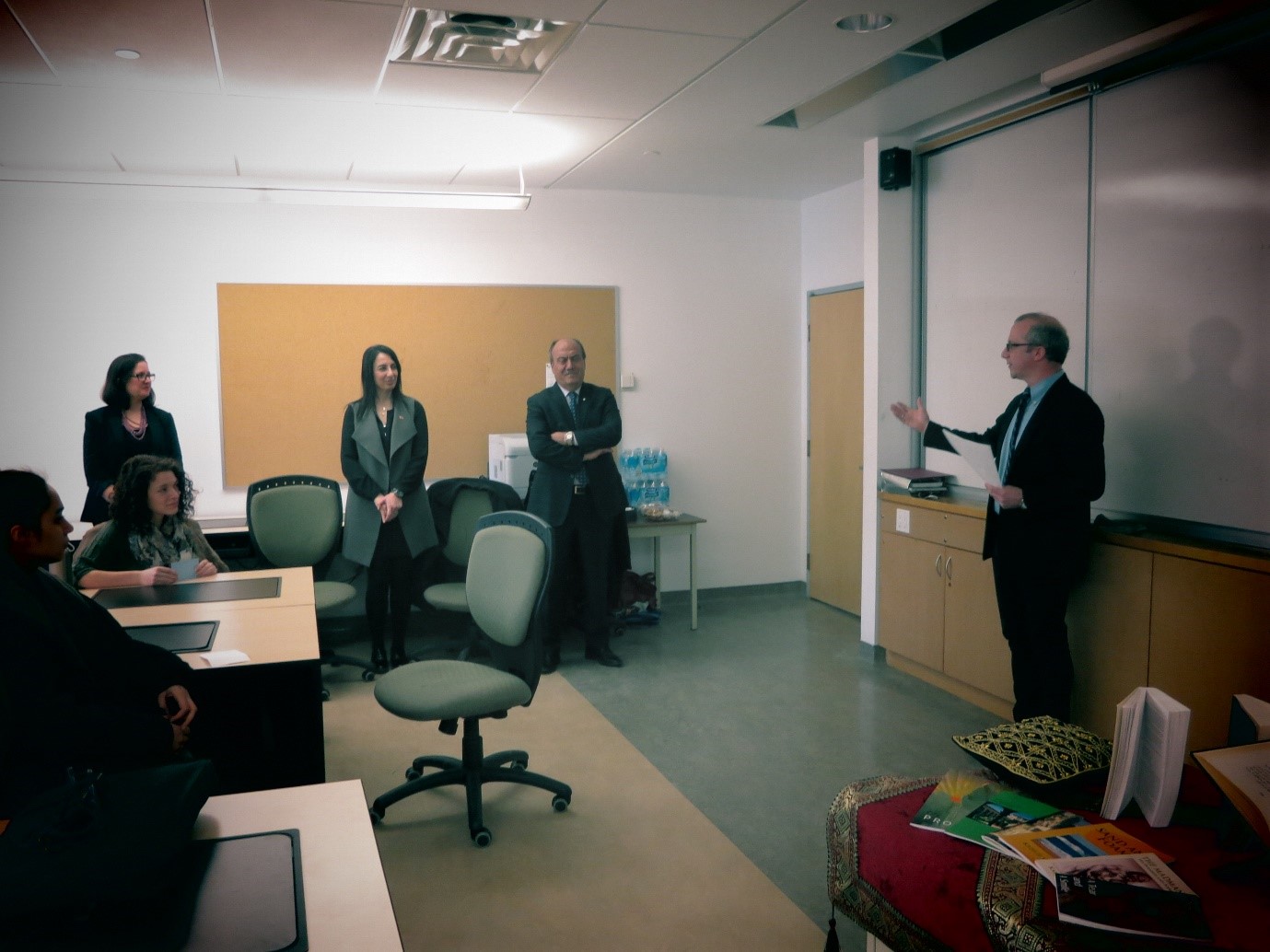 Dr. Michael Fournier, the Associate Dean of FASS, welcomed and introduced Mr. Fares to students. The prize awarding was followed by the speech of Mr. Fares, who shared his experience with the students.
The event was attended as well by Mrs. Aida Hachem Mrad (Consul Assistant) and Mrs. Emily Snooks (Development Officer – Faculty of Arts and Social Sciences).
The senior student Grace Kelly Carline (the winner of the 2017 Arabic Composition Competition) and the alumna Nadira Al-Nasleh (Master's Degree in Education, current teaching assistant for Arabic Studies) were also present.
Twenty-three students (listed below), from the class ARBC 1020 (first year Arabic, 2017/18), made the presentation entitled "Lebanon – Cradle of Civilization" that they had prepared for the event.
The Presentation Team (alphabetical order):
Faduma Abukar, Salman Ali, Noorah Atiyah, Mithey Augustine, Mark Bakhet, Aya Elomrani, Mahmoud Esse, Shannon Faires, Malik Farhat, Sana Fashir, Evan Fowlie, Aisha Gattous, Lena Ibrahim, Benjamin Irvine, Arshan Keyghobadi, Ayesha Kottapalli, Eva Lee, Isla Littlewood, Eleanor May, Sarah Mershati, Ally Montminy, Pouya Mousavi, Taryn Neufeld). Instructor: Dr. Daniela Rodica Firanescu.