Meet Our Department Chair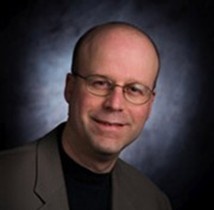 Message from our Department Chair
Dr. Steven Dukeshire
I am pleased to welcome you to the website of the Department of Business and Social Sciences (BSS). The academic areas and backgrounds of the faculty members in our Department are the most diversified within the Faculty of Agriculture. The interplay among the diverse scholarly experts also makes us unique among academic departments across the Faculties of Agriculture in the country.  Besides the full-time faculty and staff, our Department is also home to a number of post-doctoral research fellows and visiting scientists.
Academic programs offered through our Department include: i) undergraduate programs (including BSc (Agr) with majors in Agribusiness and Agricultural Economics, Bachelor of Agriculture in International Food Business, and Bachelor of Technology (Small Business Management)); and ii) Diploma in Business Management. In addition, graduate students from our Department have won national awards, and accepted gainful employment in various sectors in Canada and in other countries around the world.
Although teaching is vital and central to what we do as a department, it is just one component of our overall mission. Researchers in Business and Social Sciences have been recognized nationally and internationally for the high quality and relevance of their research and other scholarly works to industry and community. In addition, as part of our service mandate, we provide technical support and outreach to community and industry, as well as various professional and scholarly organizations.
Faculty and staff in BSS are also active in various International collaborations and partnerships. Some of our faculty/staff have led various international development and capacity building projects and programs. Consistent with the internationalization mission of Dalhousie, students in our undergraduate and graduate programs come from various countries around the world and contribute to enriching the unique "Dalhousie Experience".
In the webpages of the Department, you will find information about our faculty and staff, as well as our teaching and research programs. You can reach our faculty and staff using the information available in the people directory.  We will be happy to assist you in any way we can. Our administrative office is located on the third floor of Cox Building. If you able to drop by in the department, our passion in what we do will likely excite you!!
Feel free to contact me anytime, via email at steven.dukeshire@dal.ca.