Dr.
Stefanie
Colombo
Associate Professor and Canada Research Chair, Aquaculture Nutrition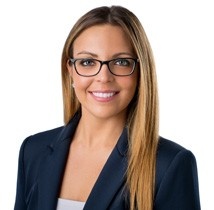 Email:
scolombo@dal.ca
Phone:
902-893-6646
Fax:
902-895-6734
Mailing Address:
Department of Animal Science and Aquaculture
Faculty of Agriculture
PO Box 550, 58 Sipu Road
Truro, NS B2N 5E3
https://www.aquaculturenutrition.com/

Education
B.Sc. Marine & Freshwater Biology (University of Guelph)
M.Sc. Biology (Dalhousie University)
Ph.D. Biology (Memorial University of Newfoundland)
Postdoctoral Fellow (Ryerson University)
Teaching
NUTR 3002: Fish Nutrition
Research Topics
Aquaculture nutrition and production
Lipids and fatty acids
Environmentally sustainable feeds
Fatty acid biosynthesis in fish
Nutrigenomics
Impact of climate change on nutrient availability and metabolism in aquaculture/ecosystems
Farmed seafood nutritional quality
The overall goal of my research is to discover novel solutions in nutrition to improve aquaculture and contribute toward healthier, environmentally sustainable, and economically viable farmed seafood. My particular interest is in understanding the mechanisms of fatty acid biosynthesis in fish in order to increase tissue storage of essential fatty acids, for optimal fish health and for human consumption.  
Publications
http://scholar.google.com/citations?user=VG-4EfsAAAJ+hl=en&oi=ao