Dr.
Dian
Patterson
Associate Dean, Academic and Professor, Quantitative Genetics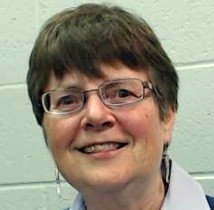 Email:
dian.patterson@dal.ca
Phone:
902-893-6039
Mailing Address:
Department of Animal Science and Aquaculture Faculty of Agriculture 58 Sipu Road, P.O. Box 550 Truro, NS, B2N 5E3

Research Interests
Education
B.Sc. Zoology (Alberta)
M.Sc. Animal Breeding and Quantitative Genetics (Guelph)
Ph.D. Animal Breeding and Quantitative Genetics (Guelph)
Memberships

Teaching
RESM4012: Animal Research Methods
RESM4014: Honours Thesis I
RESM4015: Honours Thesis II
ANSC3006: Companion Animal Biology
Selected Publications
Rose, M.C., D.M. Anderson, D.L. Patterson and P.J. Gavin. 2006. Comparison among three methods to determine composition of pork loins from pigs fed different levels of wheat middlings. Can.J.Anim.Sci. 86:596.
Silversides, F.G., D.L. Patterson, R.D. Crawford, and S.K.Ho. 2003. Canada's Country Report on Farm Animal Genetic Resources to the Food and Agriculture Organization of the United Nations. Agriculture and Agri-Food Canada. Ottawa.
Farid, A., D.C.Crober, H.van der Steen, D.L. Patterson and M.P. Sabour. 2003. Reproductive performance of mice selected for reproductive longevity. 7th World Congress on Genetics Applied to Livestock Production. Communication No. 08-13.
Patterson, D. and D.Heintz.. (Editors). 2003. Community Based Conservation Management in China and Vietnam. Compilation of Resource Materials. CIDA UPCD Project 01843-S53305.
Patterson, D.L., and F.G. Silversides. 2003. Farm Animal Genetic Resource Conservation: Why and How? Canadian Farm Animal Genetic Resources Foundation, ON (web version www.cfagrf.com)
Graduate Students
I regret that I am not able to take on graduate students.