SGBA E‑Learning Resource
Unique, online curriculum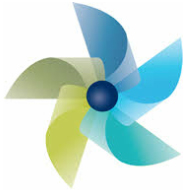 The SGBA E-Learning Resource: Rising to the Challenge is the first online curriculum of its kind, allowing health planners, policy-makers, researchers, students and practitioners to learn about sex- and gender-based analysis (SGBA) at their own pace at work or home.
Developed by the Atlantic, Prairie and BC Centres of Excellence for Women's Health, the SGBA E-Learning Resource is a fun and interactive online learning experience that describes the core concepts and process of SGBA and provides ample opportunities to practice SGBA. It includes three sets of modules.
The first set of modules includes a discussion and exercises on the core concepts of sex- and gender-based analysis: sex, gender, diversity and equity.
The second set is devoted to the process of SGBA and consists of five modules that deal with key aspects of the process: issues, populations, evidence, implications and recommendations.
The third provides you with opportunities to practice SGBA and apply it to your work or area of interest.