Events, By Category and Date:
»
Go to news main
Werewolf
Posted by
nte
on June 11, 2018 in
Films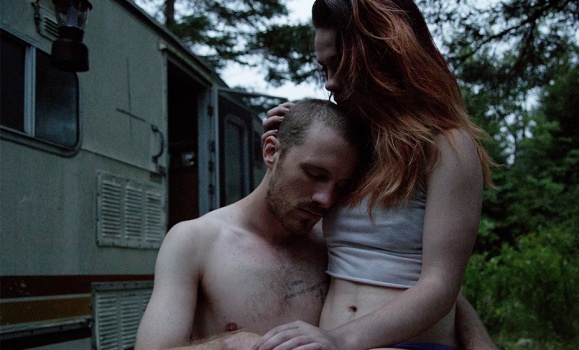 Free public screening followed by moderated, expert-led discussion about opioid use disorder and related health and social issues.
Mon. 11 Jun 2018 (6:00PM-8:45PM)
Paul O'Regan Hall│Halifax Central Library│5440 Spring Garden Rd.
Come early, seating is limited. No reservations.
Synopsis
The hardscrabble existence of two homeless, young people living with opioid use disorder is portrayed with sensitivity and brutal honesty in the debut feature by Nova Scotia director, Ashley McKenzie.
Moderator: Tim Krahn (Research Associate, Novel Tech Ethics, Faculty of Medicine, Dalhousie University, Halifax NS).
Facilitators
Chris Clayton is a Peer Navigator Coordinator who is also presently working on the Law Foundation project at Mainline Needle Exchange. Mainline is a health promotion organization in Halifax dedicated to supporting people through harm reduction programs. Chris became a fixed structure there, first as a client and then as an outreach worker. His many years of addiction led to incarceration, and upon release hespent his time constructively rather than destructively and decided the best course of action was methadone treatment. Chris grew up in Halifax's north end and has strong community roots. He has proven to be a strong role model for many in the community who struggle with addiction and the challenges of street life. Read further about Chris and his work found in this article by Julie Lawrence: "'I know them because I am them:' How Chris Clayton helps addicts."
Karen Foster is an Associate Professor in the Department of Sociology & Social Anthropology, and holds the Canada Research Chair in Sustainable Rural Futures for Atlantic Canada. Her current research includes a project on occupational succession in rural families (which involves a documentary and photography component) and another on the intersections of citizenship, the work ethic and employment in rural places. Her past research includes studies of marginalized young people in Ottawa, youth outmigration from Atlantic Canada, precarious employment, intergenerational relations at work, and the meaning and measurement of 'productivity' in Canada. Karen serves on the advisory board of the Centre for Local Prosperity and was a founding member of Basic Income Nova Scotia. 
Robert Strang is Chief Medical Officer of Health in Nova Scotia. As CMOH, he has provided leadership around the renewal of the public health system in Nova Scotia as well as raising awareness around the importance of creating policies and environments that support better health for Nova Scotian families and communities. He is passionate about public health and has worked with non-government organizations such as Smoke Free Nova Scotia, Heart and Stroke Foundation and Public Health Association of Nova Scotia. He is a co-chair of the The Pan-Canadian Public Health Network's Special Advisory Committee on the Epidemic of Opioid Overdoses.
Sherry Stewart is a Professor in the Departments of Psychiatry, Psychology & Neuroscience, and Community Health & Epidemiology at Dalhousie University, a Canada Research Chair in Addictions and Mental Health, and a licensed clinical psychologist in the province of NS. Sherry is also Editor-in-Chief for the Journal of Gambling Issues and Associate Editor for Addiction. She has three decades of experience in researching the role of psychological factors in contributing to addictive behaviors and comorbid emotional disorders. Sherry has a particular interest in coocurring emotional disorders and addictions in women. She has published extensively on topics related to addiction, mental health, and their inter-relationships. Link here to her Mood, Anxiety, and Addiction Co-morbidity (MAAC) lab to find out more about her team's work.
Possible topics for discussion
opioid use
addiction
clinical practice guidelines
comorbidities
coping
housing
poverty
prejudice
prescription drug misuse
prescription monitoring
public health
rural futures
scientific research
social justice
social responsibility
stigma
substance abuse
treatment services
Recommended Reading
Movie Reviews