Events, By Category and Date:
»
Go to news main
Bioethics in Action
Posted by
nte
on April 13, 2018 in
In Print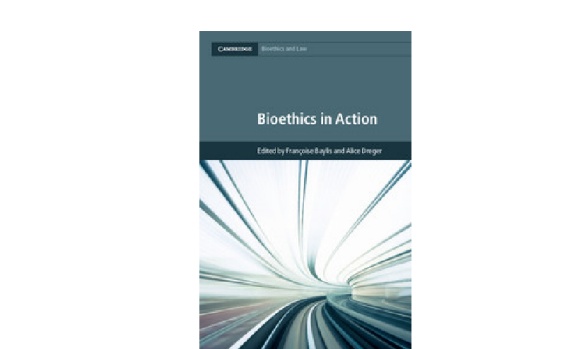 Edited by Françoise Baylis, Dalhousie University, Nova Scotia , Alice Dreger, Northwestern University Medical School, Illinois
Release date: May 2018
Publisher:Cambridge University Press
Expected online publication date:May 2018
Print publication year:2018
Online ISBN:9781316343197
Speaking from and to the growing movement among academics to become involved with 'socially-engaged' work, this volume presents first-person case studies of attempts to fix serious ethical problems in medical practice and research. It highlights the critical difference between the pundit approach to bioethics and the interventional approach - the talkers and the doers - and points to how abused and damaged the doers often end up. Chapters cover a diverse set of topics, including the troubling influence of for-profit businesses on public health policy, the politics of exposing histories of unjust medical research, the challenges of patient rights' work in sexuality and reproduction, collaborations between NGOs and academics, methods for changing entrenched yet harmful medical practices, engaging public policy through educating governmental leaders, and whistleblowing. The trending interest in the interplay of academia and advocacy and the growing importance of 'socially-engaged' work by academics make this a timely and much-needed resource.
Chapters
1. More than words
2. Where there's smoke, there's Pfizer
3. "So what?": historical contingency, activism and reflections on the studies in Tuskegee and Guatemala
4. Twenty years of working toward intersex rights
5. Working with public citizen: an academic-NGO collaboration
6. Repro tech's legacy of omission
7. Establishing pediatric palliative care – overcoming barriers
8. History and philosophy of science engaging the public
9. The Flint water crisis