Events, By Category and Date:
»
Go to news main
What is Ethical Healthcare Communication?
Posted by
nte
on August 21, 2017 in
In Action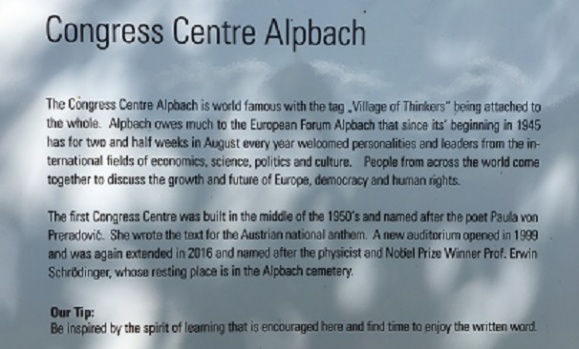 Alpbach Health Symposium (2017)
Session: Communication of knowledge in healthcare: between interests and needs
20-22 Aug 2017
Ethical healthcare communication is a two-way dialogue between patients and providers that is truthful and trusting. Honest communication is asine qua non of ethical healthcare communication. Trust is about more than 'technical competence': it also requires 'moral competence' (moral motivation).
The key elements of informed choice are: competence, disclosure (including a professional recommendation), understanding, voluntariness, and consent/refusal.
Every physician (in training and as part of continuing medical education) should be videotaped in conversation with different standardized patients (and families) and then have the opportunity to review these videotapes alone and then with a communications expert.