Events, By Category and Date:
»
Go to news main
Unbroken Glass
Posted by
nte
on March 27, 2017 in
Films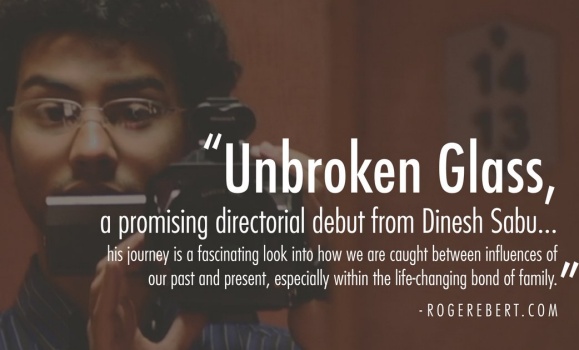 Free public screening with expert-led panel discussion afterwards.
Monday, March 27, 2017 (7:00PM)
QEII Royal Bank Theatre, Halifax Infirmary, Ground Floor, 1796 Summer St. entrance
Moderator: Tim Krahn (Research Associate, Novel Tech Ethics, Faculty of Medicine, Dalhousie University, Halifax NS).
Facilitators
Sabina Abidi (Child & Adolescent Psychiatrist. Assistant Professor, Department of Psychiatry, Dalhousie University & IWK Youth Psychosis Team. Head, Division of Outpatient Services, IWK Mental Health & Addictions Program, Halifax NS).
Karim Dharamsi (Philosopher. Chair, Associate Professor, Department of General Education, Mount Royal University, Calgary AB).
Carol Lamarche (Mental Health Knowledge Translation Specialist. Healing Tree Communications, Halifax NS).
Event poster
Unbroken Glass trailer
Join the Facebook page for this event
Unbroken Glass ends dynamic week-long run; now available through Tugg!
Synopsis
Twenty years after the death of his parents, filmmaker Dinesh Sabu begins a journey to finally piece together their story.Uncovering a silenced family history of mental illness, Dinesh confronts the legacy of having a mother who lived with schizophrenia and died by suicide, the reality of growing up an orphaned immigrant, and the trauma of these events. Can he reconcile these truths all while living in the specter of mental illness?
Topics for discussion
Schizophrenia 
Family resilience and coping 
Immigration and living as a cultural minority in America 
Early parental death 
Suicide
Intimate partner violence
Reviews