Events, By Category and Date:
»
Go to news main
'Fixing' the Human Genome: Promises & Pitfalls
Posted by
nte
on January 23, 2017 in
Cafes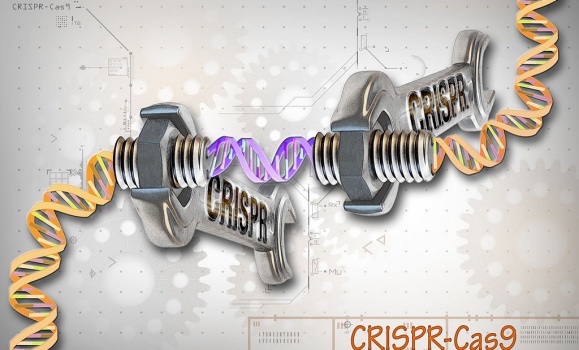 Café Scientifique
Monday, January 23, 2017 (7:30PM - 9:30PM)
Just Us! Coffeehouse
5896 Spring Garden Road, Halifax, NS
Download event poster
In December 2015, an international group of experts from the National Academies of Sciences, Engineering & Medicine said "it would be irresponsible to proceed with any clinical use of germline gene editing unless and until (i) the relevant safety and efficacy issues have been resolved … and (ii) there is broad societal consensus about the appropriateness of the proposed application." They maintained that germline gene editing raises "moral and ethical considerations in purposefully altering human evolution." Join us for a discussion of the basic science and prospective clinical applications of gene editing as well as the legal and policy activities that advances in these technologies have triggered.
Topics for discussion will include:
basic scientific explanation of how various gene editing technologies (including CRISPR/Cas9) work
how these technologies give rise to new possibilities for treating and preventing diseases like cancer as well as disorders of the musculoskeletal and nervous systems
safety-related concerns (including physical risks) of these technologies
ethical, and specifically human flourishing, concerns regarding the potential modification of the human species now and for the future
Moderator:
Andrew Fenton (Research Associate, Novel Tech Ethics, Faculty of Medicine • Assistant Professor, Department of Philosophy, Dalhousie University, Halifax NS)
Panelists:
Graham Dallaire (Director of Research & Professor, Department of Pathology, Faculty of Medicine, Dalhousie University) studies how the cell repairs DNA damage and how cancers develop resistance to radiation and chemotherapy treatment. He obtained his Ph.D. in Experimental Medicine from McGill University in the field of genetic engineering and DNA recombination, and completed postdoctoral training at the Medical Research Council (MRC) Human Genetics Unit in Edinburgh Scotland, and the Hospital for Sick Children in Toronto, Ontario. Funded by the CIHR, Dr. Dellaire's laboratory recently developed a novel test for measuring the efficiency of CRISPR-based gene editing in living cells, and continues to use CRISPR to develop new treatments for cancer and chronic viral infections. Click here to find out more information on the Dellaire Lab, its publications, and nuclear structure and cancer biology.
Josephine Johnson is Director of Research and Research Scholar at The Hastings Center, an independent bioethics research institute in Garrison, New York. She works on a range of ethical, legal, and policy issues in science and medicine. Her current projects address the ethical implications of new kinds of prenatal genetic tests, the relationship between gene editing technologies and understandings of human flourishing, and, with colleagues at University of California, San Francisco, the potential use of genetic sequencing technology in newborns. She is also a member of Columbia University Medical Center's Center for Excellence in Ethical, Legal and Social Implications looking at psychiatric, neurologic and behavioral genetics. Josephine is also developing a bioethics research program for high school students. Click here to find out more about Hastings Center publications & resources.
Discussion Questions
What has yogurt got to do with human gene editing?
How might gene editing affect competitive sports?
If we can, shouldn't we create humans that are resistant to various cancers? Should we edit humans so that certain kinds of dis-abilities (like Down's Syndrome) become a thing of the past?
Can we make sense of concerns about "playing God or the Goddess" in human gene editing without this being a question only relevant to theists?
Recommended reading