Events, By Category and Date:
»
Go to news main
Do‑it‑Together Ethics
Posted by
nte
on November 7, 2016 in
In Action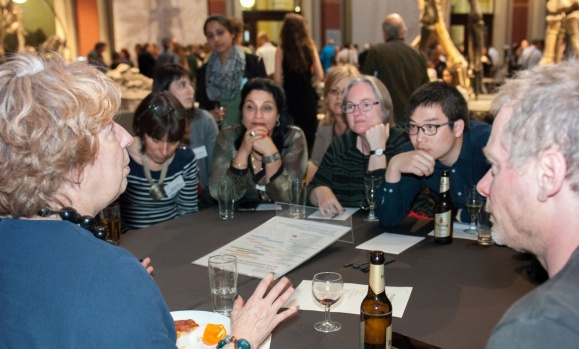 Françoise Baylis presents "Do-it-Together Ethics" at session on Public Participation in Bio-Innovation as part of Second Nature and the Berlin Science Week.
Mon., 7 Nov 2016
Museum für Naturkunde
Berlin, Germany
Click here for schedule and further details.
Rationale
We are living in a world of transformation. Climate changes, natural resources become scarce. In many sections of society discourses on way of lives started. In the whole world scientists, politicians, entrepreneurs and an active citizenship work for as sustainable future.
Biology is seen as the science of the 21st century, she develops speedily. The bioeconomy acknowledges achievements of the biological sciences as key for success. Biobased products and services should increase economic growth, global food security and health, and at the same time should protect climate and natural resources.
Biomimicry links biological principles and innovative entrepreneurial ideas. With similar intention, "biohacker" and Do-it-yourself biologists (DYIBios) experiment with biological material to realize innovative solutions. A consequent adaption bio-inspired principles could change change the way we live and pursue or business drastically.
Cities are often laboratories for future visions in public spaces. This evening we would like to discuss with you which role bio-innovations can play in our daily living, especially in the urban context.