Abstracts and Presenters

Monday, June 6, 2016
Dr. Joan Gallos: Keynote presenter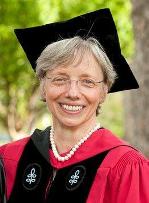 Biography:

Joan V. Gallos is an award-winning educator, author, academic leader, and scholar in the field of leadership and management education. Her scholarly interests center on professional effectiveness; innovative leadership and management pedagogy for a diverse work world; individual and organizational change; and expanding conceptions of what, how and why professionals learn. She is a passionate lover of the arts and sees their potential as a vehicle for leadership and organizational development and for enhancing professional agility and effectiveness.
Angela Henshilwood and Christina Hwang

Abstract:
From Coast to Coast: Canadian Collaboration in a Changing RDM Seascape

There is power in collaboration. With academic institutions across Canada preparing for possible changes in funding requirements around sharing and preserving data and the submission of data management plans, librarians from a range of small, medium and large Canadian schools are collaborating to better understand local needs and to generate together a richer understanding of their respective science and engineering researcher communities.

Some of the questions we hope to answer with this endeavour include: What are the characteristics of the research data produced, and how do researchers in different disciplines manage their data? What attitudes towards research data management (RDM) support services and data sharing can be observed? In this paper, results from schools which have already run the survey will be summarized, including an analysis of comparable data. Similarities and differences observed across disciplines and schools will be highlighted.

Participating institutions at time of writing include: University of Toronto, University of British Columbia, University of Waterloo, University of Alberta, Queen's University, University of Ontario Institute of Technology, Dalhousie University, University of Ottawa, and McGill University.
..............................................................................................................................................
Biography - Angela Henshilwood: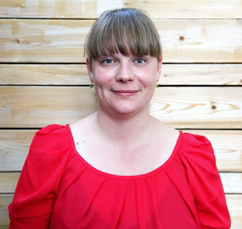 Angela has been a Faculty Liaison and Instruction Librarian at the University of Toronto's Engineering & Computer Science Library since February 2014. She has an Honours Bachelor of Arts and a Master of Information Studies, both from the University of Toronto.
Biography - Christina Hwang
Christina Hwang is a Public Services Librarian at the Cameron Science and Technology Library at the University of Alberta Libraries. Her subject liaison responsibilities are in the Science, and Agricultural, Life & Environmental Sciences (ALES) departments, and her professional interests are in research information management, metrics, and data management.
Gerald Beasley
Abstract:
Giving Leadership Away

The aim of this presentation will be twofold. Firstly, it will seek to counteract the vast amount of guff currently being produced about leadership. In recent years there has been a dramatic increase in the volume of discourse on techniques, styles, models and philosophies of leadership. Taken as a whole its sheer bulk is very intimidating and therefore risks having a chilling effect on those information professionals who are interested in the field.
Secondly, the presentation will seek to defend library leadership from leadership philosophies imported from other fields. Contrary to various opinion pieces in recent library literature, the presenter will claim that "library leadership" exists as quite distinct from other forms of leadership. He will argue that we should advance our thinking about it just as we would our thinking about library spaces or library services.
Since the whole idea of library leadership is relatively recent, this would of course involve continuing to value ideas that had matured in other domains, such as servant leadership, or introspective leadership. However, it would also acknowledge that leadership in libraries had a unique contribution to make to a field far too dominated by military, political, sporting and other domains.
The presenter will further suggest that in this "sea of change" the capacity to give leadership away may, somewhat paradoxically, be one aspect of this unique contribution. In other words, for the library to be an effective laboratory or incubator at a time of rapid change, directors and others in leadership positions will want to get their egos out of the way of the many good ideas brought to them by their more capable and specialized colleagues. This is not an abdication of duty: accountability is unchanged, leadership has to be given away wisely, and there will still be plenty of it left to do.
..............................................................................................................................................
Biography: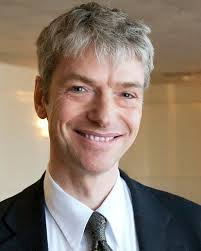 Gerald Beasley is Vice Provost (Learning Services) and Chief Librarian at the University of Alberta, Edmonton.

Dr. Guy Berthiaume: Keynote presenter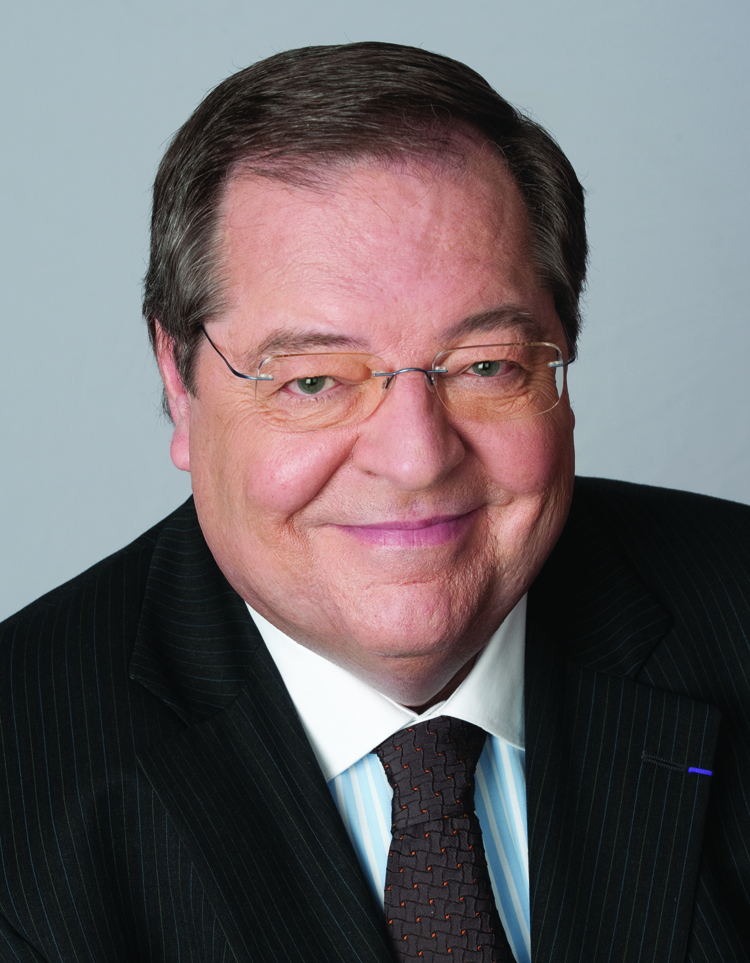 Biography:

Dr. Guy Berthiaume assumed the position of Librarian and Archivist of Canada on June 23, 2014. Prior to joining Library and Archives Canada, he was the Chair and Chief Executive Officer of the Bibliothèque et Archives nationales du Québec between 2009 and 2014, following a 30‑year career in academia. Dr. Berthiaume holds a Doctorate in History.
In addition to serving as a professor of Ancient History at the Université du Québec à Montréal (UQAM), he held administrative positions focusing on research and university development. Previous roles include Vice-President, Development and Public Affairs, Université de Montréal, and Vice-President, Research and Creation, UQAM.
Jenny Ellis and Teresa Chitty
Abstract:
But Where is the Library? Reframing the Library at the University of Melbourne in a Shared Services Environment

Commencing in late 2013 and continuing through 2014, the University of Melbourne, a research-intensive and highly ranked Australian university, undertook an extensive review of all services and business processes. This review, known as the Business Improvement Program, ultimately led to a complete reconceptualization of the University's operating model, the most significant in its 160 year history. The scale of the change was sweeping and the speed was audacious, resulting in the implementation of a new shared-services model across the University known as the Melbourne Operating Model. The entire University has been reorganized according to the principles of this operating model.
The model has three core elements – Chancellery (responsible for leadership of overarching University strategy, policy, brand and capital); Academic Divisions (or Faculties and Schools), and University Services where the operational activities of the University are grouped together as shared services to support Academic Divisions (Faculties) to deliver on their teaching, research and engagement agendas.
How did the Library fare? As a formal organizational unit, the University Library ceased to exist. The University Librarian took on the mantle of University Librarian & Executive Director, Collections and was placed in Chancellery to provide strategic direction and policy oversight to the Library as well as to the University's other cultural collections located in Faculties. However Library services, delivered by the two directorates of Scholarly Information and Research and Collections, were positioned as operational units within the Academic Services division of University Services, so that both Directors (who formerly reported to the University Librarian), now report to the Executive Director for Academic Services.

In this presentation the authors outline the background and rationale of the Business Improvement Program at the University of Melbourne and describe the current organizational structure under the Melbourne Operating Model. They discuss how the Model has impacted the Library's operational activities and priorities within the wider Academic Services context and how operational separation from the strategic leadership of the University Librarian position has been managed
.............................................................................................................................................
Biography - Jenny Ellis:

During her career, Jenny has undertaken several different roles within the university environment. After graduating BA (Hons), Jenny spent some years in academic employment as a tutor and lecturer.

Some years later, she qualified as a professional librarian and has since gained broad experience in academic librarianship. Her engagement with scholarly information was enhanced by her experience as Manager of the University Copyright Office at the University of Melbourne.

Jenny has formal qualifications in Intellectual Property Law and Information Management. As Director, Scholarly Information, Jenny now leads the library liaison relationships that support the learning & teaching and research activities of faculties and schools. She also manages the physical library spaces and frontline services. Jenny has responsibility for the University Copyright Office.
Biography - Teresa Chitty

Teresa's professional career started in New Zealand where she held senior roles in both academic and public libraries before moving to the University of Western Australia to take up the position of Associate Director, Resources and Development.

This was followed by a position at the University of Newcastle (NSW) and in 2013 she moved to the University of Melbourne as Director, Research and Collections. In this role she leads and manages the development, implementation and maintenance of services, systems, processes and partnerships that facilitate the acquisition, discovery and access to collections and unlock their potential in support of the needs of the University's scholarly and learning community.
Rosarie Coughlan
Abstract:
Queen's University Library and Research Services facilitating scholarly publishing and research impact

Academic libraries increasingly align services alongside research and learning cycles of scholarship. At Queen's University, the Library and University Research Services (URS) work together to maximize the efficiency and effectiveness of this alignment. With a focus on scholarly publishing and research impact, this paper will situate our case study in the context of university and library governance models and current Canadian research policies.

We will focus on selected initiatives, how they pool resources, exploit expertise, and give researchers single and clear points of information and service. One current project aligns the library's research repository, QSpace, with new research administration tools, Tools for Research at Queen's (TRAQ). Amongst other modules, TRAQ includes a C.V. and annual reporting module, Faculty 180. There are several goals for this project including: notifying faculty at point of grant receipt of national funder open access mandates, populating curriculum vitae from library databases, and automating deposit of articles from Faculty180 into the repository, QSpace, minimizing effort on faculty. In addition to technical coordination, liaison librarians and URS trainers will deliver joint training to faculty on processes for seamless population of all aspects of their scholarly achievement into both the C.V. repository and QSpace. Through these initiatives both Queen's researchers and administrators benefit from a comprehensive profile of institutional outputs with the potential for greater exposure of open access publications.

A Scholarly Communications Working Group with membership from the Library and URS oversees events like Open Access Day and ongoing advocacy. More recently we are coordinating institutional research metrics generation and reporting, along with Institutional Research and Planning.
We will conclude by sharing plans for future projects to continue leading together at Queen's University.
....................................................................................................................................................
Biography - Rosarie Coughlan: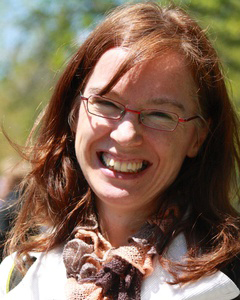 Rosarie is the Scholarly Publishing Librarian at Queen's University. In this role she manages the institutional research repository – QSpace and Queen's open journal hosting service, as well as providing support and advocacy to faculty and students on pen access publishing and related areas. She received her undergraduate degree in English Literature and History from the University of Liverpool, and a Masters in Librarianship from the University of Sheffield.
Heather Cunningham and Vincci Lui
Abstract:
Collaborating to navigate the sea of change in science and health science librarianship
Common trends across academic libraries include partnering with faculty on research teams, engaging dynamically with researchers and providing innovative services to inspire and prepare scholars for an information-centric world. However, a major challenge is having enough librarian capacity to successfully invest in and implement these initiatives. This challenge is being met at the University of Toronto's Gerstein Science Information Centre (Gerstein Library) through collaboration.
The Gerstein Library is the largest academic science and health science library within Canada and serves a complex dual role; it is not only a medical library, responsive to the evolving needs of evidence-based health science research, but also a general science library that serves the wider university community and beyond. With ten librarians, seven of whom have liaison responsibilities, there is a bandwidth issue with regards to engaging, innovating, and developing services and resources. Establishing collaborative partnerships, both internal and external, and a team-based project-management style approach have allowed the Gerstein librarians to:
Meet increasing demand for librarian involvement on systematic and scoping reviews, and grant-funded research teams.
Provide an innovative 3D printing makerspace and lightboard studio space within the library through its partnership with the Mobile Application Development Lab (MADLab).
Host Software Carpentry workshops to develop core scientific computing skills required by researchers.
Connect UofT researchers via Cross Collaboration: Speed Networking for Researchers, an event organised for the national Science Literacy Week.
Leadership can be displayed at any level within an organization. By capitalizing on a workplace culture that encourages 'leading from the middle,' Gerstein librarians are creating collaborative partnerships which allow the library to offer innovative and dynamic services.
.............................................................................................................................................................
Biography - Heather Cunningham: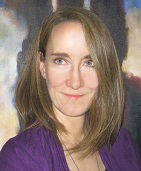 Heather Cunningham is the Assistant Director for Research and Innovation Services at the Gerstein Science Information Centre, University of Toronto. She is involved in research and engagement initiatives for faculty and students within the health and life sciences with regards to evidence synthesis reviews, research services, web design, and science literacy.
Biography - Vincci Lui: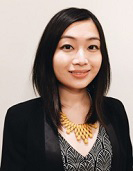 Vincci Lui is a Faculty Liaison & Instruction Librarian for Psychiatry and Public Health at the Gerstein Science Information Centre, University of Toronto. In her other role as Communications & Web Librarian, she develops marketing and outreach initiatives for health and life sciences faculty and students. Previously, she was an agriculture and environmental sciences librarian at McGill University, and holds an MISt from the University of Toronto.
Stephanie Krueger and Alena Chodounská
Abstract:
Cooking Stone Soup - Porous Workforce Training at the Czech National Library of Technology as a Supplement to (Impermeable) University Education

As in many other countries around the world, STEM (science, technology, engineering, and mathematics) libraries in the Czech Republic are facing the difficult challenge of meeting the rapidly-evolving service needs of the communities they support in an environment in which the current university educational system does not provide graduates—neither those from STEM subjects nor those graduating from Czech library/information professional schools—with the appropriate set of skills needed for working in today's specialized information provision settings.

As a result, the Czech National Library of Technology (NTK) has been forced to provide on-the-job workforce training since early 2015 to its reference, instructional, and front-lines services staff simply in order to keep pace with STEM library developments outside the Czech Republic. This weekly workforce training effort, christened NTKu (short for NTKyouniversity), does not resemble traditional university education with its rigid structures and focus on the attainment of a degree. NTKu is, instead, porous: traditional "impermeable," less flexible university curricula are supplemented with on-demand, ever-changing targeted instruction on specific issues, topics, and skills applied immediately to real-work settings.

This manner of instruction, as the authors discuss in the paper, can yield highly effective results; however, unique challenges can emerge in an instructional environment lacking traditional measures of effectiveness (i.e., grades) and requiring voluntary participation by both learners and instructors. Such porous instructional efforts resemble those of open source software (OSS) communities, in which voluntary effort can produce results benefiting a particularly community—but only to the degree of investment provided by contributors. Such initiatives resemble cooking stone soup: the results can be tasty, but everyone involved needs to bring something to the table.
................................................................................................................................

Biography - Stephanie Krueger:
MIS, MA; PhD candidate 2016 (Humboldt-Universität zu Berlin)
Head, Office for Specialized Academic Services, Czech National Library of Technology
Consultant, University of Chemistry and Technology, Prague (UCT Prague)
Ms. Krueger has been involved in the development of innovative digital resources since 2001, first as a key player in the international launch of JSTOR and subsequently at two other projects initially developed by the Mellon Foundation: DRAM (Database of Recorded American Music) and Artstor (images and other image-based materials). She is currently completing her doctoral studies in the field of information science and is concurrently developing academic services for NTK and UCT Prague.
Biography - Alena Chodounská: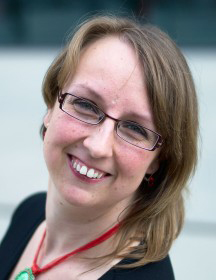 BA, MA candidate 2016 (Masaryk University)
Head, Reference Services Team, Czech National Library of Technology (NTK)

Ms. Chodounská has been engaged in the development of NTK services for over six years and is currently lead of reference and instruction services for the library. She is particularly interested in the needs of Bachelor students in STEM fields. She is also an active participant in Libdesign, a project based at Masaryk University (Brno, Czech Republic) devoted to improving customer service at libraries and other non-profits across the Czech Republic.



Jennifer Peasley
Abstract:
Developing a 'beta mindset': building a change-ready workforce and culture

In an era of rapidly evolving technology, changing government policy and increased client expectations - and despite predictions of their demise - university libraries have continued to adapt and even thrive. Building on the changes that resulted from a major restructure at La Trobe University in 2014, La Trobe University Library is focused on developing and sustaining an agile workforce that is able to respond quickly and innovatively to emerging trends and changing client needs. To continue to remain relevant to our institution, we recognise that we will need to be agile and responsive to change and to leverage the skills and expertise of library staff in new ways. We are promoting the adoption of a 'beta mindset', acknowledging that we will need to constantly evolve. While we will ensure that our services are of a high quality, we will not aim for perfection but instead will refine our services over time as we gain insights and new ideas for further development and improvement. We are fostering a culture that views change and adaptation as an ongoing opportunity and accepts a level of risk, with the possibility of failure, acknowledging that the learning that takes place is as important as the outcome. Using a 'stop/start/continue' methodology, services and processes are regularly reviewed to ensure they are relevant and meet client needs. Library staff are encouraged to look beyond the library's traditional services to identify new opportunities and experiment with new collaborations which enable the library to take a leadership role across the university. This paper will explore the challenges of changing the library's culture, embedding a 'beta mindset' in the organisation and identifying indicators of success for this cultural change.
..................................................................................................................................................
Biography: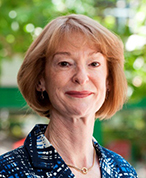 Jennifer Peasley is University Librarian at La Trobe University, leading and managing library services and partnerships across the University's five campuses. Prior to joining La Trobe in 2013, Jennifer was Deputy University Librarian at Macquarie University. Jennifer is Chair of the Council of Australian University Librarians' Quality and Assessment Advisory Committee and has a strong interest in evaluation and organisational design and development.
Kerry Creelman
Abstract:
Leading from the Side: The Role of Middle and Project Managers in Leadership Development

As senior leaders retire from academic libraries across North America, the profession is experiencing significant change and new opportunities for growth. Preparing the next generation of library leaders is crucial to the success and sustainability of our organizations. This paper will consider the role of middle managers and project managers in the leadership development of their peers.
Leading from the side or from middle management, with varying levels of authority, presents a variety of unique challenges and opportunities. Middle managers have frequent, direct contact with librarians and, through performance management, have opportunities to facilitate the professional and leadership development of their colleagues. Project managers have opportunities to work with colleagues at varying stages in their careers and across departments, broadening their network of influence. These leaders can build and sustain a culture where team members and direct reports are empowered to experiment with new initiatives and are encouraged to learn from successes and failures.
This paper will discuss how leaders in the middle of the organizational structure can help develop the leadership skills of their peers and direct reports through mentorship, peer-training, delegation, formal development programs, informal cohorts, and other strategies, sharing lessons learned from managing project teams and librarians.
.......................................................................................................................................
Biography: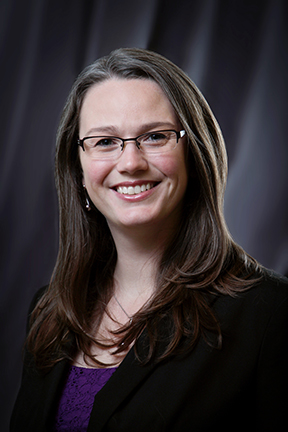 Kerry Creelman is the Coordinator of Undergraduate Instruction at UH Libraries at the University of Houston. Her research and study interests include teaching and learning, the assessment of instruction services and leadership and management development. She earned an MA in Literature from the University of Windsor and an MLIS from the University of Western Ontario.
Linda Bedwell and Elaine MacInnis
Abstract:
After the Ribbon-cutting: Guerrilla-style Assessment of Two Brand New Learning Commons

Visiting the Dalhousie University campus provides a unique opportunity to see not just one, but two freshly constructed Learning Commons. The first, the Wallace McCain Learning Commons (an extension to our Life Sciences Centre), was opened in October 2015 – a LEED Gold candidate with environmental design features and multifunctional, student-centric, collaborative and individual work spaces. The second, the Kellogg Library Learning Commons in the brand new Collaborative Health Education Building (CHEB), was opened in January 2016 – a compact, high-density learning commons with various types of work spaces to support interdisciplinary work and social learning interactions among the various health disciplines.
Planning and design of new learning commons does not end with ribbon-cutting and the opening of doors. Opportunities for changes and improvements arise as students, staff and faculty fill these spaces and begin to use, interact with, and repurpose elements of the design, the furniture, the services and resources. To seize these opportunities in a timely manner, learning commons staff employed "guerrilla"-style assessment tactics (unconventional, simple and tailored specifically for the space and concerns at hand) in order to ascertain user satisfaction, user behaviour and what changes were necessary to create a better fit between user and design.
........................................................................................................................................................
Biography - Linda Bedwell: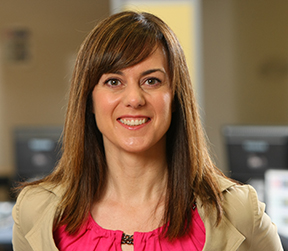 Linda Bedwell is the Assessment Librarian at Dalhousie University Libraries. She has a special interest in ethnographic approaches to understanding students' needs and work behaviour in learning spaces.

Working with social anthropology students in 2010, she coordinated and co-published a participant observation study in Dalhousie's Killam Library. Linda also coordinated the LibQUAL+® Canada consortium in the 2013 survey year, and currently works on projects to assess the impact of library services on student success and retention.
Biography - Elaine MacInnis: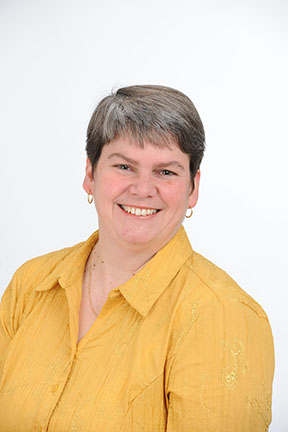 Elaine MacInnis is the Associate University Librarian for Access Services at the Dalhousie Libraries and Head of the Killam and MacRae Libraries.

Elaine joined the Dalhousie Libraries in 2012 when the Nova Scotia Agricultural College (NSAC) merged with Dalhousie University. She held the position of University Librarian at the NSAC prior to the merger and also served as their Copyright Officer. She has held executive positions on both the Novanet Board of Directors and the Council of Atlantic University Libraries Board of Directors.


Yayo Umetsubo

Abstract:
Coping Strategies for the Problem of Big Data: Examples from Ocean Observation Systems
This paper proposes a practical assessment model that focuses on students' performance-related variables, for which information literacy (IL) is designed and delivered. High satisfaction rates about library instruction do not always correlate with user's performance level on evaluating information online and sourcing quality information; the findings from the case study at Cape Breton University (CBU), Nova Scotia, Canada, provides a potential solution to the current challenge in the assessment process.
Design/Methodology/Approach
The author launched a research project called Assessment as Learning Project: Online Surveys with Immediate Formative Feedback at CBU by designing and developing two online surveys for students who are taking courses in the School of Arts and Social Sciences. A 30-minute pre-survey (FluidSurveys & Moodle) includes seventeen exercise questions and consists of eighty-eight pieces of feedback in total. Fifteen questions are new, with the exception of two questions adapted from The Effectiveness of a University's Single-session Information Literacy Instruction (Hsieh & Holden, 2010). The pre-survey allows students to gauge their ability to assess credibility, accuracy, authority, and/or currency. Students can also learn how to develop their IL skills by reading the feedback that pops up immediately after students choose their answer. The pre-survey was delivered before a major assignment during the Winter semester. A 20-minute post-survey, including seven new exercise questions, was delivered at the end of the semester. The post-survey was designed to remind students of what they learned from the pre-survey.
Many exercise questions include a quotation from a source. The sources vary and include comments on a historical figure, biography that includes historical accounts on non-Western cultures, data that pertains to emotionally disturbing experiences, and news articles that can commonly be shared through social media (e.g., http://yumetsub.site11.com/quiz_sample.html). This paper includes an analysis on the data from the surveys, for example, students' progress on their IL skills.
Findings
The results from the surveys indicate three potential benefits. First, given a reflective learning opportunity, students can recognize the strengths and weaknesses of their information literacy skills and learn how to improve their skills. Second, students can learn what kind of questions they can ask librarians because feedback indicates what kind of questions librarians can answer. Third, instructors/faculty can save the time to repeatedly teach students not to use certain types of sources in their assignments since the surveys explain and bring awareness to this for the students.
Practical implications/Value
If students are overconfident in their abilities to search, find and evaluate information, they risk underestimating the challenge of finding and using quality information online; thus helping them foster critical self-reflection is one way to mitigate the problem. An example is demonstrated by the assessment surveys that include various types of sources and provide guidance of how to consult a person, tool, or platform as a source of information. The assessment was tested in various disciplines in the School of Arts and Social Sciences. The results indicate a number of potentials to use and develop the surveys: for example, they can be incorporated into a curriculum assignment.
Biography: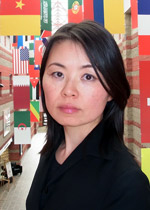 Yayo Umetsubo, BA (Hons), MA, MLIS, is the liaison librarian for Arts and Social Sciences, Education, and Unama'ki College at Cape Breton University, Nova Scotia. Prior to joining CBU, she was the liaison librarian for the Faculty of Education at the University of Lethbridge, Alberta. Her research focuses on information literacy by exploring pedagogical, technological, and psychological impacts on students.
Vrushali Dandawate
Abstract:
Collaborative Librarianship in India

" No one can survive alone in this world"

Everyone wants to be in groups for personal social and cultural needs, from long time human beings are learning and developing themselves from each other activities and help, the same rule is applicable to Library and information centers as well as librarians.

With the same need of collaboration and cooperation is started in Libraries. If various Libraries, archives come together they can support and enhance lifelong learning opportunities, preserve community heritage, and protect and provide access to information. When we think about Collaborative Librarianship it includes various programs cooperative purchasing and sharing the library resources, collaborative librarianship also includes faculty and staff networking programs, information literacy programs and librarians network.

As per OCLC "Almost a decade into the 21st century, we can see that increasing technological and social changes impact how all individuals and groups cooperate. Coming from a long tradition of sharing, libraries may be better-suited than other industries to benefit from increased cooperative opportunities."

In India various library collaboration projects like UGC (University Grants Commission)/INFLIBNET (Information & Library Network) Consortium , DELNET, info-librarians, INDEST- AICTE (Indian Digital Library in Engineering Science & Technology), Young Librarians associations, FORSA (Forum for Resource Sharing in Astronomy) are running successfully, various publishers are tying up cooperation policies with technical institute and government where the cost of E-resources has been reduced, Various association are working for professional development for librarians in India and Institutional membership schemes are getting popular day by day, But still there some gaps in system as it is developing country and library budgets are shrinking so a strong collaboration policy required for Indian Libraries. This paper will try to focus on the current status of Library collaboration in India.
....................................................................................................................................................
Biography: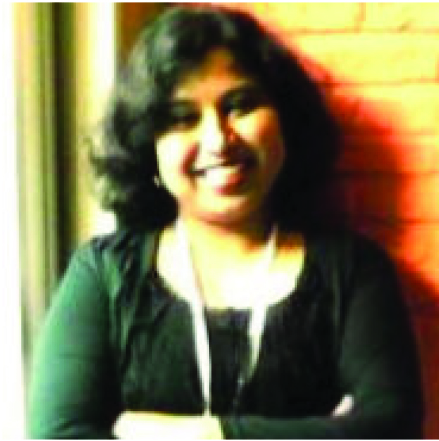 Vrushali Dandawate is working as Head Librarian in AISSMS College of Engineering College Pune , Maharashtra India. her research interest are Indian Librarianship, Information literacy, and eLearning technology, She completed International training program Lib@web at Belgium and also winner of INASP open access week competition 2015. She has organized various National Conference and International training workshop for Indian Library Community at her Institute.
Frank Seeliger and Janett Mohnke
Abstract:
A library and telematics tandem - About an inspiring partnership for introducing new library services
Practice-oriented teaching and research at a University of Applied Sciences are in close proximity to the industry and give incentive for the region. So why shouldn't an institution within, like the university library, also benefit from this concept? Not only a few of more than 200 libraries at Universities of Applied Sciences in Germany work in cooperation with partners in majors, faculties and research teams to work on implementing unique ideas such as 24/7 libraries, chip card systems etc.

At the Technical University of Applied Sciences in Wildau, such a successful cooperation exists between the library and the major of telematics, specifically the iCampus Wildau project.

The paper is supposed to exemplify the possibilities and thus far successfully realised projects for the library and its users.
..................................................................................................................................................
Biography - Frank Seeliger: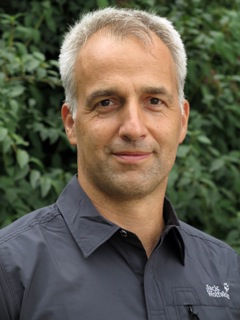 In the first part of his professional life Frank Seeliger completed a vocational training as an electrician. He then pursued studies in the field of Cultural Anthropology, leading first to a Master's and subsequently to a Doctor's degree. He had gathered valuable work experience in both professions by 2006.w
In the second part of his professional life he followed postgraduate studies to become an academic librarian at the Humboldt University in Berlin at the Institute of Library Science (Institut für Bibliothekswissenschaft). 2008 he was awarded with a certificate in library science. Since then he has been able to communicate on equal terms with librarians!
Since 2006 he has been the head of the academic library at the University of Applied Sciences Wildau, a town in the Federal State Brandenburg, located in the outskirts of Berlin.
Biography - Janett Mohnke: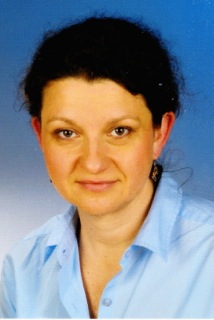 Janett Mohnke (*1967) studied computer science at Humboldt University in Berlin, Germany. She received her diploma in 1991 and made her PhD in 1999. For several years, she has lived in and worked at different interesting places like Saarbruecken in Germany, Princeton and Stanford in the U.S.A., and finally Berlin in Germany again. Since 2008 she has been professor of technical computer science at Technical University of Applied Sciences in Wildau (which is close to Berlin in Germany) teaching students who want to become experts in building telematics systems. Also, she has been the team leader of the iCampus Wildau team. Her research interests are focused on several aspects in the field of embedded systems, parallel computing, and mobile information systems.
Silas Oliveira
Abstract:
University Libraries Leading the Way Through Choppy Waters: The library's role in student retention

Student retention becomes priority to university administrators in times of economic recession as the one we face today in many parts of the globe. Student retention is a hot topic across different segments of the university as higher education reports a decline in enrollment in many parts of the world. Thus, student retention becomes a priority as part of the strategy to off-set declining enrollment and revenues. Therefore, student retention and graduation rates are important to higher education. The raison d'etre of any business is the returning customer. In education, the customer is the student who returns year after year until he or she graduates. This study will focus on how academic libraries can be leaders in their Institutions by adopting a user centered philosophy and services that will promote life-long learning, enhance students' academic experience, and promote engagement - which the literature and pertinent research identifies as key elements for student retention.
The paper presents reports of earlier researches which correlated educational initiatives considered as high-impact practices with higher education student persistence. Having this discussion as a background, the paper addresses findings of studies which, in a more specific way, correlated library initiatives and services with student retention and proposed practical actions that academic library administrators can take to enhance student persistence. The author contends that libraries can contribute to student retention in two different but rather broad ways. It can (1) identify the measures that the Institution is adopting and thenceforth elaborate strategies to develop and promote services, programs, and information products that will support those initiatives infusing them with increased meaning, and (2) develop unique services of its own that will enhance students' engagement and augment their academic experience.
The paper proposes that the following areas have an impact in higher education quality and thus, student engagement and retention: library as a partner rather than a mere collaborator to the educational endeavor; Information literacy for undergraduate research; Enhancement of students' first year experience; the role of strategic planning and assessment; libraries and institutional analytics; aligning the library with student's learning styles; identifying and creating learning spaces.
These are areas where the library can excel and lead the way to academic quality and student's retention expected rates.
............................................................................................................................................................
Biography: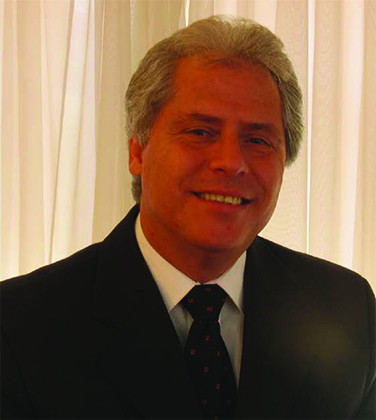 Silas Oliveria is the Reference/DatabaseOff-Campus Service Librian at the James Whilte Library at Andrews University.
Gillian Barthorpe and Eamon Wright
Abstract:
Changing Organizational Capacity and Building Staff Capability
This paper is about organisational changes required to staff capacity and capability to conduct Library business as services are re-oriented from physical to online. Rethinking organisational needs is part of our Library of the Future initiative in which we have rethought service design and delivery.
Library support of University needs in learning, teaching and research activities has been shaped by consideration of capacity & capability involving workforce planning and internal reviews. The Library has historically reviewed roles, particularly vacant ones, managing to absorb demands within existing resources by changing workflows and responsibilities. However, that's not sustainable and we have identified the need for additional staff to meet new/revised business activities in the following areas:
e-Resources
Research Support and Services (Data Management, Scholarly Communications, including Publishing Services)
Online Services
Digital Literacy
Increasing User Experience (Co-design, participatory action research, design research and design futures methodologie, Converged Service Model
[student hub])
Our focus is turning away from traditional library qualifications as the only source of expertise to include recruitment from other professions. New staff bring new capabilities; development of existing staff pose challenges requiring different solutions. Our Staff Development & Training Plan is supported by ALERT (AUT Library Educate Refresh Train) programme and includes:
Topica (delivery of themed information)
BiteSize (20 mins 'how to' or 'did you know' sessions)
2 half-day All Library Staff Events
LoF involves on-going planning of work and resource allocation over short, medium and longer term time frames where appropriate co-design methodologies are identified and deployed.
This presentation offers an overview of our LoF initiative focusing upon Rethinking Organisation and the impact upon Services.
.............................................................................................................................................
Biography - Gillian Barthorpe: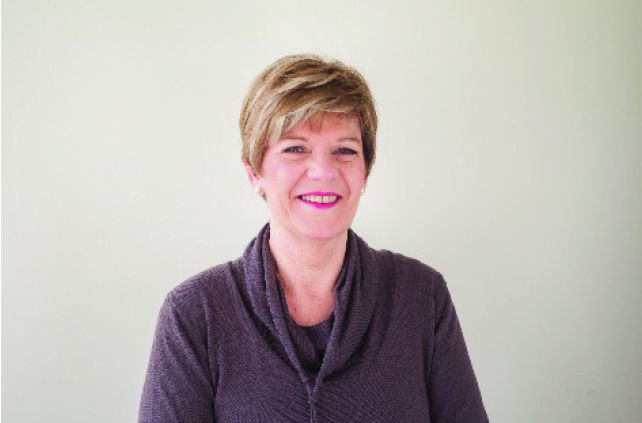 Gillian is the Associate University Librarian (Collection Services) at AUT University Library. Gill joined AUT in 1998 and held various roles in the Library until appointment to her current position in 2009. She is responsible for managing the Library's collections budget, the library collections and spaces as well as the Library's lending and technical services teams. Gill has managed the website for IATUL (International Association of University Libraries) since 2007. She has a Library Science qualification from the University of South Africa and an MBus from AUT. Gill has a particular interest in HR management & workforce planning.
Biography - Eamon Wright: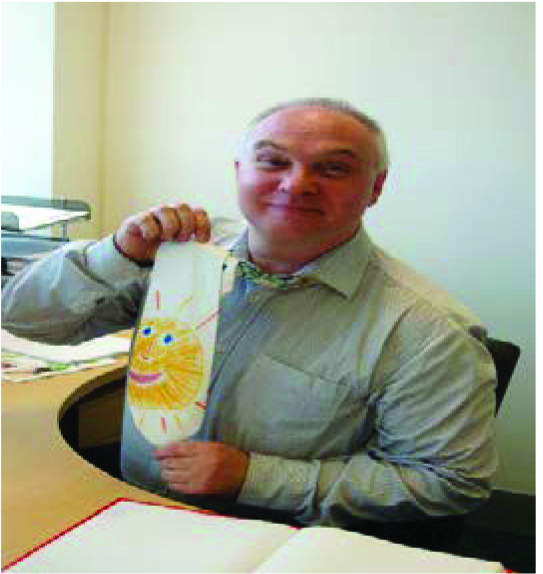 With 25 years' experience in university administration, Eamon is currently Corporate Services Manager at AUT University Library where his management responsibilities include business planning & quality, staff planning & development, communications & business information, and records management. Eamon previously worked at the London School of Economics where he managed the offices of Graduate Admissions, Teaching Quality Assurance & Review, and Official Publications. Eamon obtained his bachelors' from Middlesex Polytechnic in 1989, and his PhD from Goldsmiths College, University of London, in 1998. His book on late eighteenth century British women writers & 'race' was published in 2005.
Bruce Fyfe, Catherine Steeves and Nicole Nolan

Abstract:
Charting our Course through Reframing – Library Leadership in a Sea of Change

Research shows that academic leaders fail for two primary reasons. One, they see a limited or inaccurate picture and as a result set the wrong course, and, two, they fail to take people with them – implement change too fast, act too unilaterally and or without an appreciation of the culture of the organization. Reframing is an intentional process of changing conceptual viewpoints, or frames of reference, in relation to a situation that uncovers additional perspectives, realities, and meanings.

In their book Reframing Academic Leadership (2011) Bolman and Gallos, two well regarded researchers of organizational behaviour, have addressed the complexity of leadership in higher education and have identified four frames through which leaders can examine situations: a structural frame, a human resources frame, a political frame, and a symbolic frame. If leaders are mindful and explore situations through the lens of all four frames, then fewer barriers are encountered when leading change. In our paper we will apply the practice of reframing to current Western Libraries' organizational change initiatives; the implementation of a new strategic plan and an organizational re-design resulting from a workforce analysis project. The frames will guide the development of strong change management process that will be the key to a successful implementation of our plans.
Dee Magnoni

Abstract:
Communicating Science at a Research Laboratory: Policy, Tools and Services

The Research Library at Los Alamos National Laboratory spearheads open access, data management and sharing, and researcher impact initiatives across the Lab. From dialog in response to the Office of Science & Technology Policy (OSTP) February 2013 Memo, "Increasing Access to the Results of Federally Funded Scientific Research" to committee formation to implementation plans, the Research Library engages researchers and seeks solutions. Communicating science in terms of scholarship, data and impact involves the creation of Lab policy, author tools and new services. Clear workflow and broad education initiatives are critical to successful implementation, as well as strategic partnerships with authors, leadership and external collaborators.
National mandates and policies influence Laboratory practice. Los Alamos policies must reflect the funding requirements of the United States Department of Energy and a range of other funders. Research Library staff performed an external environmental scan of funder requirements and institutional open access policies, and then adapted text for Lab needs. Input from the Legal and Policy offices together with author input influenced final wording. The policy, which also addresses data management and sharing, is now part of a broader procedure document.
New tools and services were created to facilitate policy and workflow. A publicly available institutional repository was launched that both addressed federal mandates and highlighted Los Alamos' institutional vitality. Impact tools and services such as ORCiD and Kudos have been adopted, and Research Library staff work with authors to understand impact and select the most relevant discipline-specific options. Data initiatives flow across the Lab, with the work of the Data Working Group and a visit from Purdue University librarians influencing current and future directions.
An overarching goal of Research Library staff is to make it easier for researchers to do the right thing. This goal is reflected in our approach to education, outreach and workflow. This paper discusses strategies, initiatives and the road ahead for communicating science at Los Alamos National Laboratory.
.....................................................................................................................................................
Biography: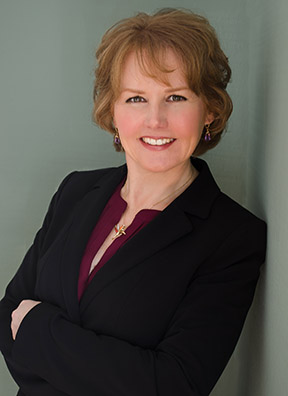 Dee Magnoni is the Research Library Director at Los Alamos National Laboratory, United States, where she leads open access and data initiatives.

Dee previously worked in both business and engineering libraries within corporate America and academia.

She received her MLS from SUNY-Albany and her BA from Lehigh University. Dee is an active member of the Special Libraries Association, where she is currently President-Elect and a Fellow. She has served in several leadership roles.
Peter Webster
Abstract:
Gaining the Benefits of Scholarly Social Networks.
Scholarly social networking sites have become a common part of today's academic discourse. These include personal profile and sharing sites likeAcademia.edu, and Research gate, subject specific sites like Philpapers or Social Science Research Network (SSRN), and citation sharing sites like Mendeley as well as many general and specialized blogs.
As well as sharing information and ideas these sites index scholarly publication and citations and often collect full-text. Millions of journal article can be located from these sites.
This session/paper will explore the benefits and growing importance of scholarly social networking, and its major role in has promoting the visablity, open accessiblity and impact of academic research. It will also document the wide range of issues related to scholarly social networking websites which need to be addressed. Including concerns about commercialization, reliability, inconsistency, copyright control, and ease of manipulation.
The session will outline progress on standardization, quality control, transparency. it will look at the key role academic libraries can play in the steps needed to address these issues, while maintaining the benefits of scholarly social media.
...............................................................................................................................
Biography:

Peter Webster been responsible for online systems and collections at the Patrick Power Library since 1993. He is an active participant in Canadian national and regional library initiatives including The Canadian Research Knowledge Network, Statistics Canada Data Liberation Initiative, Research Data Canada, and the Council of Atlantic University Libraries (CAUL). He has published over 25 books, chapters and articles, and presented at Conference including ALA, LITA Forum, CLA and APLA.

Tuesday, June 7, 2016
Dr. Shirley Wong
Abstract:
Capitalizing on new opportunities to advance research support services

With the advance of technology, academic libraries play a key role in supporting researchers throughout the knowledge creation cycle.

This paper focuses on the strategies undertaken by The Hong Kong Polytechnic University Library to align its services and organization with these new priorities. It took place at a time when universities worldwide are placing increasing emphasis on research performance evaluation, institutional benchmarking and international rankings. New opportunities arose for the Library to contribute to the university's research endeavors and demonstrate the value of its services to university administrators. These included, for example, supporting the university's Research Assessment Exercise, providing copyright clearance services for research outputs, the development of the Institutional Research Archive to increase accessibility to the university's research outputs, and facilitating faculty members to increase their research visibility.

Other than providing one-on-one research consultation and subject-based research skills training for students and research staff, the Library was called upon by university administrators to provide professional advice on selecting assessment tools for research impact analysis. Awareness of the Library's research services, and Library's engagement with the research community was much enhanced by the university's requirement for all academic staff to register for an ORCID ID with technical assistance and training provided by the Library.

Currently, the Library is collaborating with the University's planning office to help researchers to clean up their Scopus Author IDs, to facilitate analysis of the university's research strength. All these new initiatives necessitate the reallocation of manpower, the setting up of new functional units, redefining roles, and ultimately bring about a transformation of library services.
............................................................................................................................................
Biography: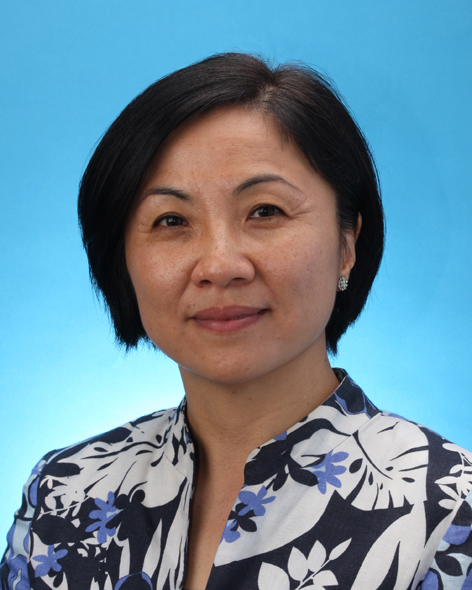 Dr. Shirley Wong is currently the University Librarian of The Hong Kong Polytechnic University.

She is the principal investigator of the collaborative information literacy project funded by the University Grants Committee and participated by all eight universities in Hong Kong. She chairs the Joint University Librarians Advisory Committee (JULAC) Learning Strategies Committee, and was the Chair of the JULAC Copyright Committee in 2008-2012, the Chair of the JULAC Committee on Reference Services in 2005-2007, and the Secretary to and member of the then Heads of Universities Committee (HUCOM) Task Force on Copyright in Education in 2005-2012.

Internationally, she is a member of the Board of Directors of IATUL, and has been a member of the Copyright and Other Legal Matters Committee of IFLA since 2009.
Dr. Caroline Leiss
Abstract:
Visibility and impact of research: Bibliometric services for university management and academic staff
University libraries must adapt to an academic landscape that is increasingly competitive and focused on assessment. As researchers and universities seek new ways to demonstrate their value and differentiate themselves, librarians are carving out new roles in research support and university evaluation.

Helping researchers and university leadership to better understand and apply bibliometric data plays an important role in deepening the data information and scholarly publishing literacies at the entire institution, as well as in ensuring that bibliometric data are appropriately used in evaluative processes.

The University Library at the Technical University of Munich has developed a portfolio of bibliometric services designed to help researchers, university administration and university leadership understand the meaning, limitations, and applications of bibliometric data, as they seek to improve the visibility and impact of their own work and that of the university as a whole. The Library's current service profile includes a comprehensive course, a consultation service for bibliometrics and research impact, and close collaboration with university departments such as the Offices of Evaluation and Faculty Recruiting to integrate bibliometric analysis into personnel and strategic decisions.

This paper presents the conception and implementation of the University Library's bibliometric services and serves as an important resource for any library wishing to develop bibliometric or research support services at their institution.
..............................................................................................................................................................
Biography - Dr. Caroline Leiss:
Caroline Leiss studied German and Slavic Literature. After several years as a research assistant she completed a further education programme in academic librarianship and started working at the University Library of the Technical University of Munich. As head of information services she is responsible for maintaining a comprehensive information literacy programme and up-to-date enquiry services.
Channarong Intahchomphoo
Abstract:
Accessibility and Libraries in the Internet Era: Space, e-Collections, and the Web

Libraries in all nations of the world have populations who suffer from visual, hearing, speech, and cognitive impairments and many Libraries already accommodate the needs of many users who suffer from accessibility challenges.
Spatial accessibility is the first basic accommodation that libraries can facilitate. Libraries can cater to patrons who have mobility and physical access needs by providing capabilities such as automatic door buttons and low-height study tables, chairs and drinking water fountains.
A second kind of accommodation need is found in access to e-collections. The dramatically increasing volume of e-resources in the Internet era creates an enormous barrier for users with impairments. Some e-books do not integrate well with the assistive technology and adaptive technology that users with impartments require. For example, the Kurzweil 3000 application allows its users to manage their personal digital content, highlight text, insert notes, listen to e-books via the text-to-speech, and magnify text. However, many publishers' e-book planforms do not allow users with impairments to use all the accessibility functionalities of the Kurtzweil application. This creates a significant information access barrier for library patrons with impairments, often requiring them to spend more time to absorb information, compared to users with minor or no impairments.
The third kind of accommodation need relates to web content. To respect the Web Accessibility laws in Canada, at both federal and provincial levels, law libraries have to ensure that all web content complies with the Web Content Accessibility Guidelines (WCAG) 2.0, a well-established international guideline and standard.
This presentation will demonstrate how the University of Ottawa's Brian Dickson Law Library has been addressing these accessibility challenges and providing accommodations for space, e-collections, and the Web for their users with impairments. We will also give a brief live technical demonstration of how to make law library websites compliant with WCAG 2.0 and how to use the assistive technologies to help users with impairments. This session does not require the audience to have high level of computer technical knowledge. The presentation will be given by the Library's Director and a law librarian.
...................................................................................................................................................
Biography: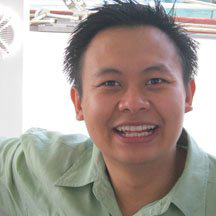 Channarong Intahchomphoo (BA, MIS, E-Business PhD Candidate) is employed at the University of Ottawa's Brian Dickson Law Library as a Replacement Law Librarian. He holds a bachelor's degree (Chiang Mai University, Thailand) and an English/French bilingual master's degree (University of Ottawa, Canada) both in Information Studies.

His fields of research and current projects are: information and law, information organizations and emerging technologies, human-computer interaction with cultural studies, and electronic business (technologies, management, e-society) for vulnerable populations.

He is also pursuing a doctorate in E-Business with the research topic of "The Use of Social Media by Indigenous Peoples in Ontario, Canada" at the Faculty of Engineering, University of Ottawa.
Bryan Irwin
Abstract:
Student and Faculty Achievement Programs; Enriching the Library Experience
The integration of Student Achievement programs (ie: tutoring centers, writing centers and math centers) and Faculty Excellence-in-Teaching programs into a new or newly renovated library is becoming commonplace. With this integration come new opportunities for collaboration between and across academic disciplines and with library staff. This trend will be examined through the lens of an architect, focusing on the following:
What are some of the spatial and programmatic models being tested by universities?
How can these programs enrich the overall library experience?
How can these programs bring faculty and students together in a way that expands and enriches the classroom experience?
What are the implications and opportunities for library professionals?
What are the potential liabilities?
...................................................................................................................................................

Biography: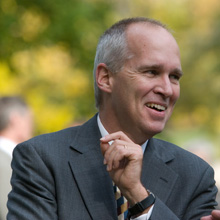 Bryan Irwin is an architect who focuses on the programming and design of academic libraries and learning environments in North America, Latin America, and the Middle East. A frequent speaker on emerging trends in teaching and learning, Bryan's work has won numerous awards, including McGraw-Hill's "Best of the Best" for institutional buildings.
Susan Beatty
Abstract:
Students' perception of informal learning spaces in an academic library; an investigation into the relationship between learning behaviours and space design
Academic libraries, newly recreating themselves as centres for learning on campus, are providing new informal learning spaces for their students. We then judge the spaces to be successful because students use them. But, we do not know how students perceive these spaces as learning spaces. Students come to the library to conduct their intentional or self-regulated learning. How do the spaces they use for their learning activities support their learning? Or, do students just use the spaces because they have no choice and adapt their learning activity to their surroundings? These are some of the questions that a study of student learning behaviours in informal learning spaces in an academic library will address. The study will be conducted in early 2016. Students will be interviewed regarding their perception of the spaces that they use in relationship to the learning activities that they need to undertake. The goal of the study is to determine the features in open learning spaces that assist students in their learning. This paper will review the background and design of the particular academic library in the study, present an overview of the research study and discuss the preliminary results of the study. The focus of the paper will be a discussion of the students' perceptions of the relationship between their learning behaviors and design of the spaces they use.
The results of this study will go towards assisting librarians and administrators in establishing useful learning spaces that support student self-regulated learning. By improving their spaces and thereby enhancing their role, academic libraries will further indemnify their value within the academy's teaching and learning mission.
.......................................................................................................................................
Biography: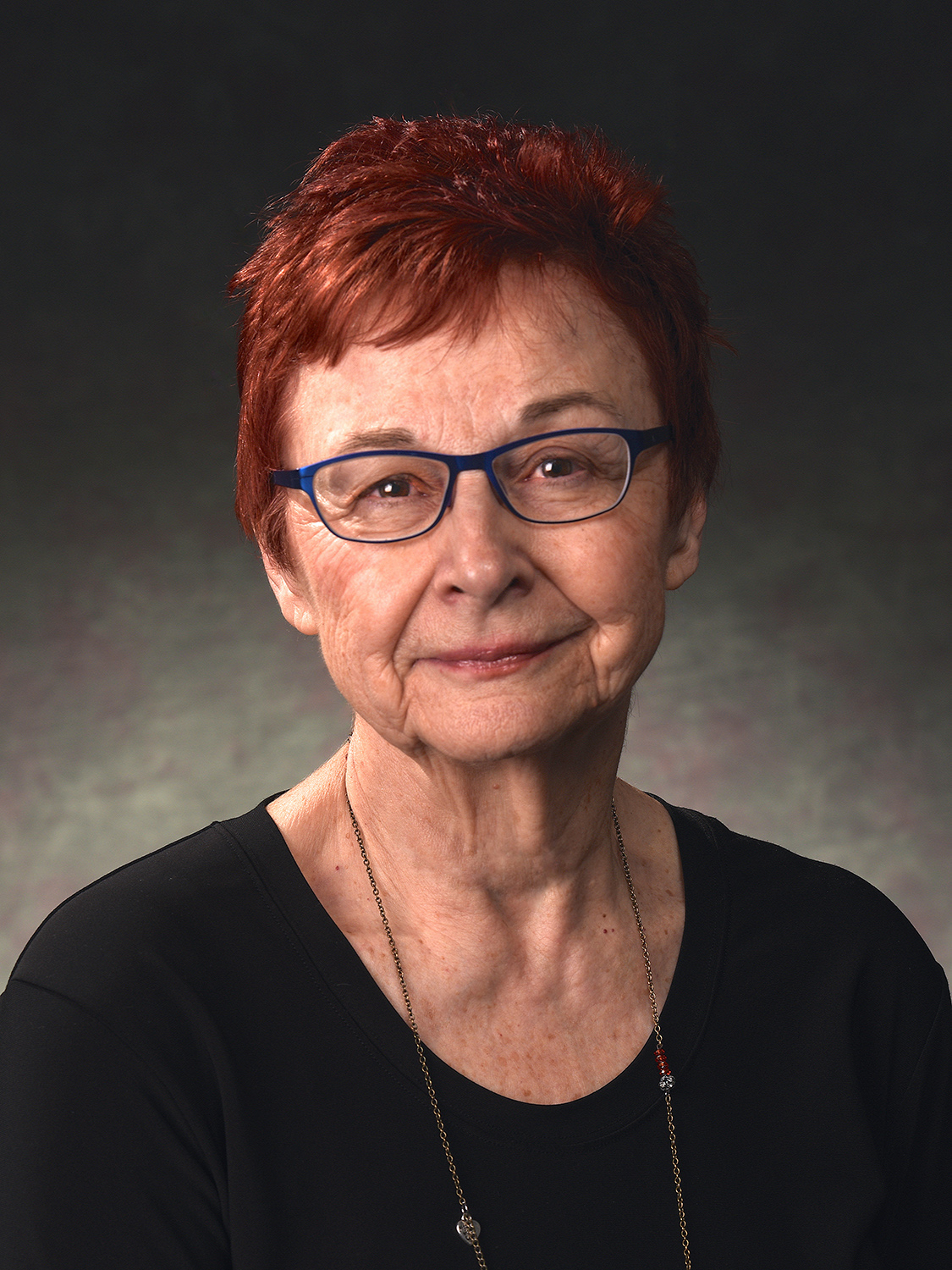 Susan Beatty is a Librarian at the Taylor Family Digital Library, University of Calgary. Her recent research is on the relationship between student learning behaviours and learning space design.

Susan has presented at national and international conferences on various aspects of library leadership in learning.
Caitlin Tillman, Joseph Hafner and Sharon Farnel

Abstract:
Forming the Canadian Linked Data Initiative
In the fall of 2015, librarians from the University of Toronto, McGill, the University of British Columbia, University of Alberta, and the Université de Montréal met to discuss the potential of collaborating on linked data efforts.

As a result of that meeting, and with the inclusion of Library and Archives Canada and later the Bibliothèque et Archives nationales du Québec, over the next six months the Canadian Linked Data Initiative (CLDI) was born. The paper will discuss the processes and tools our group is using to work collaboratively to articulate, plan, and find funding for a suite of projects that will coordinate the metadata production activities of our library's technical services units, special collections, and digital libraries in both English and French. The paper will show how, in working together and with partners in Canada, US, and Europe, we aim to provide a path to linked data readiness for our institutions and leadership for the adoption of linked data by libraries across Canada.
........................................................................................................................................
Biography - Caitlin Tillman: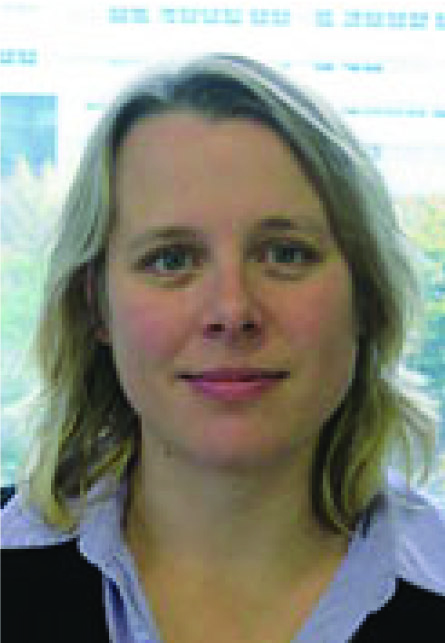 Caitlin Tillman is Associate Chief Librarian, Collections and Materials Management for the University of Toronto Libraries.

Prior to arriving in Toronto, Caitlin worked at for libraries at the University of Ottawa, Yale University, and the Harvard University Center for Italian Renaissance Studies.

Caitlin is the Vice-Chair and Chair-elect of the Chief Collection Development Officers of Large Research Libraries group, serves on the Centre for Research Libraries' Collections and Services Policy Committee and is an appointed member on that consortium's Task Group for the Future of Print.

Within Canada, Caitlin has participated in collections related collaborative and consortial initiatives and committees including serving as Chair of the Ontario Consortium of University Libraries (OCUL) Information Resources Committee for 4 years, participating on the Canadian Research Knowledge Network Cost Share and Banding task groups, and is current Chair of the Coordinating Committee for the Downsview 5 shared print repository project.

She earned her BA from the University of Toronto, her MSI from the University of Michigan, and is a recent graduate of the ARL Leadership Fellows program.
Biography - Joseph Hafner: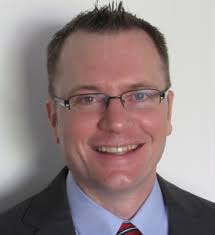 Joseph Hafner is the Associate Dean, Collection Services at McGill University Library (Montréal, Québec, Canada). He is a member of the ALA Chief Collection Development Officers of Large Research Libraries (2013-); a member of the HathiTrust Rights and Access Working Group (2013-2017); Vice-President, International Association of Music Libraries (2013-2016) the Chair of the IFLA Acquisition and Collection Development Committee (2011-2015) and a ARL Research Libraries Leadership Fellows (2011-2012).
Biography - Sharon Farnel: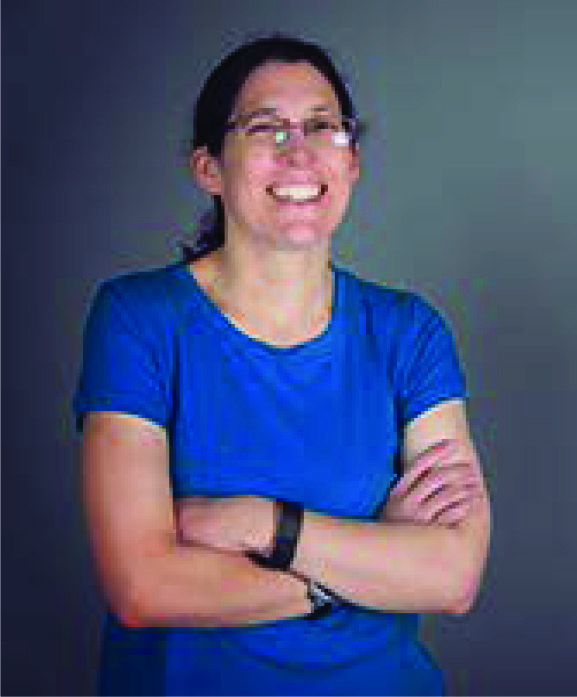 Sharon Farnel is Metadata Coordinator at the University of Alberta Libraries. She is interested in the application of linked data principles to library metadata to enhance discovery and use of cultural resources, and in understanding the ways in which this new descriptive paradigm will impact the work of metadata staff in libraries. She is currently pursuing an interdisciplinary PhD (part-time) at the University of Alberta (School of Library and Information Studies/Educational Policy Studies), looking at the development of a framework for designing and applying culturally aware and appropriate metadata in digital libraries.
Martha Whitehead and Donna Bourne-Tyson
Abstract:
Multi-Stakeholder Engagement in Research Data Management
Research data management (RDM) services have become a high priority for government agencies and post-secondary institutions across Canada in recent years. There is a strong sense of urgency: Canada has lacked coherent national strategies such as those in Australia or the UK, and at the same time there are growing expectations for sound RDM practices. For example, Canada's Action Plan on Open Government includes deliverables aimed at improving access to publications and data resulting from federally funded scientific activities, and the federal research granting councils will be adopting a Statement of Principles on Digital Data Management in 2016 that will be reviewed and revised through continual stakeholder engagement. Amongst those stakeholders are the research universities of the country, including their libraries.

Canadian university libraries have a long history of the kinds of collaborations required in the multi-stakeholder RDM environment, deep experience in developing programs to advance research, and critical expertise in preservation. In 2015, the Canadian Association of Research Libraries launched a national research data management network, named Portage, to assist researchers and other RDM stakeholders through a library-based network of expertise on RDM and through working with multiple stakeholders to develop national platforms for planning, preserving, and discovering research data. This work has proceeded in concert with the RDM priorities of university presidents and research administrators, as well as federal research granting councils and agencies responsible for advanced research computing and the national high-speed optical research network.

This paper will describe approaches taken to aligning RDM services across multiple stakeholder groups in Canada and discuss various factors to be considered in such collaborations.
....................................................................................................................................................
Biography - Martha Whitehead: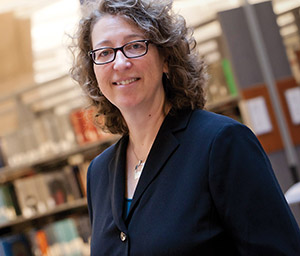 Martha Whitehead is Vice-Provost and University Librarian at Queen's University, Canada. She is currently President of the Canadian Association of Research Libraries and led the working group that developed the vision and service concepts for the Portage network. She serves on several national multi-stakeholder bodies: Research Data Canada's Steering Committee, the Leadership Council for Digital Infrastructure, and the Social Sciences and Humanities Research Council's Programs and Quality Committee.
Biography - Donna Bourne-Tyson: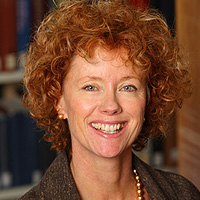 Donna Bourne-Tyson is the University Librarian at Dalhousie University. Research interests include digital scholarship, OA publishing, and the impact of technology on equitable access, reading and learning.

Donna is the Vice-President / President-Elect for the Canadian Association of Research Libraries (CARL), and a founding member of Portage, the national RDM network supported by CARL. She has served as Board Vice-Chair/Chair of the Executive for the Canadian Research Knowledge Network (CRKN), and represented CRKN on the Leadership Council for Digital Infrastructure.
Tess Grynoch
Abstract:
Data Management Planning: Informing Research Data Management in Academic Libraries Today and the Skills Needed for Future Librarians

Academic libraries in Canada are taking the lead in research data management (RDM) as they strive to assist researchers in addressing Canada's move to join the global trend of adding data dissemination and preservation requirements to public research funding.

The transition to include academic research data in collections of local scholarly communications requires a substantial expansion of traditional library services. Academic libraries are addressing the addition of RDM services in three primary ways: building on existing expertise within their systems, participating in national and international collaborations and training opportunities, and looking to library and information science (LIS) programs to supply skilled RDM graduates.

While managing data is currently a component of LIS education, this skill has only recently become emphasized within the curriculum, and even recent graduates may not have put this skill to use in library settings where working with information and knowledge is the norm.

This paper will detail the experiential learning opportunity of a Master of Library and Information Studies student who applied data management skills learned in the classroom to a real life setting. The student created a data management plan for a university researcher in the sciences by completing a data inventory, collecting information in interviews, reviewing related literature, and applying class-based learning. The resulting understanding of best practices in RDM and the experience of creating this DMP were used to inform RDM best practices and procedures at the Dalhousie University Libraries and the development of future RDM courses and training opportunities at Dalhousie University's School of Information Management, and may similarly inform other academic libraries and LIS/information schools.
...............................................................................................................................................
Biography:
Tess Grynoch is a member of the 2016 graduating class of Dalhousie University's Master of Library and Information Studies program. She has a Bachelor of Science from the University of Alberta and spent a semester studying at the University of Canterbury in Christchurch, New Zealand. Tess' practicum at the Massachusetts Institute of Technology Libraries exposed her to research data management (RDM) services development and she is continuing to build her RDM skills through a project with the Dalhousie University Libraries.
Dr. Ingrid Parent: Keynote presenter
Biography - Dr. Ingrid Parent:
Dr. Ingrid Parent is University Librarian at the University of British Columbia, a post she took up July 1, 2009.

From 1994 to 2004 she was Director General of Acquisitions and Bibliographic Services at the former National Library of Canada, then became Assistant Deputy Minister for Documentary Heritage, Library and Archives Canada, responsible for the development, description and preservation of Canada's documentary heritage, from 2004 to 2009.
Parent has represented Canada with the International Federation of Library Associations. In June 2009 IFLA announced that Ms Parent was chosen as President-elect for the term 2009-2011 and President for the term 2011-2012.
She is the second UBC University Librarian to have had a career at the national level, following in the footsteps of National Archivist and National Librarian William Kaye Lamb.
Luis Miguel Costa
Abstract:
Top Universities, Top Libraries: do research services in academic libraries contribute to university output?
University is nowadays in a new context mostly characterized by the implementation of competitiveness and cost-effectiveness criteria. There are two main characteristics of the new management model: a new relevancy to the university funding and the predominance of the research criteria as excellence indicator. Evidence of the growing role of research in universities, are the parameters to rank the excellence of the higher education institutions, such as ARWU (Academic Ranking of World Universities) of the University of Shangai, SIR (SCImago Institutions Rankings) or the Times Higher Education World University Rankings.
The research orientation also imposes itself at the academic library. Today we can see a paradigm shift at the academic library with the growing implementation of services to support research. Evidences are at the last reports about the trends in academic libraries by ACRL (Association of College & Research Libraries), especially at the latest edition: The 2015 Environmental Scan of Academics Libraries. The contribution of the academic library to research assumes greater impact and relevance. The library is perceived as an essential element in the research process, as is recognized at the international survey Bridging the Librarian-Faculty Gap in the Academic Library (2015).
This paper tries to establish a connection between excellent universities and the services research oriented by their libraries. Our research hypothesis is: the universities at the top of the rankings have libraries that provide excellent services to support research processes. Ten of the top universities at the ARWU and Times rankings are used as sample and its libraries services are analyzed. As research method we use the observation of the selected libraries web pages, using a checklist where the most relevant services to support research processes are identified. The results are analyzed and conclusions presented.
.........................................................................................................................................
Biography:

Luis Miguel Costa has worked for 21 years in academic libraries, since 2000 at the Library of the Faculty of Engineering of University of Porto (after psychology and management schools).

With an interoperable approach to the management and systems of Library, Archive and Museum, as systems librarian, he has contributed to the development of their current integration. He has also developed the electronic publication services. In February 2015, Luis assumed the coordination of the services as Library Director.
Vincci Lui and Heather Cunningham
Abstract:
Listening & learning from our users: exploring uncharted waters in library space redesign
Even though libraries face such challenges as the changing tides of declining circulation statistics and increasingly electronic collections, there is no denying the long-lasting importance and value that patrons place on the physical spaces of libraries. In Fall 2015, the Gerstein Science Information Centre at the University of Toronto (Gerstein Library) was approached with the opportunity to refresh several public spaces - a daunting but nonetheless exciting task to undertake, since the largest academic science and health science library in Canada is housed in a beloved heritage building dating back to 1892.
Before leading any renovation project, libraries must carefully map out this process and put together an informed proposal - first and foremost by listening to the user community. While library staff can have well-founded assumptions about the users and spaces, it is equally important to see if these assumptions align with actual data. Gerstein librarians also seized this renovation as an opportunity to dig more deeply into the space needs and wants of its user community.
Attendees will learn about the case study findings and strategies on how to effectively lead, design, and implement collaborative space planning exercises that engage more deeply with students with tight timelines, limited staff, and a modest budget. The study design also compared staff assumptions to users' articulated wants. Based on an integrated framework drawn from other studies, the methodology behind the exercises (print and online survey, comment boards, design drawing activities, and an idea photo board) will be shared as well.
By asking our users what they actually require from our physical spaces, and offering them the opportunity to have a leading role as main stakeholders, the Gerstein Library is now well-prepared to undertake the next leg of the renovation planning journey.
..............................................................................................................................................
Biography - Vincci Lui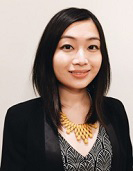 Vincci Lui is a Faculty Liaison & Instruction Librarian for Psychiatry and Public Health at the Gerstein Science Information Centre, University of Toronto. In her other role as Communications & Web Librarian, she develops marketing and outreach initiatives for health and life sciences faculty and students. Previously, she was an agriculture and environmental sciences librarian at McGill University, and holds an MISt from the University of Toronto.
Biography - Heather Cunningham: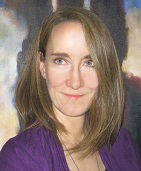 Heather Cunningham is the Assistant Director for Research and Innovation Services at the Gerstein Science Information Centre, University of Toronto. She is involved in research and engagement initiatives for faculty and students within the health and life sciences with regards to evidence synthesis reviews, research services, web design, and science literacy.
Yuyun W. Ishak
Abstract:
Library & Experiential Learning: Taking Collaboration to the Next Level

To demonstrate the value of academic library, it is imperative to align library's role and outcomes with the parent institution's vision and mission (Cottrell, 2011). This paper discusses Singapore Management University Libraries' initiatives, to tie up library's instructional services with the university's vision, especially through collaboration with schools and other departments within the university.
Singapore Management University has a ten-year vision to be an iconic university that provides transformative education for a new generation of graduates. The transformative education translates into an active learning which consists of 3 components: mindset for collaboration, curriculum based on experiential learning, and spaces for groupwork.
One of library's first attempts in experiential learning was through collaboration with Business School. The Business School offers a course in Managing Process Improvement (MGMT317) which assigns real process issues for students to analyze, using six-sigma project-based approach. Library joined as one of the clients that presented real operational issues. Library put forward a seat-hogging issue that was causing problem to library's seating capacity, and diverting library manpower from its main operation. A group of six students were assigned to analyze and propose improvement. Two Business Faculty guided the group in project management framework and thought them in using process improvement tools. One Librarian and one Library Team Lead were representing Library as the business client.
The 16-week process was remarkable, as librarians were shifting their teaching role into a client/advisor role with lots of face to face time with students, and plenty of teachable moments. It also pushed all parties involved to look beyond internal boundaries for best practices, and possible collaboration to resolve certain issues.
The key takeaway was that experiential learning takes far more effort and commitment from librarians as compare to regular instructional classes. The results, however, were very promising as a) the learning outcomes were achieved, b) the business solution was usable and c) deeper engagement with students and Business School Faculty was established.
Since then, library has rolled out several more initiatives. All has the marking of collaborative mindset and willingness to delve into experiential learning.
Biography: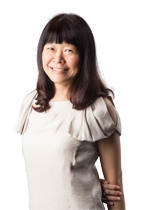 Yuyun is the Head of Information Services at the Singapore Management University Libraries. Aside from managing information services, Yuyun is also involved in designing and conducting regular information literacy classes. She enjoys exploring creative ways of achieving learning objective while maintaining student's interest and keeping the content relevant. Recently, she has been working with faculty on a experiential learning initiative.
Rick Lugg
Abstract:
Shared Print Monographs: Analysis and Action

The role of local print book collections is changing. Competition for library space, declining circulation, and improved ability to share collections have caused significant changes in how those collections are managed. Since 2011, Sustainable Collection Services (SCS) has worked with academic libraries to develop services and tools that provide rich context for decisions to retain, store, or withdraw specific items. Increasingly, consortia and other groups are collaborating, using tools such as the GreenGlass group features to model and allocate retention commitments, and to create a monographs safety net, which enables other group members to withdraw surplus copies.

Join us as we discuss techniques developed and lessons learned from projects with EAST (Eastern Academic Scholars' Trust), Michigan Shared Print Initiative, Academic Libraries of Indiana, Central Iowa Collaborative Collections Initiative, Maine Shared Collections, and others.
Biography:
Rick has worked with academic libraries since 1983. As a consultant and vendor, he has written approval plans, streamlined workflows, evaluated collections, and designed library-friendly products and services. He holds an MLS from Simmons College. In 2007, Rick saw a growing need to weed monographs collections—responsibly, intelligently, and efficiently. He and his partners founded Sustainable Collection Services in 2011 to build a decision-support system for managing monographs over time. In his current role as Executive Director of SCS, Rick speaks and writes frequently on deselection and shared print.

Fiona Salisbury
Abstract:
How digitally literate are we? Engaging university staff in priorities for digital literacies

Effective use of digital technology by university staff is vital to providing a compelling student experience and ensuring that universities can thrive as twenty-first century organisations. If students are to be better prepared to participate in tomorrow's digital workplaces and communities then it is essential that digital literacies are embedded in student learning outcomes today. Equally important to successful student outcomes is the involvement of university staff in ongoing dialogue about digital issues. At La Trobe University, a project to develop a Digital Literacy Framework for the University was designed to increase conversations around digital ideas in order to establish a shared understanding of staff and student digital literacies, and their importance, across the university. This project, led by the Library, was framed as an engagement activity that involved both professional and academic staff. The project drew on international insights and expertise from the Jisc experience in the UK to ensure La Trobe University will be at the leading edge of digital practice. Central to the Framework development process was an audit of university staff digital capability and practice. The audit included stakeholder meetings, focus groups and a staff survey. This paper describes the outcome of the audit, and the process undertaken to develop the Framework from this evidence base. The result is an institutional Digital Literacies Framework that provides a roadmap for the initiatives required to build the capabilities that staff and students need to live, learn and work in a digital world.
...........................................................................................................................................................
Biography:

Fiona Salisbury is the Deputy Director, Learning and Teaching in the University Library at La Trobe University. Fiona has worked at La Trobe since 2006 and her responsibilities at different times have included learning and teaching programs and services, research support services, web development, communications, and collaborative library initiatives related to curriculum design. Before working at La Trobe University Fiona held a number of senior positions at the University of Melbourne Library.

Dr. Caroline Leiss
Abstract:
Report on IATUL Special Interest Group for Information Literacy

The IATUL Special Interest Group for Information Literacy (SIG IL) promotes collaboration and sharing of best practices among IATUL members in the area of information literacy. SIG IL was founded in 2012 and provides a platform to share IL-related experiences, documents and news for its members and others interested in the subject. Another main goal is to contribute to IATUL's service portfolio to support other member libraries.
The report will provide information about two projects which have been completed in 2015, and introduce the group's current agenda and next steps.
Project 1: Policies and Frameworks at IATUL member libraries
The aim of this project was to collect existing information literacy guidelines, frameworks and policies of all IATUL member libraries, as well as to examine national standards and frameworks. The project was completed in December 2015. The project report provides a summary of the survey and includes the results based on the replies of 100 IATUL member libraries. The report and results are available online at https://mediatum.ub.tum.de/node?id=1286822.
Project 2: Workshop on e-Research Support Services
On November 22 – November 25, 2015, the Central Library of the Technical University of Prague hosted the IATUL autumn seminar on "Information Literacy and Beyond for E-Research Support". SIG IL and local committee members planned, organized and delivered the workshop for approximately 50 delegates from several countries. The workshop consisted of a two-day programme with presentations and group discussions concerning e-research activities and information literacy.
In 2015, the group conducted a self-evaluation and discussed possible future projects. Topics of interest comprise curriculum mapping, item analysis, sharing of e-learning objects, IL policies and policy making, and IL assessment.
......................................................................................................................................................
Biography:
Caroline Leiss studied German and Slavic Literature. After several years as a research assistant she completed a further education programme in academic librarianship and started working at the University Library of the Technical University of Munich. As head of information services she is responsible for maintaining a comprehensive information literacy programme and up-to-date enquiry services.

Thursday, June 9, 2016
Sandra Toze: Keynote presenter
Biography:
Dr. Sandra Toze is an Assistant Professor and the Director of the School of Information Management. Her research is focused on understanding the ways in which the modern, workplace is being transformed through innovative information and knowledge management practices, facilitated by technology and increased collaboration. Specifically, she is exploring: 1) the collaborative information processes of groups; 2) the shift to digital governance; and 3) social and mobile information interactions. Dr. Toze recently completed her Interdisciplinary PhD at Dalhousie, and is currently part of a SSHRC funded Partnership Development Grant exploring Digital Governance. Additionally, she has participated in several large Canadian research projects including the NSERC funded Network for Collaborative Technologies through Advanced Research (NECTAR) and Graphic Animation and New Media (GRAND), a National Centre of Excellence. Prior to her academic career, Dr. Toze had senior information leadership positions in the Financial Services industry.
Kathleen O'Connell
Abstract:
A Sea of Change in Library Service Delivery for Federal Science Departments

Eight federal science libraries have created an innovative and collaborative approach to deliver sustainable, modern digital library services for Government of Canada (GC) science departments: the Federal Science Library (FSL).
The ultimate aim of the FSL is to ensure that the 35,000+ GC knowledge workers in the eight partner departments - science, technology, and health researchers, program planners, and policy makers - have virtual access to both high-quality library and information resources and the services of skilled library professionals and subject experts provided by departments.
This paper explores a significant service transformation in which departments share enterprise class systems, including a best-in-industry search and discovery tool, and a new common library portal and platform of library applications that is sustainable and scalable. The initiative has resulted in the reduction of legacy systems and software vendors across all FSL member departments/agencies from 17 to 5.
The shared approach creates new opportunities for enabling access to a variety of information resources and services for departments well beyond the current scope of their individual service offerings and collections.
As an Open Government Action Plan commitment to "develop and pilot a single online discovery and access platform for federal science library services and collections" the partnership has the potential to expand its reach to other science departments, creating wider dissemination of federal scientific information resources and research. In its next phase of work, to be delivered by December 2016, the partnership will open the portal to the public allowing Canadians a window into these research collections and resources.
Biography:

Kathleen O'Connell is A/Director General, Knowledge Management Branch (formerly CISTI) at the National Research Council, Canada's national research and technology organisation.

The KM Branch delivers four key programs for NRC: National Science Library, Information and Analysis Services, Foresight, and Information Management Services.

She has worked in a variety of research environments - academia, industry, public & not for profit, and government - developing and leading library, information, and knowledge services teams. She is co-chairman of the Canadian Federal Libraries' Strategic Network, an organisation comprising members from 40 federal departmental libraries, and co-sponsor of the Federal Science Library project, an initiative to deliver a shared discovery and access platform for federal science departments.

Kathleen sits on the external advisories of the Conference Board of Canada's Council for Information and Knowledge Management and University of Ottawa School of Information Studies.

Kathleen holds a BA in Russian Studies from Macalester College, St Paul, MN, and master's degree in Library and Information Studies from McGill University.
Kim Lewin
Abstract:
Taking Library Liaison Faculty Teams from Good to Great!

Liaison Librarians and liaison services are critical to the success of libraries and library services. Gone are the days when Liaison Librarians can spend the majority of their time selecting resources and teaching information literacy into undergraduate classes. In these critical times they need to be broad in knowledge, well connected, agile in nature and possess all-encompassing skills.
QUT Library has a liaison team model established in 2012 where Faculty Teams are assigned to the QUT International College and each of the 6 faculties within QUT. Within each team there are three lead roles - Learning and Teaching Lead, Research Lead, and Information Resources Lead.
Although this model was a success library staff highlighted that often plans and strategies were developed in isolation, skills gaps were an issue and too much time was spent on reporting.
In 2015 a further review of the Library Liaison Faculty Teams was undertaken to ensure Teams were still relevant and essential in an academic environment and addressing the needs of all stakeholders – students, academics and researchers. Achieving further success was paramount to ensuring a robust partnership with faculties and being able to achieve the University's strategic ambition.
A comprehensive literature review identified the challenges and successes of national and international liaison roles and models. Broad consultation with key QUT stakeholders was undertaken where strengths, weaknesses, opportunities and threats for the Teams and their services were identified and discussed.
Thirty-four recommendations for change were identified, including:
Library Liaison Faculty planning cycle to align with faculty's strategic planning cycle and target 1-3 faculty priorities;
The introduction of a blended learning lead role within teams;
Development of a skills audit to identify skills gaps and also champions within roles;
Sharing of skilled staff across faculty teams;
Assigning teams to Divisions within the University as well as Faculty;
Rationalisation and simplification of reporting.

...................................................................................................................................................
Biography:
Kim is employed as the Associate Director, Client Services and Learning Support in the Library at Queensland University of Technology (QUT) in Brisbane.
Kim's interests include designing better user experiences, library space & design, educational technology, and workplace learning. Kim is passionate about quality customer service and ensuring that equitable services are provided to all. She is a highly organized and dedicated person with a positive attitude who thrives on work challenges.
Daniel Forsman
Abstract:
Managing an agile library organization

In 2010 Chalmers Library started using scrum in software development projects. The cross-functional teams consisting of primarily developers and librarians where successful in delivering rapid results of high value to end-users. As a result of working close together, the methodology started to spread in the library organization. Following a re-organization that came into effect at the beginning of 2014 staff and management agreed to pursue agile principles throughout the entire library organization. By utilizing agile principles and different methodologies a framework for responding to change and allowing all members of staff to take part in developing the library emerged.
Granting self-organizing teams the power to focus on developing library operations left middle management in a tough position. The role of management became defined to solving problems and removing obstacles for teams. Management early realized that they themselves where one of the biggest threats to continues development by library staff.
During 2015 Chalmers Library started to develop a framework for defining the role of management in an agile library organization where the mandate to choose tools and commitment to change are in the hands of staff. Transparent processes for including staff in strategic planning for the Library encourages collaboration and engagement at all levels.
During the process the library has come to define its own principles rooted in the practice and understanding of the agile principles and several methodologies.
Introducing agile principles released a force of creativity and engagement amongst many of the staff that felt they could pursue areas of development over looked for a long time. Management found that helping staff to not commit to too many things at the same and facilitating a stern product ownership was challenging. Allocating resources for development at all levels and at the same time keeping day-to-day operations running fast became cumbersome.
Today we are closer to understanding how to manage a library with agile principles at the core of all activities. It is a learning experience and we are still learning. Adopting a culture of agile and completely transforming the library will still take some years.
This paper outlines the work done so far at Chalmers University of Technology in Sweden focusing on the management aspects of the process:
Lessons learned from introducing agile principles to a Library organization.
Describing our current framework for planning, performing and reviewing our iterative work.
Defining the strategic planning process and allocation or resources for development teams in the Library.
A review of the developing manifesto and principles of our mutual work culture at Chalmers Library.
There is a keen interest in agile and its methodologies at many libraries around the world. It is my ambition that this paper will help answer some of the most common questions/concerns on how to implement them and the lessons learned so far.
...................................................................................................................................................
Biography:

Daniel Forsman is the University Librarian at Chalmers University of Technology. He presented papers at IATUL 2012, 2013 and in 2014. He has presented at several international conferences including Emerging Technologies in Academic Libraries, the Stellenbosch Library Symposium, Computers in Libraries, IGeLU, ELUNA and several conferences on electronic media, library systems and services. In 2015 he participated with a chapter on agile principles in the book "Library Management in Disruptive Times" published by Facet publishing.




Janis Tyhurst
Abstract:
Research Funding, Patent Search Training and Technology Transfer: a collaboration

This paper will focus on the collaboration efforts of three different university departments to create, teach and evaluate the benefits of a joint patent training series, as well as the future directions this collaboration will take.
KAUST has as one of its goals the diversification of the Saudi economy. There is a strong focus at the university on developing entrepreneurial ideas and commercializing research done. The University Library supports this goal through the provision of electronic resources and introductory patent search training skills. However, the patent training class offered by the University Library is only one step in a process that faculty and students need when starting or taking their research to the next level.
In the Fall of 2015, I met with representatives of the two major stakeholders in the patent arena, the office of Sponsored Research (OSR) and the Technology Transfer Office (TTO), to develop a patent training program to meet the needs of researchers. The OSR provides funding to researchers who have demonstrated that their ideas have merit with potential applications, the TTO works with researchers who are at the point of needing IP protection. The resulting discussion led us to collaborate on creating a workshop series that benefit the researcher's information needs and each of our departments as well.
In the first of the series of three 2 hour workshops, the Manager of TTO and the Lead Integrative Specialist from the OSR presented a workshop on an overview of Intellectual Property and the patenting process. These presentations focused on when and how to determine whether research is potentially patentable, why a researcher needs to protect his/her research and how to go about protecting it.
The second workshop focused on introductory patent search skills and tools, how to expand a literature search to include the information found in patents, and how this kind of research will improve not only the literature search but the research itself. This workshop was presented by me, representing the library, and an Integrative Specialist from the OSR.
The third session builds on the first two by focusing in on how to evaluate a patent's quality, how to read the patent to find the critical point(s) of the claim(s) being made, and free tools that will assist in evaluating the "intellectual space" around the claim(s) that will help focus and direct current and future research. This session is presented by another member of the TTO.
.............................................................................................................................................
Biography:
Janis is the Senior Subject Specialist at King Abdullah University of Science and Technology (KAUST). She manages all outreach, trainings and collection development for the Computer, Electrical and Mathematical Sciences and Engineering (CEMSE) division, and supervises the Subject Specialists for the Physical Sciences and Engineering (PSE) and the Biological and Environmental Sciences and Engineering (BESE) divisions. She also serves as the Business librarian, working closely with the Office of Sponsored Research, the Venture Lab, the Entrepreneurship Center and Technology Transfer office, providing training and research help. She has an MLS from UCLA and an MBA from George Fox University.
Dr. Vicki Williamson
Abstract:
The library workforce: What deans/directors need to know?

Under the conference sub-theme of preparing the workforce and skills development, this paper identifies and discusses some key human resource drivers for the academic library workforce of the 21st century.

The value of strategic workforce planning is identified and strategies around learning and development; appreciation and celebration; relationship building and collaboration; and, conversation and communication are discussed. Case experiences of the University Library at the University of Saskatchewan provide practical examples for the consideration of dean/directors and other library leaders changed with the responsibility of preparing the workforce and skills development.
.....................................................................................................................................
Biography:

Dr. Vicki Williamson's university career includes senior leadership positions in academic and research libraries and university administration in both Australia and Canada. In 2006 Dr. Williamson joined the ranks of the tenured faculty of the University of Saskatchewan and became the first Dean of the University Library. She served two terms as dean and in 2016-17 she is on administrative leave.

Previous positions held in Australia, her country of origin, include University Librarian at Curtin University of Technology in Perth, Western Australia, including a concurrent appointment as Foundation Director of Australia's first Prime Ministerial Library - the John Curtin Prime Ministerial Library from 1992-2001. From 2001 to 2006 she was the Pro-Vice-Chancellor (Administrative & Academic Support) at the University of Ballarat, Victoria.
Dr. Williamson's academic qualifications include a Doctor of Education (Ed D) from Curtin University where her doctoral research on innovation and change in professional practice was awarded the 1999 Australian College of Education (WA Chapter) Award for Excellence in Post-Graduate Research in Education.

Within librarianship as practiced in an academic setting, Dr. Williamson's program of research and scholarly work focusses on the life-cycle of the library workforce, including initial education and training. She has presented and published on a range of library human resource topics, including library leadership, innovation and change management. Dr. Williamson has served on the editorial board for Library Management for many years; and, currently edits a dedicated column on the library workforce in the International Information & Library Review. Her interests in library education and training saw her serve a four-year term from 2012-2015 as the Canadian representative on the American Library Association (ALA), Committee on Accreditation (COA). During her time in Canada, Dr. Williamson has been an active contributor to the Canadian Association of Research Libraries (CARL) and the Association of Research Libraries (ARL). From 2013 to 2016 she served as a ministerial nominee for the post-secondary education sector on the Saskatchewan Multitype Library Board.
Leah Boulos

Biography:
Leah Boulos (BMus, MLIS) is a recent graduate of Dalhousie University's Master of Library and Information Studies Program. She comes to the field with a background in music, having completed her Bachelor of Music summa cum laude from Mount Allison University in 2010. Upon entering the Dalhousie School of Information Management, Leah quickly began to develop interests in health sciences librarianship, research support services, and the management of information organisations.
In 2015, she was the proud recipient of the Dalhousie-Horrocks National Leadership Fund. She has recently finished her term as a student intern at the W.K. Kellogg Health Sciences Library. This excellent introduction to health sciences librarianship has encouraged her to consider a career in the field. Her work has included reference services, supporting systematic and scoping review projects, designing and executing complex search strategies, and performing environmental scans.
Craig Olsvik
Biography:
A 2011 graduate of Dalhousie University's School of Information Management, Craig began his career as a librarian at the Canadian Research Knowledge Network (CRKN). CRKN is a national library consortium, counting 75 of Canada's universities as its members, and undertakes large-scale e-resource licensing on behalf of its members to expand access to digital content for the academic research enterprise in Canada. Craig's primary role at CRKN is to oversee and conduct various negotiations with vendors and publishers for the renewal of existing licenses as well as the licensing of new products.
Tanja Harrison

Biography:
Tanja Harrison is the University Librarian at Mount Saint Vincent University in Halifax. She received her BA (Classics, English, and German) from Bishop's and has worked primarily in academic libraries since graduating from Dalhousie's MLIS program in 1996. Tanja is an active member of several library associations and has served in various executive and leadership positions throughout her career. She currently chairs the Novanet Board of Directors, members of which form the consortium of eleven university and community college library systems across the province of Nova Scotia. She also co-chairs Libraries Nova Scotia, a unique and growing partnership between the academic and public libraries, archives, and museums in NS.
Marie DeYoung

Biography:
Marie became University Librarian at Saint Mary's University in July 2008. Since then the Library has undergone extensive renovations, including the creation of numerous group study spaces, the introduction of laptop lending and installation of new technology throughout the Library.
Previous to that she was with the Nova Scotia Community College (NSCC) for ten years as Director of Library Services and Online Learning and prior to that she was at the Nova Scotia Department of Justice as Information Management Administrator. Marie has degrees from Saint Francis Xavier University, Ryerson Polytechnical Institute and Dalhousie University. She has served on the executive of CLA, CASLIS, CACUL, CTCL, Novanet, CAUL/CBUA and also served in executive positions for ARMA – Halifax Chapter and Canadian Association of Law Libraries. She is currently serving as Past-President of the Canadian Library Association.