Fish-WIKS News
»
Go to news main
Update from Nunavut Region PhD Student
Posted by
Mirjam Held
on April 6, 2015 in
Students
Mirjam B. Held is a student in the Interdisciplinary PhD Program at Dalhousie University and part of the German-Canadian Transatlantic Ocean System Science and Technology(TOSST) graduate research school.
In February 2015 Mirjam attended a PhD Winter School on interdisciplinary research at the University of Basel in Switzerland. The week-long school focused on understanding interdisciplinarity, how to achieve relevant results on sound methods and hands-on group work within the framework of research on sustainable development.  To learn more about interdisciplinarity, read the post "What is Interdisciplinarity?"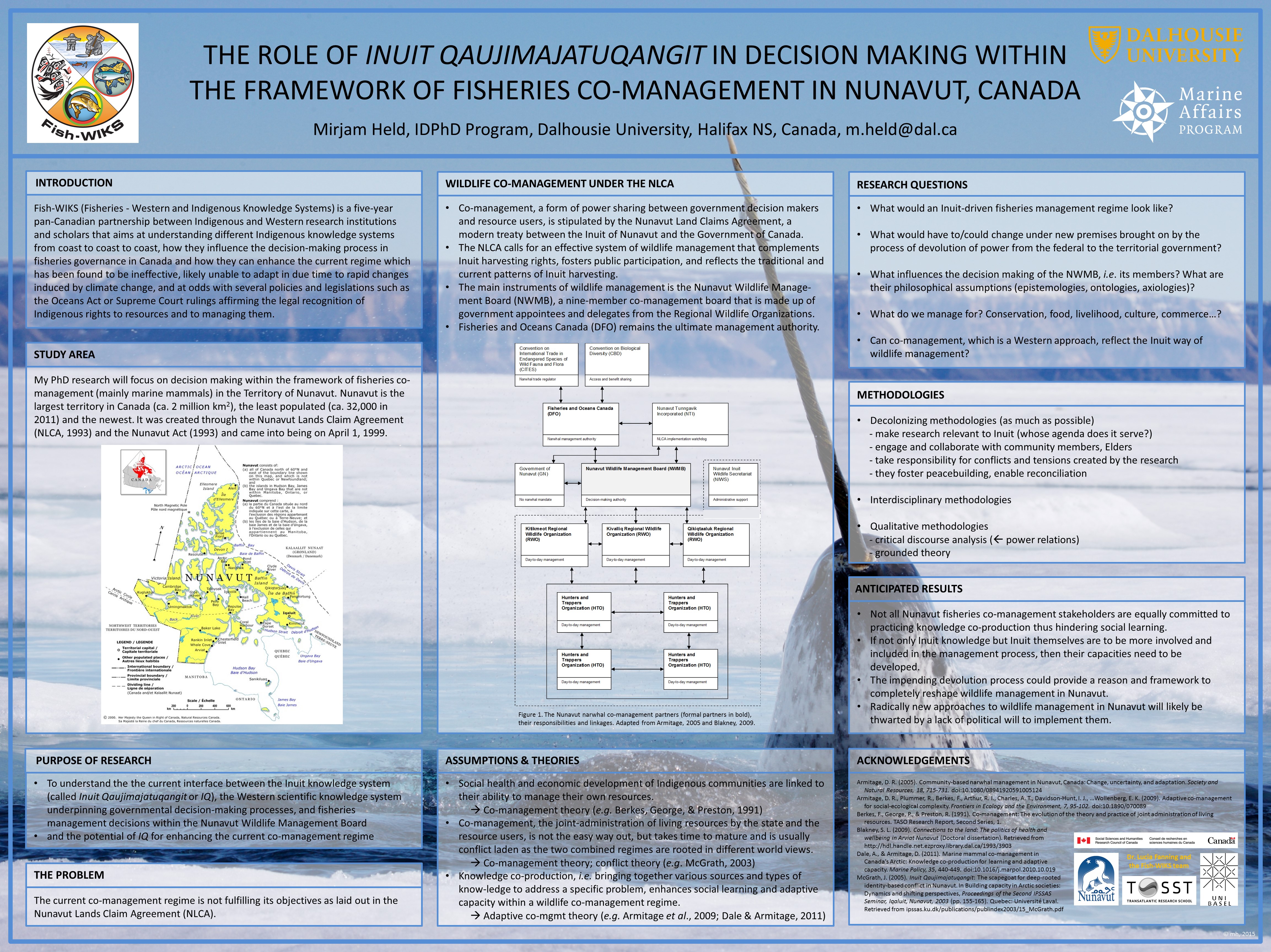 In March 2015, Mirjam presented a poster at the 11th annual Sustainability and Environmental Research Symposium (SERS) at Dalhousie University. Entitled The role of Inuit Qaujimajatuqangit in decision making within the framework of fisheries co-management in Nunavut, Canada, the poster outlined her proposed research, particularly focusing on the purpose of the research, its underlying theories, research questions and methodologies.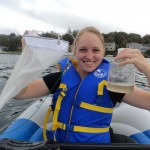 This summer, Mirjam will be working with Jessica Hurtubise,  a fourth-year Co-op and Honours student in Marine Biology and Ocean Sciences at Dalhousie University. Originally from the small town of Rockland, Ontario on the Ottawa River, Jessica is looking forward to learning more about Canadian marine species and fisheries with Mirjam as well as during her Honours project next year where she will study the relationship between Blue Shark distribution off the coast of Nova Scotia and various oceanographic parameters. During this undergraduate fellowship project between TOSST and Fish-WIKS, Jessica will research species, gear type, landings, significance, use and revenue of Nunavut fisheries. This information will act as broad background knowledge for Mirjam's research on decision making within the framework of fisheries co-management in the Territory of Nunavut.