Eskasoni, NS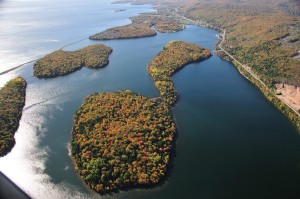 Read Eskasoni Pamphlet [PDF 410 KB]. 
Located on the beautiful Bras d'Or Lakes in Cape Breton, Nova Scotia, Eskasoni takes its name from a Mi'kmaq word, "we'kwistoqnik", meaning 'where the fir trees are plentiful'.  Eskasoni was first charted by the Surveyor-General of Cape Breton in 1832 when very few families lived in the area.  In 1834, Eskasoni officially became a reserve of 2,800 acres of land. Today, home to nearly 4,000 residents, Eskasoni is the largest Aboriginal community in Atlantic Canada and is the largest Mi'kmaq speaking community in the world with close ties to Cape Breton Gaelic and French traditions.
Managed by a Chief and Council, the Eskasoni Band administers 24 businesses and employs over 120 people.  The commercial fishing operation, Crane Cover Seafoods, has 12 employees and 150 part-time fishermen.  Other operations include Eskasoni Foodland, Eskasoni Gaming Centre and Eskasoni Tobacco Shop.  The community is also served by public businesses in the areas of food service, variety stores and gas stations.  A strong network of health and other services provide residents with a full range of services such as a pharmacy, legal support and crises centre.
Children, K – 3, have access to immersion education in the Mi'kmaq language, the local middle school has over 900 students and high school-aged children may attend the Allison Bernard Memorial High School or the Unama'ki Training and Education Centre.
The complete profile of Eskasoni First Nation community. [PDF 719 KB]
The Community Liaison Coordinator for Eskasoni is Tyson Paul