Publications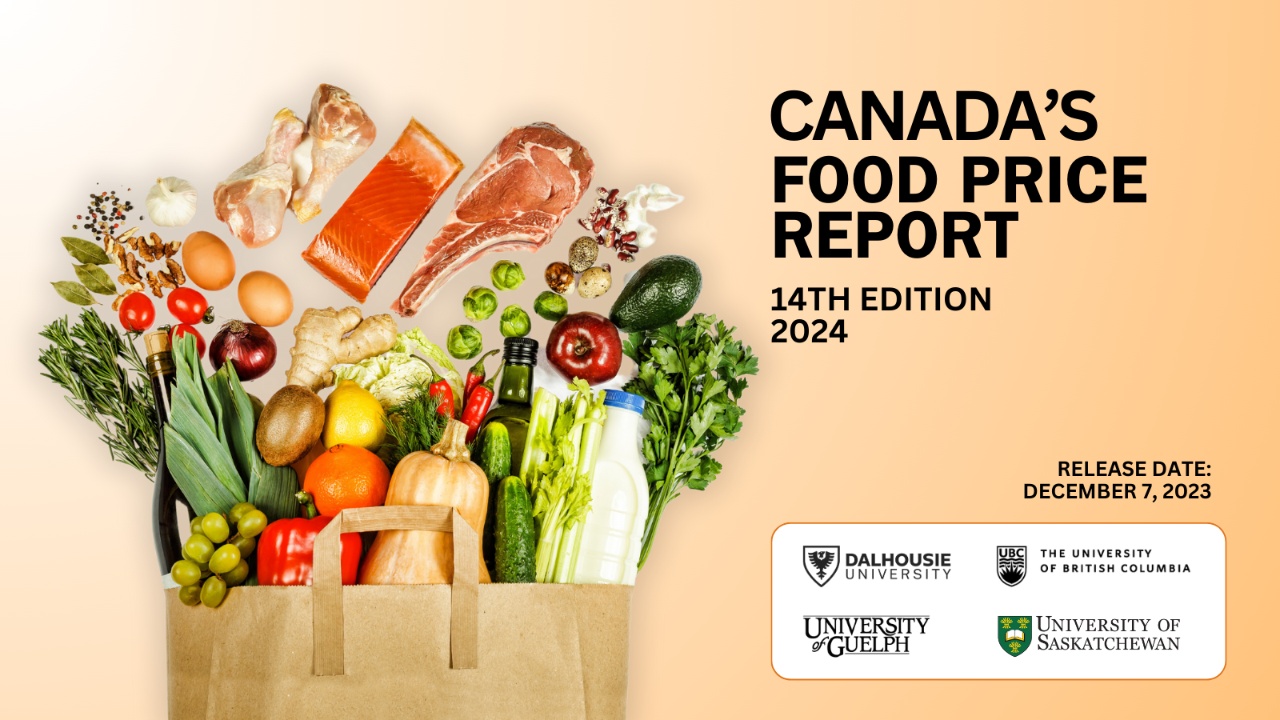 Selected Academic Publications
Bailey, M., Bush, S. R., Miller, A., & Kochen, M. (2016). The role of traceability in transforming seafood governance in the global South. Current Opinion in Environmental Sustainability, 18, 25-32.
Bailey, M., Sumaila, U. R., & Lindroos, M. (2010). Application of game theory to fisheries over three decades. Fisheries Research, 102(1-2), 1-8.
Baxter, J. (2017). Recovering farmland commons. In Sustainable Food Futures: Multidisciplinary Solutions (pp. 61-73). Routledge London.
Charlebois, S. (2008). The gateway to a Canadian market-driven agricultural economy: a framework for demand chain management in the food industry. British Food Journal, 110(9), 882-897.
Charlebois, S., Music, J., Sterling, B., & Somogyi, S. (2020). Edibles and Canadian consumers' willingness to consider recreational cannabis in food or beverage products: A second assessment. Trends in Food Science & Technology. 98, 25-29

Charlebois, S., Schwab, A., Henn, R., & Huck, C. W. (2016). Food fraud: An exploratory study for measuring consumer perception towards mislabeled food products and influence on self-authentication intentions. Trends in Food Science & Technology, 50, 211-218.
Charlebois, S., Sterling, B., Haratifar, S., & Naing, S. K. (2014). Comparison of global food traceability regulations and requirements. Comprehensive reviews in food science and food safety, 13(5), 1104-1123
Christian, C., Ainley, D., Bailey, M., Dayton, P., Hocevar, J., LeVine, M., ... & Jacquet, J. (2013). A review of formal objections to Marine Stewardship Council fisheries certifications. Biological Conservation, 161, 10-17.
Dubé, L., LeBel, J. L., & Lu, J. (2005). Affect asymmetry and comfort food consumption. Physiology & Behavior, 86(4), 559-567.
Esau, T., Zaman, Q., Groulx, D., Corscadden, K., Chang, Y., Schumann, A., & Havard, P. (2016). Economic analysis for smart sprayer application in wild blueberry fields. Precision agriculture, 17(6), 753-765.
Esau, T. J., Zaman, Q. U., Chang, Y. K., Schumann, A. W., Percival, D. C., & Farooque, A. A. (2014). Spot-application of fungicide for wild blueberry using an automated prototype variable rate sprayer. Precision agriculture, 15(2), 147-161.
Fitting, E. (2006). Importing corn, exporting labor: The neoliberal corn regime, GMOs, and the erosion of Mexican biodiversity. Agriculture and human values, 23(1), 15-26.
Fitting, E. (2011). The struggle for maize: campesinos, workers, and transgenic corn in the Mexican countryside. Duke University Press.
Hixson, S. M. (2014). Fish nutrition and current issues in aquaculture: the balance in providing safe and nutritious seafood, in an environmentally sustainable manner. Journal of Aquaculture Research and Development, 5(3).
Hixson, S. M., Parrish, C. C., & Anderson, D. M. (2014). Full substitution of fish oil with camelina (Camelina sativa) oil, with partial substitution of fish meal with camelina meal, in diets for farmed Atlantic salmon (Salmo salar) and its effect on tissue lipids and sensory quality. Food chemistry, 157, 51-61.
Kešelj, V., Peng, F., Cercone, N., & Thomas, C. (2003, August). N-gram-based author profiles for authorship attribution. In Proceedings of the conference pacific association for computational linguistics, PACLING (Vol. 3, pp. 255-264). sn.
Khanizadeh, S., Tsao, R., Rekika, D., Yang, R., Charles, M. T., & Rupasinghe, H. V. (2008). Polyphenol composition and total antioxidant capacity of selected apple genotypes for processing. Journal of Food Composition and analysis, 21(5), 396-401.
Lu, J., Huet, C. & Dubé, L., (2011) Emotional reinforcement as a protective factor for healthy eating in home settings. American Journal of Clinical Nutrition. 94(1), 254-261.
Lu, J. & Lei Huang (2013) When Color Meets Health: the Impact of Package Colors on the Perception of Food Healthiness and Purchase Intention, in NA - Advances in Consumer Research Volume 41, eds. Simona Botti and Aparna Labroo, Duluth, MN: Association for Consumer Research.
Pelletier, N., & Tyedmers, P. (2010). Forecasting potential global environmental costs of livestock production 2000–2050. Proceedings of the National Academy of Sciences, 107(43), 18371-18374.
Rupasinghe, H. V., Wang, L., Huber, G. M., & Pitts, N. L. (2008). Effect of baking on dietary fibre and phenolics of muffins incorporated with apple skin powder. Food Chemistry, 107(3), 1217-1224.
Thilakarathna, S., & Rupasinghe, H. (2013). Flavonoid bioavailability and attempts for bioavailability enhancement. Nutrients, 5(9), 3367-3387.
Tyedmers, P. H., Watson, R., & Pauly, D. (2005). Fueling global fishing fleets. AMBIO: a Journal of the Human Environment, 34(8), 635-639.
Wilson, J., Tyedmers, P., & Pelot, R. (2007). Contrasting and comparing sustainable development indicator metrics. Ecological indicators, 7(2), 299-314.