Meet the Engineers in Residence
Colleen Rollings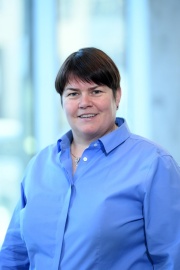 Colleen Rollings, FEC, P.Eng. is an Engineer in Residence and has recently started her own consulting practice of H3R Inc. She is a licensed Professional Engineer with 23 years experience. Colleen has spent much of her career managing projects to build natural gas pipelines and more recently in the Nova Scotia healthcare system. She holds a Bachelor of Engineering Science from Western University. Colleen is an avid volunteer in her community putting her technical skills to use and mentoring future engineers.
Colleen can be reached at: crollings@dal.ca
Doug Colborne
Doug Colborne is the most recent member of the EIR team. Doug has over 43 years experience in the oil and gas, chemicals and petrochemicals industries and is a graduate of Dalhousie (B. Sc. 1974) and the Nova Scotia Technical College (B. Eng. 1976). Doug's experience includes designing, building, managing, starting up, operating, and maintaining world scale production facilities in North America, Europe and the Middle East. Doug is a registered professional engineer in the province of Alberta.
In recent years Doug has worked as a part-time Chemical Engineering Sessional Instructor at the University of Alberta and operated a process design consulting business. Doug enjoys working with engineering students and helping them understand and apply chemical engineering principles to industrial process design and operation.
Doug can be reached at: drmcolborne@gmail.com
Corey Smith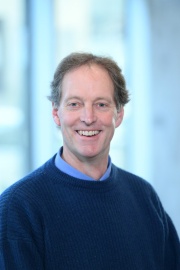 Corey Smith, P.Eng. is the newest member of the Engineers in Residence team. Corey is a licensed professional engineer in Nova Scotia and has 30 years of mechanical engineering experience in multiple industries. He holds a bachelor engineering from the Technical University of Nova Scotia (TUNS) and has engineering experience in mineral processing, material handling, ship repair, fabrication, machining, commercial fishing, power generation and more. In 2004 he founded SolutionSmith Engineering Inc.
Corey has been performing laser alignments and other precision measuring for 25 years. He has many Quality Assurance courses and was a Quality Assurance Manager, achieving ISO certification for a custom fabrication and machining company. He prides himself in being a practical, hands-on engineer and looks forward to sharing his experience with the Dalhousie students.
Sandra MacAulay Thompson
Sandra MacAulay Thompson received her B.Eng. (Mech '97) as part of the last graduating class from the Technical University of Nova Scotia (TUNS). After working for several years in industry she returned to Dalhousie University and earned her M.A.Sc. in Industrial Engineering ('03). Sandra continued to work in industry until her first child was born several years later. Since then, she has balanced home and career by working as the Engineer in Residence for the Department of Industrial Engineering, and as the Lead Engineer for the NSERC Chair in Design Engineering at Dalhousie University. Sandra also periodically works on various consulting projects in manufacturing and healthcare.

Sandra can be reached at: s.macaulay.thompson@dal.ca
Phil Zinck
Phil has enjoyed a progressive career spanning thirty years with demonstrated experience and expertise in industrial and utility power system design, power system analysis, start-up and commissioning with emphasis on Protection and Control systems and schemes.
He has successfully filled various management roles with power utilities and engineering consultants including project management, discipline engineering, sales and business development and practice area operations.
In 2013 Phil received his M.Sc (with Distinction) in Electrical Power Systems from the Electrical Engineering Program at the University of Bath, UK. Phil has been and remains active in many volunteer roles with the IEEE and Cigre, as well as serving on Council and CEO Committees for Engineers Nova Scotia.
Phil has been a supporter of the Electrical and Computing Engineering Department at Dalhousie University for several years through guest lecturing and senior year project consultancy support for students.
Phil can be reached at: P.zinck@dal.ca