News
»
Go to news main
Accelerating Leadership in the Emera ideaHUB
Posted by
Theresa Anne Salah
on February 23, 2022 in
News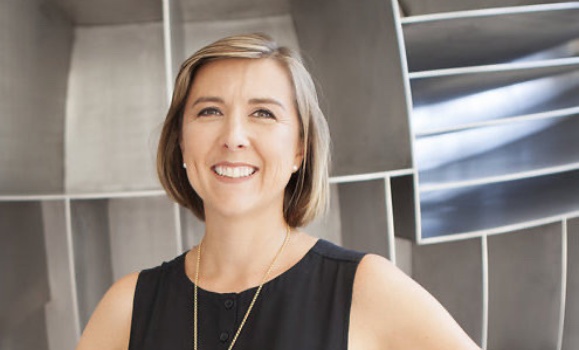 With a forward-thinking approach aimed at helping future leaders recognize opportunities and embraces challenges, Erin O'Keefe Graham has a clear vision for Dalhousie's Emera ideaHUB.
Recently appointed the new Director of the HUB, Graham joined the team in June of 2021 on an interim basis. In that short time, she's fostered partnerships and introduced programs designed to help aspiring entrepreneurs develop many of the soft skills they'll need to thrive in today's economy.
"Our vision is to be the leading tough tech incubator in Canada that has the best equipment and the best expertise on hand to help people build products that matter and impact the world," she says. "But we're trying to make sure that while these teams are building these technical products, they're also learning to become better leaders, building stronger teams and building viable businesses."
Throughout her career, Graham has been helping organizations foster growth and development by using leadership coaching, facilitation, vision and strategy work to guide them in scaling their businesses. Now she's bringing those same practices to the ideaHUB.
A key component of Graham's strategy has been to expand Dalhousie's collaboration with the MIT Martin Center for Entrepreneurship, a partnership led by Jeff Larsen, AVP Research and Innovation at Dalhousie University. The collaboration offers Emera ideaHUB participants access to the Disciplined Entrepreneurship model and MIT Experts in Residence.
When it comes to leadership capabilities, Graham is beginning with programming delivered by Mindframe Connect, which offer workshops for building resilience and on how to forge effective mentor-mentee relationships.
"More than ever, successful ventures require a range of skills that go beyond designing an innovative solution to a pressing customer problem", said Graham. "Developing a growth mindset and enhancing interpersonal skills will complement our founders' technical expertise to serve them well beyond their time at the Emera ideaHUB".
A generous $10 million donation from Emera led to the creation of the Emera ideaHUB in 2018. In only a few short years, the Emera ideaHUB has helped 54-start-ups create 106 new jobs and secure $28 million dollars in funding. The research and new technology born at the Emera ideaHUB has put Atlantic Canada on the map for innovation globally, and a key part of that success is attributed to the opportunities available to students and future founders to explore their innovative and entrepreneurial spirits.