News
»
Go to news main
OUT OF THIS WORLD TECHNOLOGY
Posted by
Rowan Morrissy
on December 14, 2021 in
News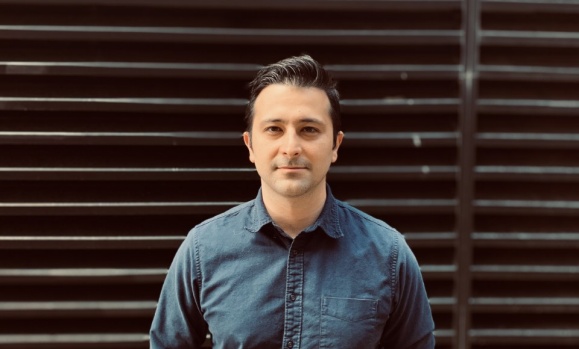 Arad Gharagozli (BEng'20) has always been fascinated by space. "Since I was a child I've been inspired by the vastness of our universe, and I've always wanted to have a hand in making it more accessible."
This life-long interest led him to launch his space technology company, GALAXIA Mission Systems in 2020. GALAXIA develops efficient artificial intelligence (AI) algorithms and designs and manufactures On-Board Computers (OBC) for small and nano-satellites.
"Thanks to advancements in launch technology, the cost of launching and operating spacecraft is decreasing, leading us into the second wave of the space race," says Gharagozli. "Our mission is to represent Canada in that race on the international stage."
Their current project, ionVortex, is an OBC for satellites that runs AI algorithms efficiently onboard spacecrafts. They also have a project called the Mobius ISR system, which is a space-borne intelligence, surveillance and reconnaissance solution that is able to perform real-time object recognition and tracking. The Mobius system is an AI Edge Computing Platform that has the potential to disrupt the $5.8B SmallSat satellite market.
"What I envision is a generation of highly intelligent satellites that are capable of orbiting the earth, performing autonomous tasks in orbit such as earth observation, telecommunication and internet of things. These satellites will exponentially increase the connectivity of our planet in a way that will enable millions of people to have access to technologies we could only dream of a decade ago."
In order to pursue GALAXIA, Gharagozli started working on his Masters in Mechanical Engineering (MASc'22) in 2020 and joined the Young Innovators program at the Emera ideaHUB. The Young Innovators program was designed to support innovative students who are pursuing commercialization opportunities and has proven to be the perfect ground control to help him launch GALAXIA. According to Margaret Palmeter, the Founding Director of the Emera ideaHUB, Gharagozli has very quickly exceeded the expectations of the program.
"OUR MISSION IS TO REPRESENT CANADA IN THAT RACE ON THE INTERNATIONAL STAGE." — ARAD GHARAGOZLI
"Arad has developed an innovative technology with tremendous market potential," says Palmeter. "He's already demonstrated the value of his innovation by securing a first sale that will have the Mobius system being deployed by the Canadian Space Agency in the coming months. I have no doubt that through his leadership, vision, and focus, that Arad will become an Atlantic Canadian business leader in the years to come."
During his undergrad at Dalhousie, Gharagozli started the Dalhousie Space Systems Lab which gives students the chance to engage with challenges in the space sector. The society primarily focuses on the research and development of satellites called CubeSats which are square, miniature satellites that perform tasks in the Earth's orbit.
"I have made it my mandate to work with local organizations to grow the aerospace sector in our region, advocating for projects, and supporting the students with their passion for space," he says. "In my ideal world, if you love aerospace, you wouldn't have to choose between living here or doing what you love."
Instead of waiting for opportunities to fall in one's lap, Gharagozli is adamant about creating them for yourself.
"It is going to be a bumpy road ahead. But when you see the first signs that your work is starting to have some impact, on the cause you care so much about, all of that is going to be worth it."
In addition to working on his Masters and GALAXIA, Gharagozli also runs an IT company and recently co-founded a medical technology company with a prominent operating room doctor in Halifax.