News
»
Go to news main
Mobilizing better Engineers with Michelin
Posted by
Merilyn Layne
on December 2, 2021 in
News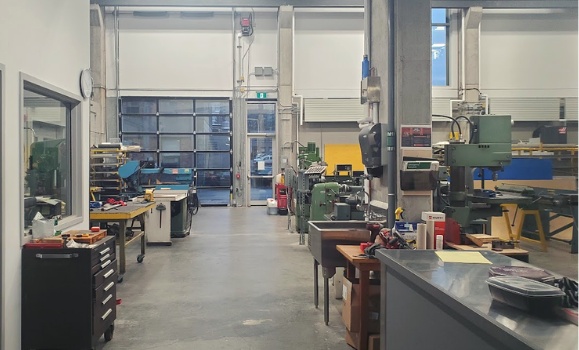 This story is part of the Faculty of Engineering Partnership Profiles.
50 years of impact in Nova Scotia
Michelin is the largest private manufacturer employer in Nova Scotia and a key supporter and partner of Dalhousie, primarily through the Faculty of Engineering. Michelin has provided over $900,000 in funding for various initiatives and is a top employer of Engineering students for co-op work terms and post-graduation employment opportunities.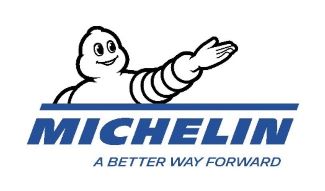 For 50 years, Michelin North America (Canada) Inc. has been a significant player in the Nova Scotian economy. Michelin tires are Nova Scotia's second-largest export; Nova Scotia is the only province where Michelin tires are made. Now in their 50th year, the company celebrates more than 7,000 past and present people they've employed over that time and their role in the province.
"Fifty years is a tremendous milestone and a great time to reflect on how far we've come as a company," says Anne-Marie Colbert, Director of Personnel, Michelin North America (Canada), Inc. "Today, there's an incredible amount of innovation happening in our Nova Scotia plants and then being shared with the world. As our technologies and processes evolve to be more complex, our teams have evolved at the same time. The talent we're able to attract, right here in Atlantic Canada, is one of our biggest strengths."
In the regional community, Michelin focuses on investing in education with donations to elementary schools and universities alike; to environmental initiatives like the Nova Scotia Nature Trust; and is a proud supporter of the Special Olympics of Nova Scotia for more than 30 years.  Michelin believes they are stronger because of the communities in which they live and work, and they believe they, in turn, can contribute to making those communities stronger too.
Michelin's role with Dalhousie
In light of their 50th anniversary, we are celebrating Michelin and their long-lasting, high-impact relationship with Dalhousie. From financial contributions to co-op placements and working with students on their final year Capstone Projects, Michelin recognizes the value of working with post-secondary institutions. With an emphasis on creating opportunities for students that help them develop in their field, while simultaneously creating a pool of potential future employees.
Over the past six years, Michelin has had 96 co-op job placements with Dalhousie. The Faculty of Engineering is dedicated to creating better Engineers, and Michelin shares in that sentiment by creating real-world learning placements and post-graduate jobs. Michelin is a two-time Dalhousie Co-op Employer of the Year award winner.
"This year marks 38 years of our university co-op program in Nova Scotia, which has given us the opportunity to build relationships with more than 300 post-secondary students," says Kate Brown, Recruitment Manager, Michelin North America (Canada) Inc and Dalhousie alumna (BEng'05). "No matter the discipline, our co-op students are given important and challenging projects that genuinely impact the company's performance. As a former Dalhousie co-op student, I experienced firsthand the value of the practical experience, along with the chance to observe and work with professionals in my field."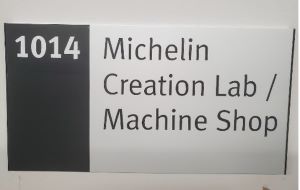 Gifts from Michelin have a significant on-campus impact including a $500,000 gift to the IDEA Project, including creating the Michelin Creation Lab, a 3,000 sq ft. state-of-the-art engineering machine shop that enables larger projects, greater precision, and program expansion. Also included are gifts that support different initiatives like Sun Life Financial Chair in Adolescent Mental Health, SuperNOVA, James R Johnston Chair in Black Canadian Studies, and Dal's 200th anniversary.
The education of world-class engineers through hands-on learning, and experiential opportunities is woven through the programming at Dalhousie. The Michelin creation lab is a piece of that experiential learning where students have access to cutting edge machinery and tools that foster innovation and complex real-world learning.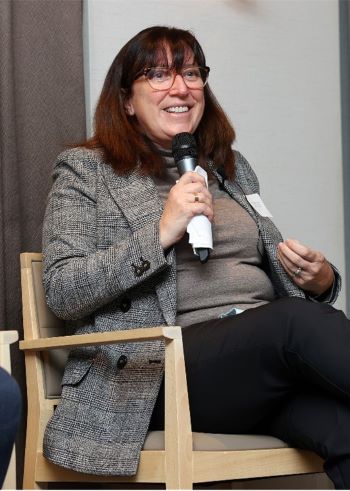 Michelin understands that an individual's passions and ambitions can evolve over time, and the company strives to provide employees the opportunity to develop in any way that their ambitions and aptitude may allow them to do so. Anne-Marie Colbert, a Mechanical Engineering alumna (BEng'89), is a great example of this: in her 32 years with the company has worked in Maintenance, Production Management, Quality and now holds the position of Director of Personnel.
"Michelin has been a great place to work," she says. "I've had the opportunity to work with wonderful people and gain interesting experiences. They offer many different paths for career progression, and you can find a wide variety of career opportunities, all within the same company."
Dalhousie values it's partnership with Michelin as the two continue to work together in the shared goal of supporting education of future engineers and positively impacting the engineering industry and community. In reflecting on Michelin's 50th year and the valued partnership between Dalhousie and Michelin, we also look to the future with motivation to move together towards advancing education and the experiences of engineers as students and as professionals.