News
»
Go to news main
Recognizing leadership: Alexandra Fenton
Posted by
Engineering Communications
on April 23, 2021 in
News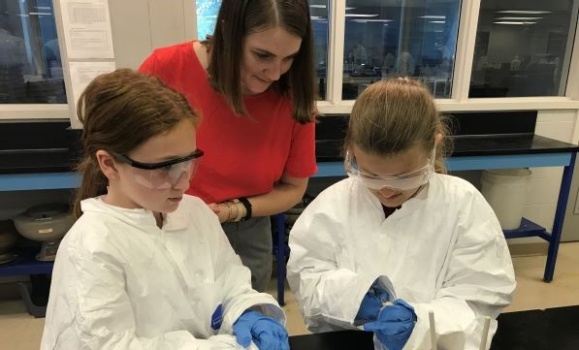 On behalf of the Faculty of Engineering, Dean John Newhook  is pleased to announce that Alexandra Fenton has been formally recognised by Actua for her leadership as Executive Director at SuperNOVA at Dalhousie University for 5 years. Alexandra's consistent leadership over her time at SuperNOVA has enabled continued success in reaching youth in various communities, while promoting equitable access to high-quality STEM education.

In 2020, SuperNOVA was the recipient of Actua's Award for Excellence, which is Actua's highest honour of the year. The award was given for SuperNOVA's "leadership role within the Actua Network and for the significant impact that SuperNOVA has on the larger STEM community". There is already cause for celebration at SuperNOVA in 2021, as they are celebrating their 25th anniversary. Established in 1996, SuperNOVA has reached tens of thousands of youth in more than 500 communities over the 25 years so far.
Tracy Ross, Actua's Director of Network Membership, says that "strong leadership, now more than ever, is critical to helping outreach programs thrive and make an impact in the communities they serve. We are grateful to have Alexandra Fenton as an integral part of the Actua network". Under Alexandra's leadership, SuperNOVA has successfully developed and delivered a variety of programs and initiatives that have benefited local communities, as well as communities across the Atlantic provinces.
Over these 5 years, SuperNOVA has developed and delivered a variety of programs and continued several successful initiatives. These include all-girls programming such as Industry, Technology, Science (ITS) For Girls and Girls Count, rural and remote outreach with a series of home learning kits, semester-long ocean programming in classrooms with Sea to School, and local projects for different regions around Nova Scotia such as Community STEPS, Take Home Tech with the Halifax Public Library and a virtual homeschool program.
Currently, SuperNOVA is preparing to launch their new program, ATLAS. This space-based camp hosted in partnership with GALAXIA Mission Systems will be for high school-aged youth who are interested in aerospace engineering, technology, and computer science. It will work towards gender parity, with a target of 50% Indigenous and Black student enrolment, through collaboration with local, youth-serving community partners to identify who will benefit most from the fully-funded opportunity.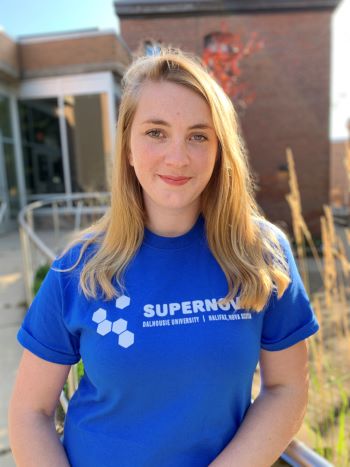 Alexandra's passion for providing youth with meaningful opportunities has found her speaking about the organization on an international level as part of the International Visitor Leadership Program, in addition to forging long-term partnerships with the Canadian Women's Foundation, the Canadian Space Agency and countless others.
Alexandra is an unwavering presence across the whole of Dalhousie University and beyond, from her dedication to the SuperNOVA team to her efforts in establishing a roundtable of youth-serving organisations at Dalhousie. Connecting with communities across the HRM, Nova Scotia and the entirety of Atlantic Canada, Alexandra continuously inspires and empowers those in her network.