News
»
Go to news main
Celebrating Student Leaders
Posted by
Engineering Communications
on July 27, 2020 in
News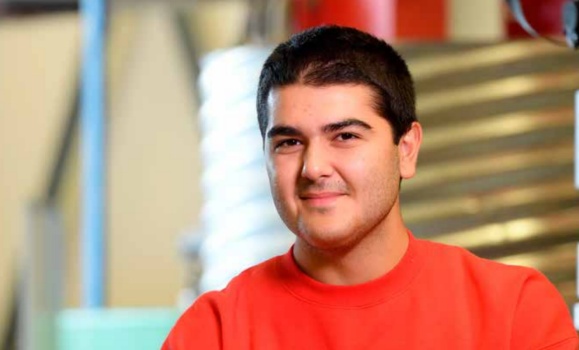 Faraj Shahrstan is a busy man. Aside from being in the final year of his Civil Engineering degree, he's also taken on a multitude of extracurricular activities on campus including past President of the Civil Engineering society, past Vice President of Communications for Dalhousie Engineering society and the founder and current President of the University's first American Concrete Institute (ACI) Student Chapter; just to name a few of his hobbies outside the classroom.
For Shahrstan, representing the Faculty of Engineering has always been just as important to him as his academic success.
"I'm very keen on wanting to bring people together. I think that's part of my personality," he says. "If people see, people will follow, and I like being able to bring everyone together for a common goal."
When it came to founding Dal's ACI Chapter, Shahrstan says it's been one of the most rewarding experiences of his university career. Launching the initiative in 2018, he says it took an entire year to build the student chapter. Since that time, he's been able to grow his team to 30 members and compete at international competitions where they've ranked in the top 5 out of 50 teams.
In recognition of Shahrstan's outstanding work, he was recently named to the Faculty of Engineering's Dean's Leadership List. The acknowledgement was introduced in the Fall of 2019 to celebrate the co-and-extra-curricular leadership initiatives of students.
"It's wonderful that the Faculty now honours the hard work and efforts of students outside the classroom," says Shahrstan. "Students are typically only recognized for their academic achievements, but for me, good grades with extracurricular initiatives is the path for a well-rounded university experience. As an engineer, I'm trying to showcase to the world who I am and what I'm able to contribute to society."
Eight students ranging from various disciplines and years of study were named to this year's Dean's Leadership List.