News
»
Go to news main
Remembering Dr. Mohamed E. El‑Hawary
Posted by
Engineering Communications
on July 30, 2019 in
News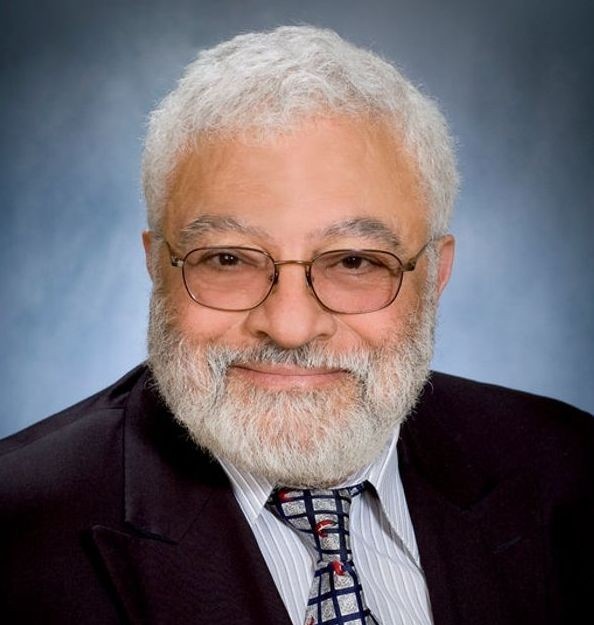 Colleagues, students and friends of the Faculty of Engineering are mourning the loss of one of our great professors.
Remembered as a man filled with passion and drive, Dr. Mohamed E. El-Hawary was humble, kind, and gentle. If you ran into him in a hallway on Sexton Campus, he'd always find time to regale you with a marvelous story.

Dr. El-Hawary passed away in the Halifax Infirmary, QEII on Friday, July 26th. He was 76.

Better known to everyone as  "Mo," Dr. El-Hawary had been a part of the Faculty of Engineering since 1981. 

A professor in the Department of Electrical and Computing Engineering, Dr. El-Hawary had a distinguished career as a Faculty member, serving as Associate Dean of Undergraduate Studies between 1995-2007, Director of International and External Relations for the Faculty between 2008-2009, and Chair of the Senate of Dalhousie University between 2001-2007.

Throughout his career, Dr. El-Hawary became an international leader for his work in electric power systems studies and the involvement of tradition/modern optimization algorithms, fuzzy systems, and artificial neural networks in engineering applications. Among his many accomplishments, Dr. El-Hawary authored over 10 textbooks and almost 200 full journal papers. He was an Institute of Electrical and Electronics Engineering (IEEE) Press Power Engineering Series Editor, and Founding Editor in Chief of the IEEE Systems Man and Cybernetics Magazine. In addition, he was also a Fellow of IEEE, EIC, CAE, and CCPE.
However, it is his wit and wisdom that many in the Faculty of Engineering will remember most. He was a man that cared. A man who knew your name no matter who you were, and a man who loved to tell stories. 

"Mo was an extremely eclectic guy. He could talk about any subject on earth. He was a philosopher and a storyteller, and he could be the most interesting man on the planet," recalls Dr. Timothy Little, Associate Dean of Engineering.

"He was a prolific story teller and almost always had us, or those listening, in stitches laughing so hard. And there was usually a lesson to be learned after that story" says Nicole Smith, Administrative Assistance in the Department of Electrical and Computing Engineering.

Always cherishing the opportunity to educate and mentor students, Dr. El-Hawary has played a significant role in the lives of many on campus, including the Dean of Engineering. 
"Mo has been an important part of the Faculty since my time as a student. I remember many working committees and conversations over the years. I especially remember his kind words and support when I became Dean last year," recalls John Newhook, Dean of the Faculty of Engineering.

"He was an important member of the Faculty during the merger in 1997 and in helping Engineering take its place within Dalhousie. He has a long list of contributions to the University, the Faculty and mostly dedication to the students and their learning."

On behalf of the Faculty of Engineering, our sincere condolences go out to the family and friends of Dr. El-Hawary.
Visitation will be held at J.A. Snow Funeral Home (339 Lacewood Dr., Halifax) between 5-8 p.m. on Thursday, August 1st. A service will be held in J.A. Snow Funeral Home at 10 a.m. on Friday, August 2nd.

In lieu of flowers, donations may be made to Juvenile Diabetes Research Foundation (JDRF). Online condolences may be made at: www.jasnowfuneralhome.com


You can read more about Dr. El-Hawary in this obituary published in the Chronicle Herald.