News
»
Go to news main
WOMEN IN STEM PANEL AND NETWORKING
Posted by
Engineering Communications
on October 17, 2017 in
Events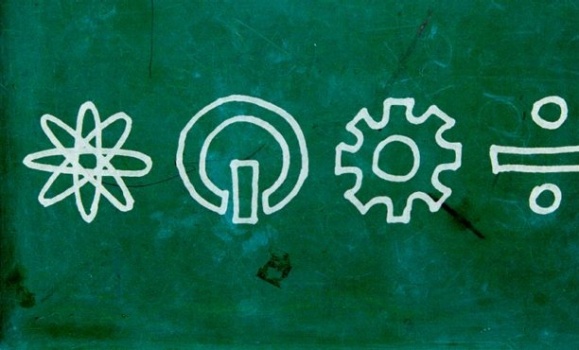 Time & Location
6 - 8 p.m.

Eliot & Vine
2305 Clifton St.
Halifax, N.S.
Event Details
Women are still underrepresented in a range of Science, Technology, Engineering and Math (STEM) related fields. What support is available for females working in these areas? What tips for success do our female alumni want to share?
Join us for a panel discussion and casual networking, which will bring female alumni and current students together to inspire success and support for women in traditionally male dominated fields.
A complimentary welcome drink and appetizers will be available.
Confirmed panelists for the event are all Dalhousie alumni from the Faculties of Science, Computer Science and Engineering:
Jessica Vandorpe (BSc'10), Senior Actuarial Consultant at Morneau Sheppel:
Jessica graduated from Dalhousie in 2010 with a BSc. in Mathematics and Statistics and a Certificate in Actuarial and Financial Mathematics. During her time at Dalhousie she found herself in her first leadership role as president of the mathematics and statistics student society. On graduation Jessica was hired by Morneau Shepell, an actuarial consulting firm, into an entry level position in their retirement solutions division. Seven years into her career she is now a Senior Actuarial Consultant and leads a team of mid-level and junior staff. Being very interested in the challenges women face in historically male dominated industries, she recently helped launch an initiative for staff at Morneau Shepell to help women overcome barriers to their career growth through group discussion, education and awareness.


Sage Franch (BCSc'16), Founder of the Trendy Techie and Technical Evangelist for Microsoft:
Sage Franch is a Technical Evangelist at Microsoft specializing in cognitive computing, artificial intelligence, and mixed reality. Prior to this role, Sage was an educator at Microsoft Learning, where she created technical training MOOCs for Windows 10 UWP app development. A recent alumna, she completed the last year of her degree at Dal while working remotely for Microsoft, and graduated from Dalhousie University in Fall 2016 with a Bachelor of Computer Science. Known internationally as "the Trendy Techie," Sage has been recognized for her work with diversity and inclusion in technical fields and STEM education. 


Zita Dove (BSc'95, BEng'00), Project and Program Manager at Defence Construction Canada:
Zita Dove completed a Bachelor of Science in Chemistry at Dalhousie University, graduating in 1995, before deciding to go back to pursue her engineering degree.  She graduated from Dalhousie University's Industrial Engineering (IE) program in 2000 and from there, spent the first six years of her career working for Canadian Tire Corporation at their head office in Toronto, in their supply chain division. Zita now resides in Dartmouth, NS, with her daughter Ava and son Max. She has worked with Defence Construction Canada (DCC) since 2008. In her years at DCC, she has been in the Project and Program Management service line, where she has specialized in the development of major capital projects for the Department of National Defence. In her spare time, Zita shares her passion for living your very best life possible by running an online health and fitness coaching business, where she works with women all across North America.  She puts her IE skills in time management and process organization to use on a daily basis managing her hectic schedule.


Leanne Lucas (BSc'10, MSc'13), Immunovaccine Inc.:
Leanne was the first African Nova Scotian to receive a graduate degree from the Department of Physics and Atmospheric Sciences at Dalhousie, when she completed her Master of Science degree in 2013. She previously completed a Bachelor of Science, Honours Co-op in Chemistry at Dalhousie in 2010. Leanne works at Immunovaccine Inc., a clinical stage immuno-oncology company dedicated to making immunotherapies more effective, more broadly applicable, and more widely available to people facing cancer and other serious diseases. She synthesizes vaccines to target cancers and other diseases, and helps to create new vaccine formulations.
Register
Please register online in advance. This event is free to attend.
If you have any questions, please contact:
Rebecca Rawcliffe
Alumni and Communications Officer, Faculty of Computer Science
R.Rawcliffe@dal.ca | 902.494.3446
Theresa-Anne Salah
Alumni and Communications Officer, Faculty of Engineering
Theresa.Salah@Dal.Ca | 902.494.3158
Jocelyn Adams
Alumni and Donor Relations Officer, Faculty of Science
jocelyn.adams@dal.ca | 902.483.7343
Image: Flickr/Colleen Simon (Creative Commons)