News
»
Go to news main
In Memoriam: Clair Callaghan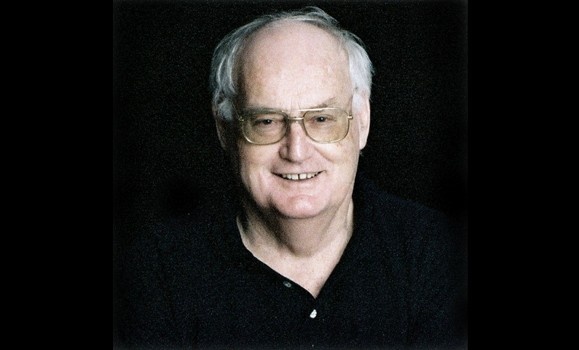 J. Clair Callaghan, past president of the Technical University of Nova Scotia (TUNS), passed away peacefully at his Halifax home on Thursday, September 26. He was 80 years old.

Dr. Callaghan was president of TUNS from 1977 until 1988. (TUNS merged with Dalhousie in 1997, bringing with it the Faculties of Engineering and Architecture & Planning, as well as a merged Faculty of Computer Science.) It was during this time that the university adopted the "TUNS" name, a success that followed years of lobbying government for the change to avoid confusion with other institutions and end the institution's inappropriate identity as a "college."

During Dr. Callaghan's tenure, TUNS' enrolment grew significantly, as did its reputation as a major research centre in the region. Course offerings expanded as well, including the first Computer Science program as part of the TUNS curriculum.

"He was a very good lecturer," says recalls alum Lyle Bryson, who studied with Dr. Callaghan in the 1960s and then worked with him again on fundraising efforts for the university in the 1980s, when Bryson was VP and general manager of Boeing in Winnipeg.

"He was a pretty easy guy, open to others' opinions, but if he didn't agree he'd let you know as well. He was a pretty straightforward guy."

Dr. Callaghan, born in Ebbsfleet, P.E.I., was President of Clairtel NF Ltd at the time of his death. He held a Bachelor of Engineering (honors) from Nova Scotia Technical College, a Master of Science from MIT, and honorary doctorates from University of PEI, Concordia University and Dalhousie University. His career spanned a variety of positions including head of the Engineering Department at Saint Dunstan's University; teaching assistant at MIT; assistant professor at Nova Scotia Technical College (TUNS' previous name); associate/full professor at Sir George Williams University (SGWU); dean, Faculty of Engineering and Computer Science, SGWU; dean, Faculty of Engineering and Computer Science, Concordia University; and president, Technical University of Nova Scotia.

He presented and published a considerable number of papers at conferences and for peer-reviewed journals. He held patents for the Haul-Down system (Bear-trap) used in the Canadian Navy and elsewhere. As a full time consultant, his projects included research centers in Ontario; re-utilization of the Summerside military airport facilities, the MBA program at the University of Prince Edward Island, and development projects for CIDA in West Africa. He served on many committees including those related to Maritime Provinces Higher Education Committee, CBC, National Science Library, Nova Scotia Research Council, and the Nova Scotia Tidal Power Board.

Dr. Callaghan is survived by his children: Kevin (Marie Hammond) Sackville, NB; Mary Jane (Johnny Flynn) Gowan Brae, PE; Jeff (Janet) Truro, NS; special and long time friend Ann Kyle; grandchildren: Amanda, Ellen, Thomas, Sarah, Anastasia, Hardy, Shea Lynn, Harrison, Catherine; wife Dr. Carol Lavallee. Also survived by brothers: Desmond (Lennie) Summerside, PE, Walter (Audrey) Ebbsfleet, PE, sisters Mary Kinsella, Chateauguay, PQ, Ruth Logan, Middlesex, NJ, USA, Alice Gazeley (Ray), Kingston, ON, Dr. Eva Waller Kingston, ON, Ann Barwise (Sherrill) Springfield West, PE, and many nieces and nephews. He was predeceased by his wife Ellen Mullally; infant brother Lorne; sister-in-law Jean Roberts; brothers-in-law Bruce Kinsella, Walter Logan, and Ted Waller.