Kevin
Plucknett
Professor, Killam Research Chair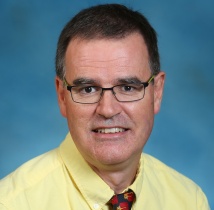 Email:
Kevin.Plucknett@dal.ca
Phone:
902-494-3297
Fax:
n/a
Mailing Address:
1360 Barrington St, PO BOX 15000
Sexton Campus; Dean's Office
Halifax, NS B3H 4R2

Research Topics:
Coatings
Powder metallurgy
Tribology
Advanced structural and functional ceramics
Composites (including fibre-reinforced)
Inorganic foams and porous materials
Materials processing
Mechanical behaviour
Electron microscopy
Oxidation and corrosion
Biopolymers
Education:
BSc (Hons) Physics    University of Warwick
PhD Physics                University of Warwick
Research Interests:
My research interests cover a broad range of areas relating to advanced engineering materials.  In particular, within my research group we emphasise the inter-relationships between processing, microstructure and properties. Our current grant and contract funded research projects include high performance ceramic-metal composites and coatings, powder metallurgical processing of titanium alloys, boride-based coatings on titanium and iron alloys, ceramic and carbon foams, and porous materials.  This work invariably has an industrial focus, and I have spent much of my research career in industry, prior to joining Dalhousie University in 2004.

OFFICE HOURS AND LOCATION
By appointment, F310, Sexton Campus