Alexander
Treiger
Associate Professor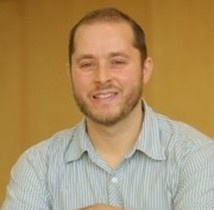 Email:
atreiger@dal.ca
Phone:
902-494-3493
Mailing Address:
Marion McCain Building, Room 2183

Research Topics:
Christian literature in Arabic
Classical sufism
Medieval Arabic philosophy
Education
BA, MA (Jerusalem)
PhD (Yale)
Biography
I was raised in St Petersburg, Russia and began my university career in Jerusalem. There I completed a BA in Arabic and Islamic Studies and an MA in Comparative Religion. My Master's thesis offered an analysis of the medieval translation of Dionysius the Areopagite's Mystical Theology into Arabic.

I received my PhD in Arabic and Islamic Studies from Yale University. In my dissertation I explore the concept of 'divine disclosure' (human knowledge about God) in the writings of the influential Muslim theologian Abu Hamid al-Ghazali. I have taught Arabic and Syriac at Yale and History of Christian Thought at Southern Connecticut State University.
Research interests
My current research involves work on early and classical Sufism, medieval Arabic philosophy, Christian asceticism and mysticism in the Syriac churches, and Christian literature in Arabic. I am interested in the history of transmission of philosophical, theological, ascetic, and mystical ideas from Late Antiquity to early Islam.
Teaches
RELS 1002 Judaism, Christianity and Islam: The Abrahamic Religions; RELS 2001 Judaism; RELS 2003 Islam; RELS 3000 Topics in Religious Studies; 3009 Christianity in the Lands of Islam; RELS 3015 Sufism; RELS 4010 Al-Ghazali; RELS 4018 Christian Theology in Islamic Lands: John of Damascus.