News
Annual Christmas dinner at the Dahns 2022
Happy Holidays from the Dahn-Metzger-Yang Group!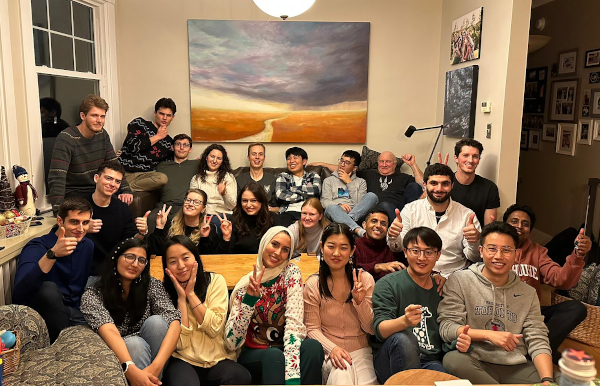 January 2021
Dalhousie University's Physics department has welcomed two new advanced battery researchers as part of an expanding research program with Tesla.  Dr. Metzger comes from Bosch and has past experience with BASF and BMW while studying at Technical University of Munich.  Dr. Yang was an assistant research scientist in the Department of Biomolecular Engineering at the University of Maryland focusing on aqueous-ion batteries.  They join under Dr. Dahn's sage wisdom and are looking forward to contributing to the advancement of batteries and help in the fight against GHGs by reducing reliance on fossil fuels.
A full article on Michael Metzger and Chongyin Yang can be found on Dalhousie News.
Research Featured by the Electrochemical Society!
March 6, 2019
Rollover failure is a major concern for lithium-ion cell producers around the world. Cells that seem healthy can sometimes fail abruptly with little or no warning. The Dahn Lab is performing comprehensive studies to understand why rollover failures occur and how to predict their onset.
The editorial board of the Journal of the Electrochemical Society has featured our most recent findings as an Editors' Choice in the latest issue - click here to read the full open access article!
'Leading the Charge' Toward Cobalt-Free Lithium-ion Cells
February 6, 2019
Nickel-rich positive electrodes have become a staple for electric vehicle and grid storage lithium-ion cells, yet their continued reliance on cobalt poses significant environmental, financial, and humanitarian concerns.
In a recent publication, the Dahn Lab asks "Is Cobalt Needed in Ni-Rich Positive Electrode Materials for Lithium Ion Batteries?"
Dahn Lab Operates 'Under Pressure', Publishes in Joule!
January 4, 2019
Doctoral candidate Alex Louli and recent Ph.D. graduate Leah Ellis demonstrate a new method using operando pressure measurements to measure SEI growth and to rank silicon-containing lithium-ion cells.
Check out the full article here.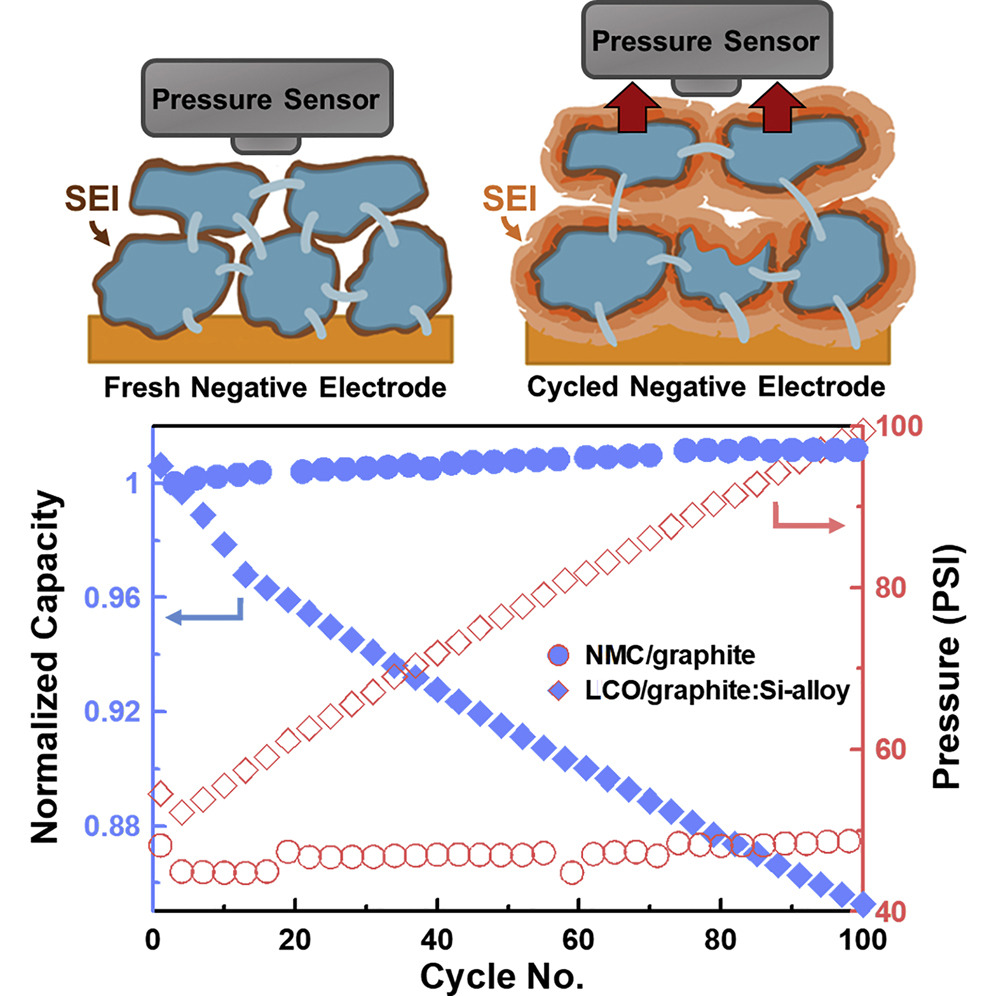 Award Winners!
A huge congratulations to Lin Ma and Leah Ellis for being presented with the following awards!

Lin Ma: George Cooper Killam Graduate Award, ECS Battery Division Graduate Student Research Award
Leah Ellis: ECS Canadian Section Student Award

Congrats Lin and Leah!
Recent Graduates!
Congratulations to our recently defended graduate students of Summer 2017!
Dr. Kathlyne Nelson: PhD in Physics
Dr. Timothy Crowtz: PhD Engineering
Dr. Deijun Xiong: PhD Chemistry
Aaron Liu: MSc Chemistry
Alex Louli: MSc Physics
We all wish you the best as you move forward on to different careers, degrees, and life adventures!
Jeff Dahn is awarded the Herzberg Gold Medal!
Congratulations to Jeff for receiving the Gerhard Herzberg Canada Gold Medal for Science and Engineering, the top scientific award in Canada! From all of us in the group: Thank you for all your hard work and dedication. You are an inspiration to us all and you deserve it!
Click here to listen to the CBC broadcast of "Quirks and Quarks" featuring Jeff's acheivement. 
See below for a picture of Jeff with other award recipients and Prime Minister Justin Trudeau after the award ceremony.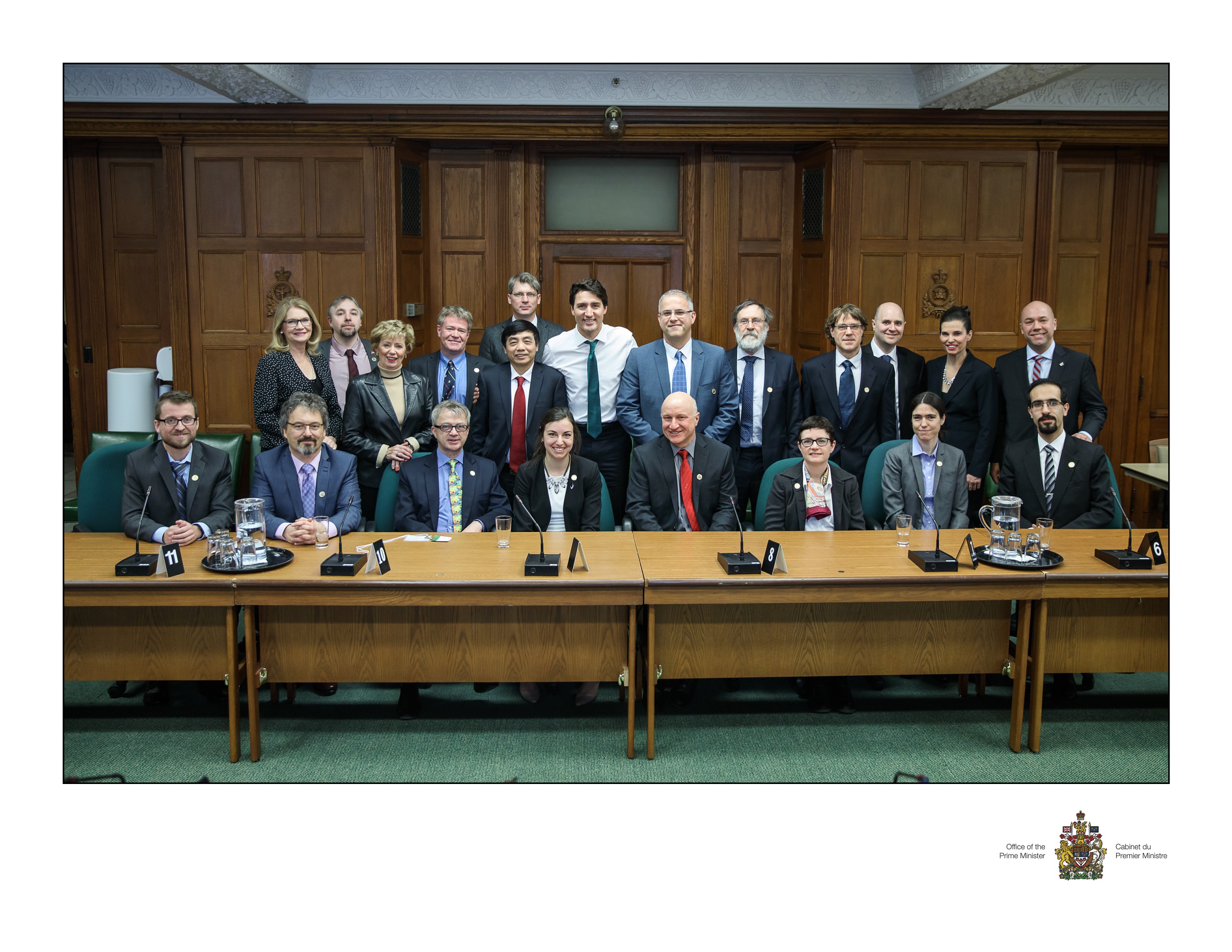 Kathlyne Nelson Representing Women in Physics
PhD candidate Kathlyne Nelson is featured below in a poster by the Women in Science and Engineering (WISE) program. Keep on inspiring, Kathlyne!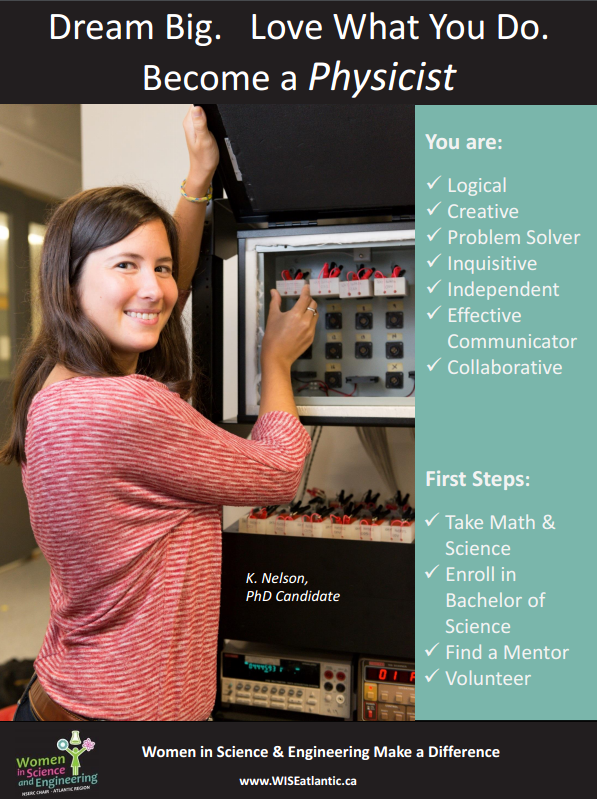 Dahn Lab Begins 5-year Tesla Partnership
June 8, 2016
NSERC, Dalhousie University and Tesla Motors have established the NSERC/Tesla Canada Industrial Research Chair that Jeff Dahn will hold from June 8, 2016 to June 7, 2021. It is possible that the Chair will be renewed in 2021. The goals of the Chair are to develop lithium ion batteries with longer lifetime, higher energy density and lower cost. As Dahn says, "Our goal is to do something useful, not publish papers in Nature and similar journals".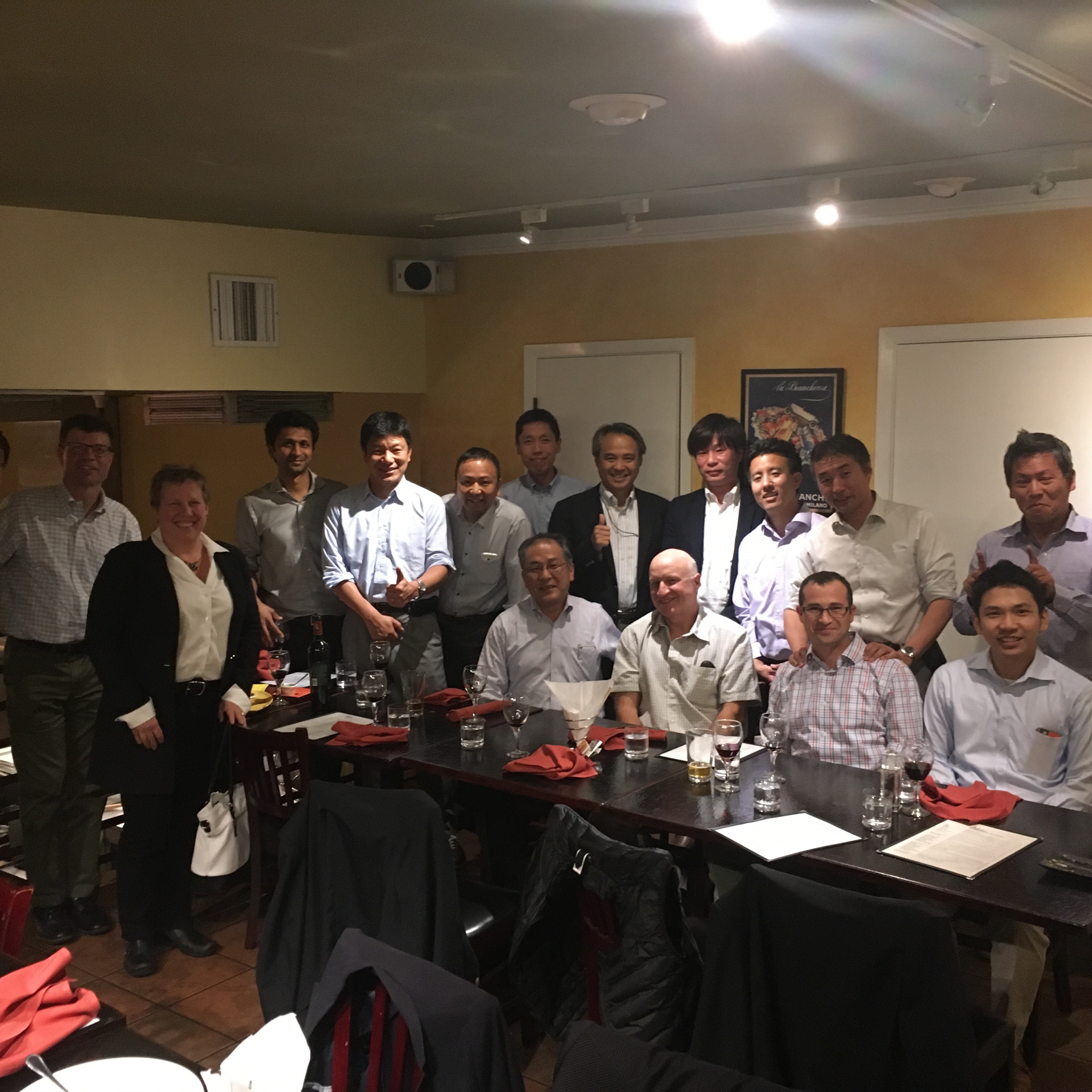 Above: Dinner at the first Tesla/Dahn Lab progress meeting, August 22, 2016
Governor General's Innovation Award
Jeff Dahn was awarded one of the six inaugural Governor General's Innovation Awards!
On May 19, 2016, Jeff Dahn travelled to Ottawa and received a Governor General's Innovation Award from David Johnston, the Governor General of Canada. This award recognized Dahn's innovations in developing advanced diagnostic methods to rank lithium ion battery lifetime (high precision coulometry, battery microcalorimetry, automated storage, etc.) in short term experiments. 
Congratulations Jeff!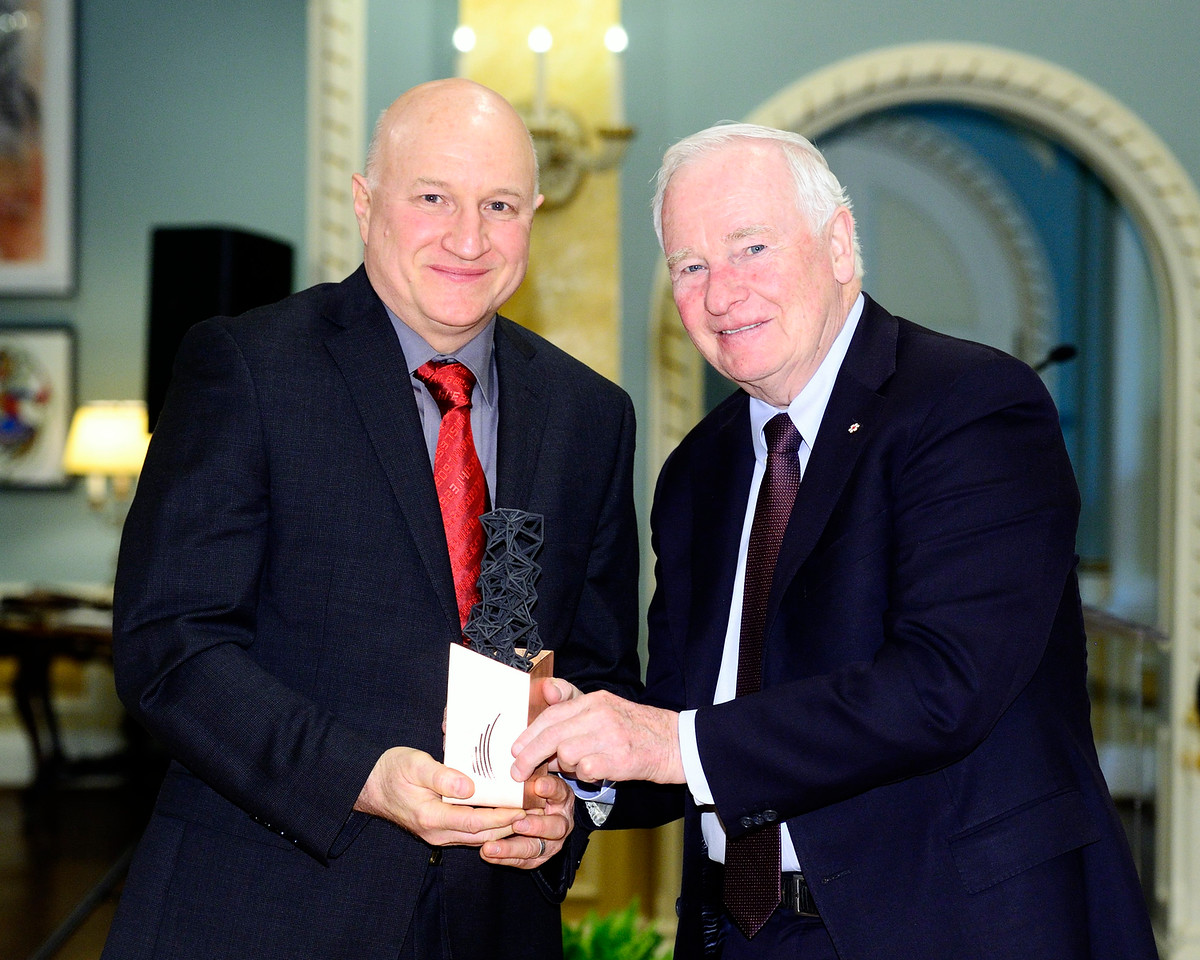 Tesla Motors visits Dalhousie
On June 16, 2015, Dalhousie University and Tesla Motors announced that the Dahn group will switch industrial partners from 3M Canada to Tesla in June of 2016. The arrangement with Tesla will be exclusive and the substantial 5-year funding package will allow the lab to operate at approximately the same scale as at present. The focus of the partnership will be to help create Li-ion cells with longer lifetime (in decades), lower cost and higher energy density destined for use in Tesla products. The links below give some media reaction to this announcement: