Our Culture
This is a large, well-funded lab with about 20 graduate students, post-docs and staff. This lab had strong links with 3M and 3M Canada Company, Medtronic Corp. and Umicore. Our current exclusive industrial partner is Tesla Motors/Energy. 
Students have access to a wide variety of state-of-the-art equipment (see facilities) and learn to master many techniques during their stay.
This lab is very informal and friendly with lab activities taking place every month or so. Lots of students are active at racquet sports, workouts, hiking, biking, soccer, basketball, and softball. Trips to cheer on the Halifax Mooseheads are common. Family and friends are always welcome to join in the fun.
Wood Splitting - Summer 2017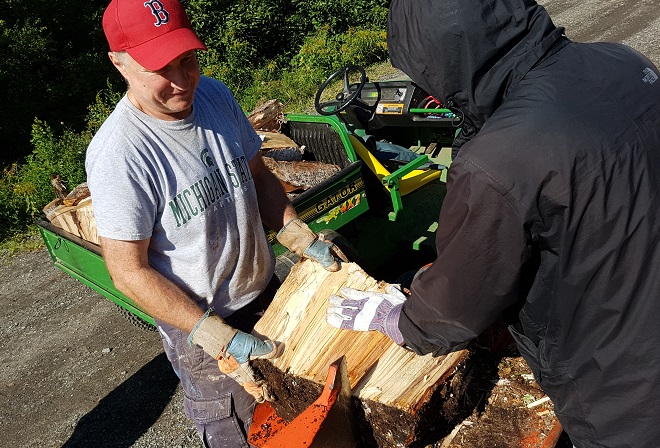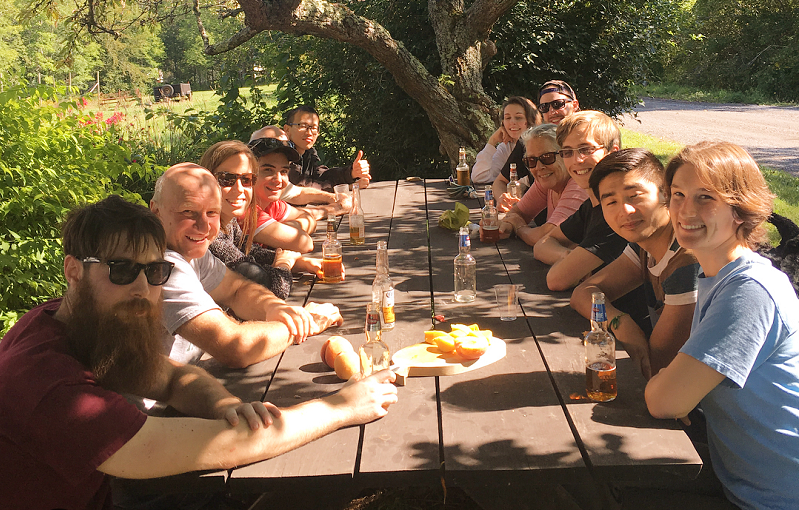 Basketball - Summer 2017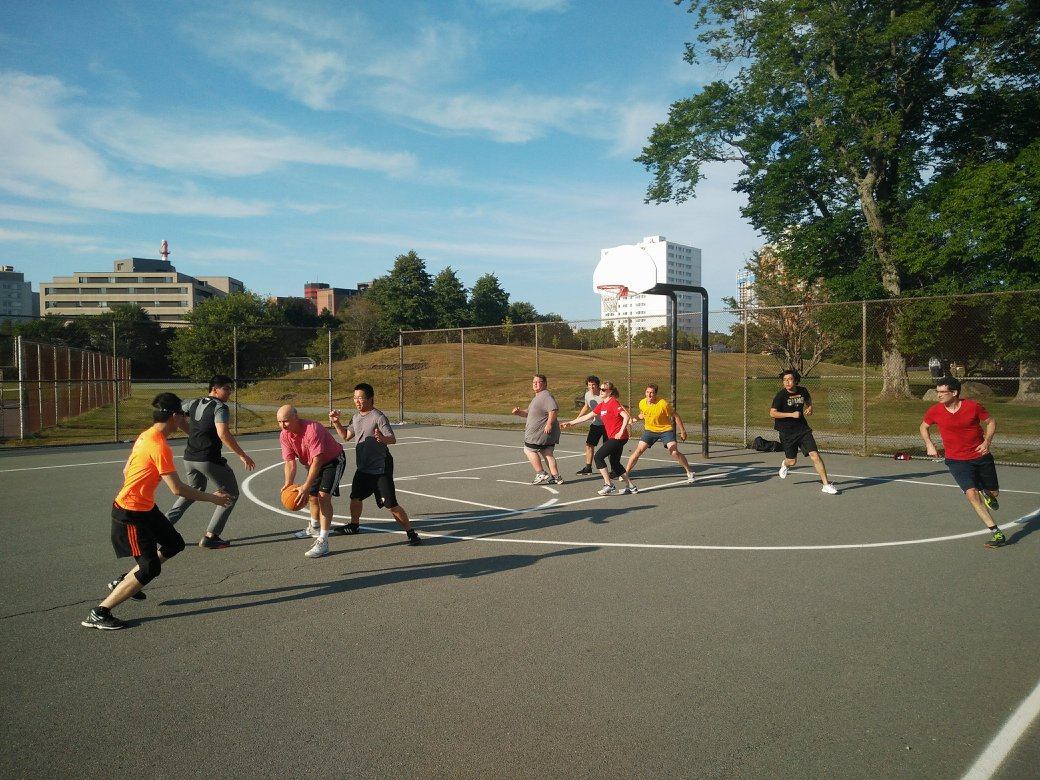 Basketball - Summer 2015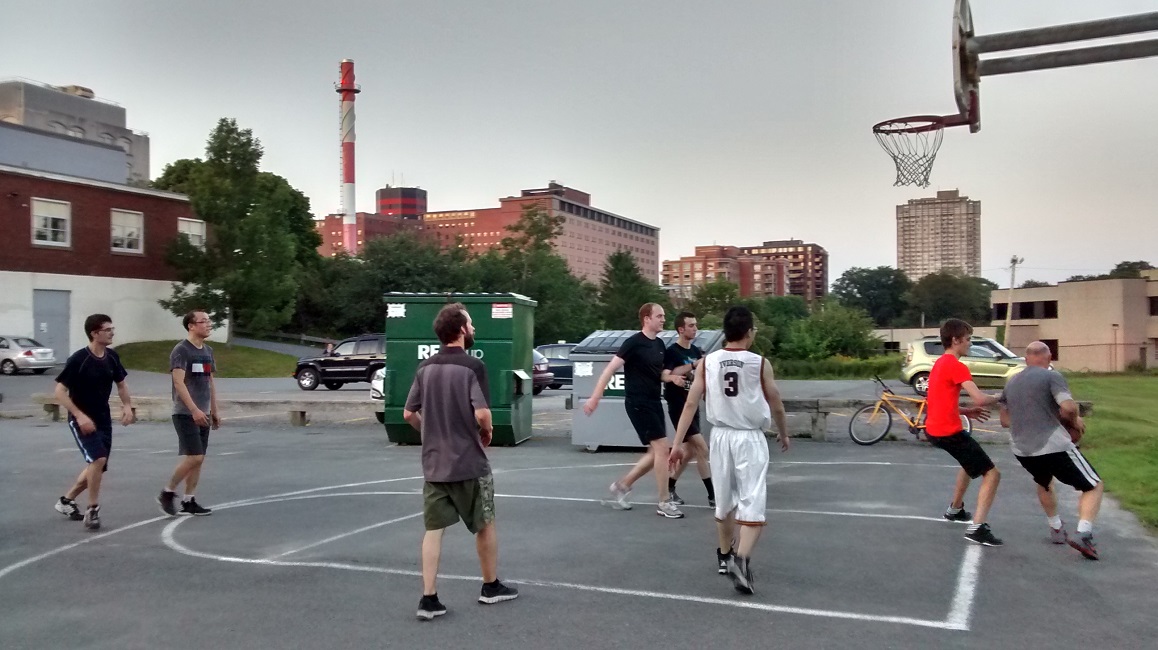 Skating on the Oval - Winter 2015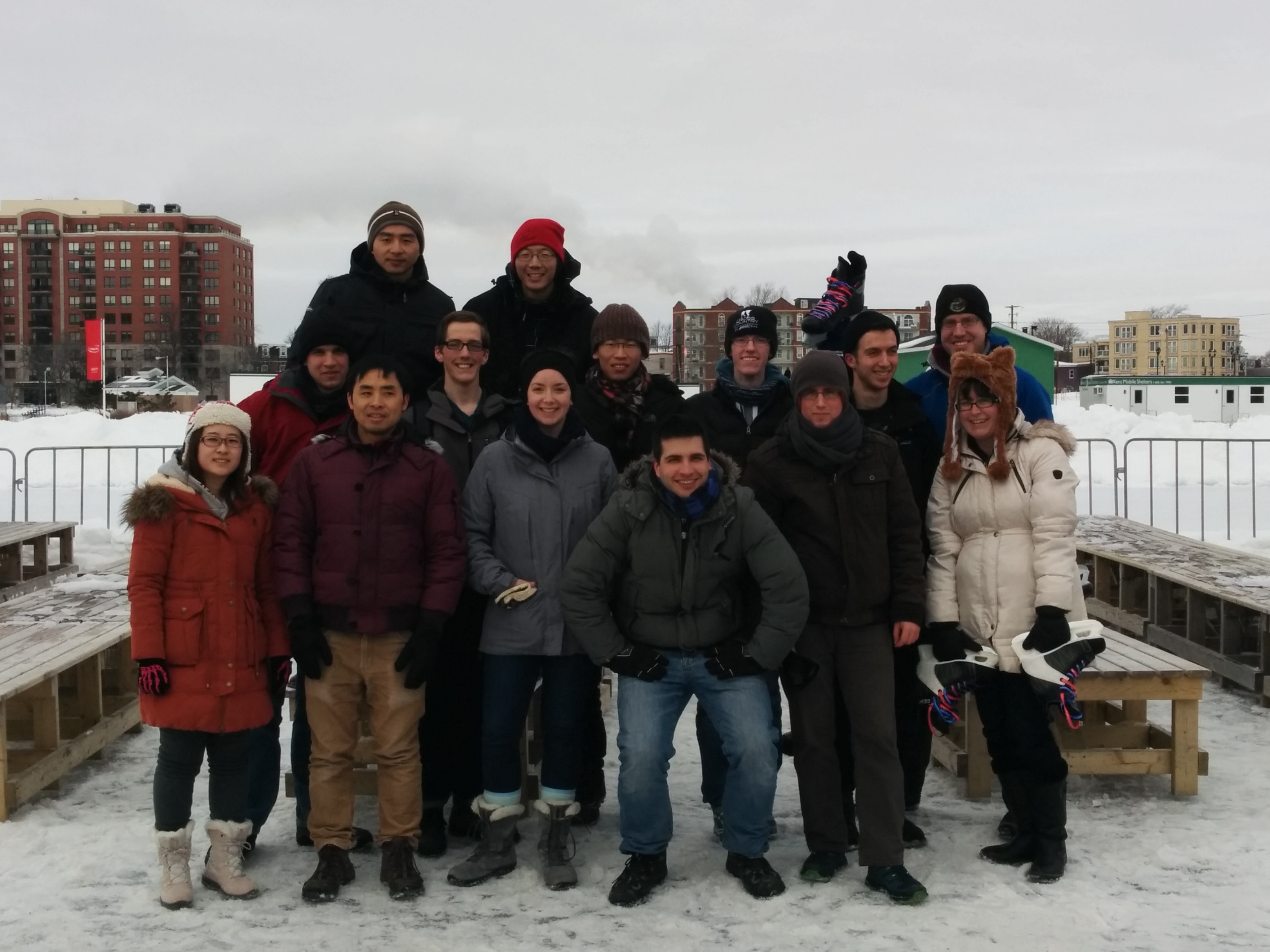 Kartbahn Summer 2013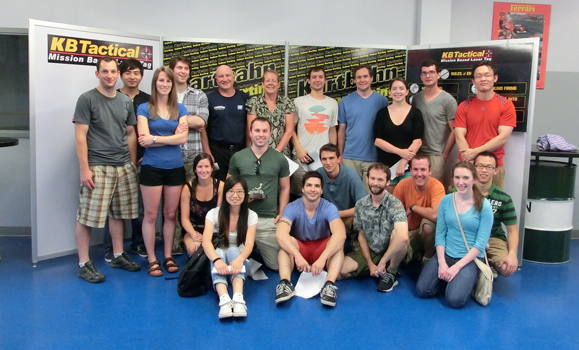 Even though everyone tried hard to beat the 'old man', he still came in second. Congratulations to Colby who won the trophy!

Curling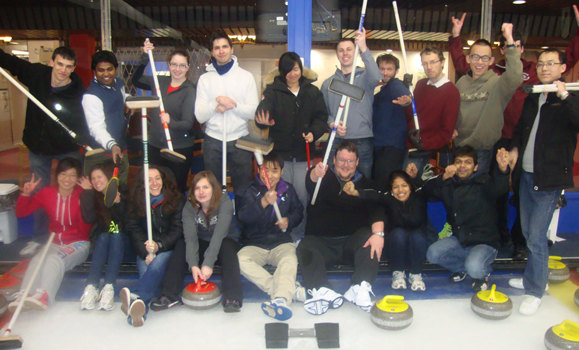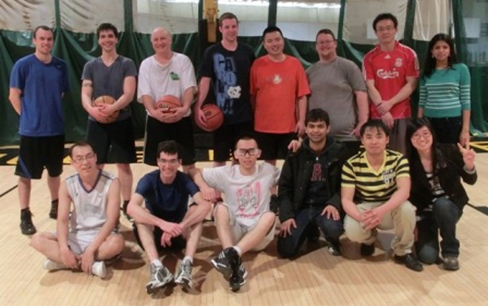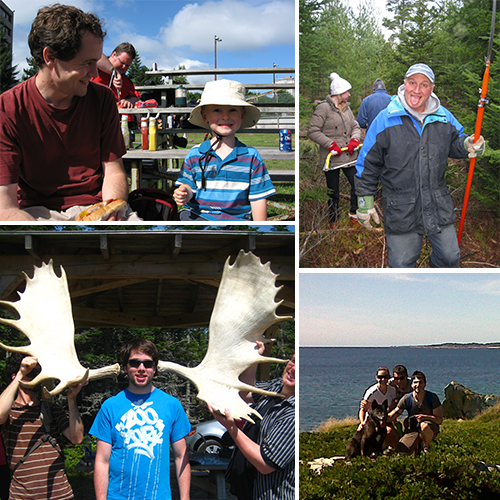 Outdoor fun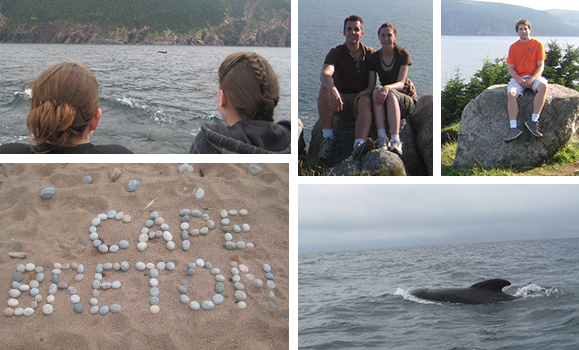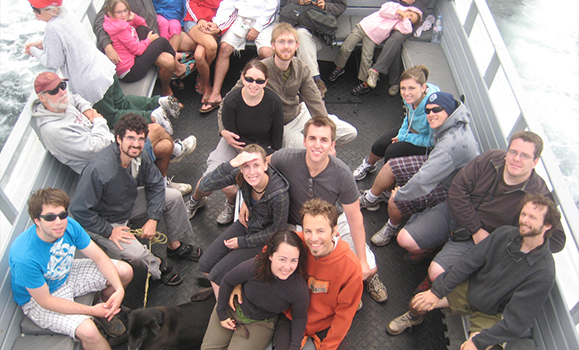 Cape Breton 2011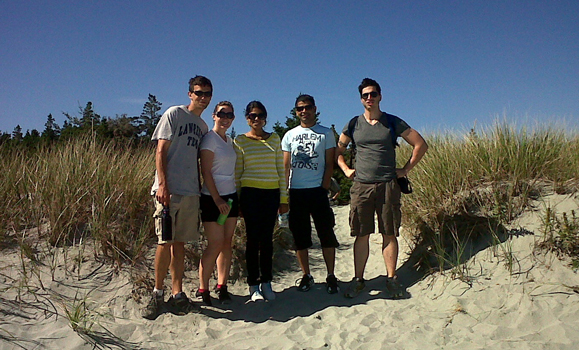 Annual Camping Trip 2012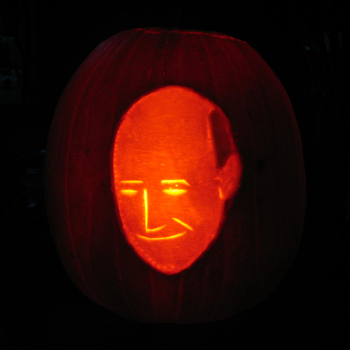 Spooky replica of Jeff's visage