Endowments
Dalhousie University has been the grateful recipient of generous endowment gifts that provide perpetual program funding for student financial aid, academic appointments, research, and library support.  These endowment resources have a two-fold mission that fosters an environment of academic excellence where superior teaching, learning and research can be pursued and secondly that enables the University to achieve an enhanced level of financial strength and independence in its operations over the long run.
To meet this responsibility, the management of the endowment funds are guided by the following objectives:
balance present spending needs with expected futures requirements;
protect the purchasing power of the capital base of endowments while achieving stability in year-to year spending; and
attain real increases in spending through capital appreciation from new gifts, capital investment gains, and the capitalization of investment earnings.
Endowment Assets:
As of March 31, 2020, the Fund was at $607.7 million dollars.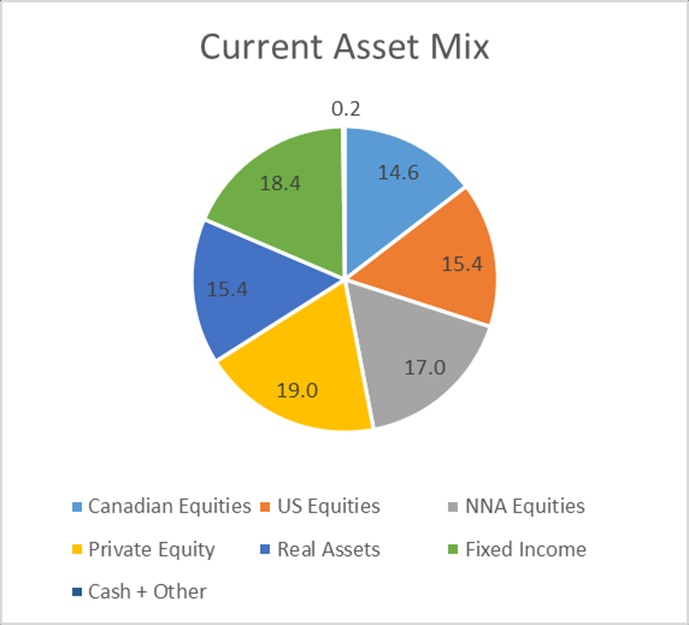 Endowment Fund Annualized Returns as at March 31, 2020
| | | | | | | | |
| --- | --- | --- | --- | --- | --- | --- | --- |
|     | 1yr   | 2yr   | 3yr   | 4yr   | 5yr   | 10yr   | 15yr   |
| Actual | (2.59) | 2.52 | 4.13 | 6.30 | 5.05 | 8.39 | 6.71 |
| Benchmark | (2.11) | 2.71 | 4.09 | 6.28 | 4.90 | 7.42 | 6.34 |
| Funding Requirement | 5.69 | 6.18 | 6.47 | 6.43 | 6.35 | 6.66 | 6.77 |