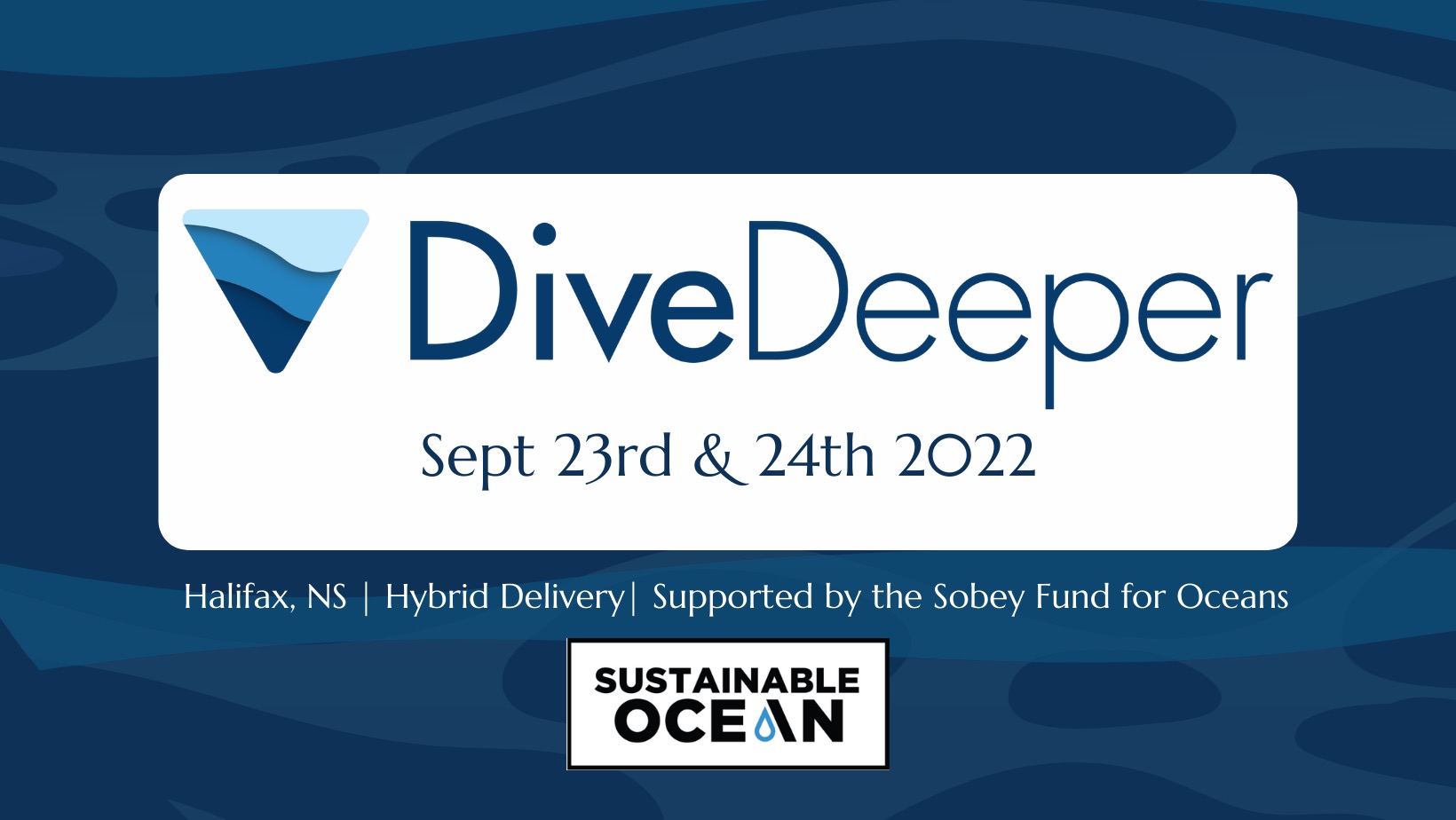 Sustainable Ocean Conference 2022
The Sustainable Ocean Conference is a free public event that brings together a wide audience. The goal is to promote opportunities for collaboration to address the range of issues affecting our ocean. The conference is supported by the Sobey Fund for Oceans and is organized annually by the students of the Marine Affairs Program at Dalhousie University. It is the only student-led conference of its kind in Atlantic Canada and is being held for the 11th consecutive year.
The theme of our conference this year is Dive Deeper and will explore complex topics of ocean conservation and sustainability, by navigating below the surface of current marine issues. This conference will achieve diversity through depth by showcasing the research and interdisciplinary talents of the 2021-2022 MMM cohort. We will dive deeper into the work of others in the local, national, and international community.
The Sustainable Ocean Conference 2022 will take place in person and online on Friday, September 23rd and Saturday September 24th, 2022. Registration for the Sustainable Ocean Conference is now open! This conference will take place virtually and in-person in the McInnes Room on the second floor of the Dalhousie Student Union Building at 6136 University Avenue. Sustainable Ocean 2022 will include a panel discussion, inspiring keynote speakers, and student oral and poster presentations.
Stay up to date on conference details and activities through our conference website: https://www.sustoceans.com.
The organizers of the 2022 Sustainable Ocean Conference acknowledge that we are in Mi'kma'ki, the ancestral and unceded territory of the Mi'kmaq People.