Past Interns
2017
Joana Costa, Master of Marine Management candidate
WWF-Canada Research Intern: Community benefits from coastal marine protected areas in Canada
Canada is c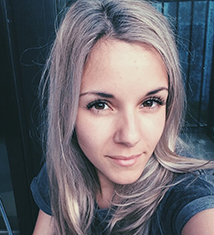 ommitted to protecting 10% of its ocean and coastal spaces by 2020. Currently, only around 1% of Canada's oceans are contained within marine protected areas (MPAs), with the majority of protection occurring offshore and far from communities. Coastal areas are also in need of protection, as they often contain sensitive spaces and species. Creating coastal MPAs could have benefits for the communities adjacent to them, and bring awareness to the need for more marine protection in general. However, the creation of new MPAs can cause concern in communities and user groups about potential loss of income or restrictions from using the area in question. Demonstrating that MPAs can have economic and social benefits can help alleviate concerns among stakeholders, and help gain support for designation. Joana's research will focus on potential community benefits for coastal MPAs in the Canadian context. Furthermore, she will conduct stakeholder engagement in coastal communities to identify perceptions of MPAs. The reported results at the end of her internship will help WWF-Canada further their commitment towards implementing high standard, community supported MPAs.
Kent Noonan – Master of Resource and Environmental Management candidate
WWF-Canada Research Intern: Offshore wind development in Canada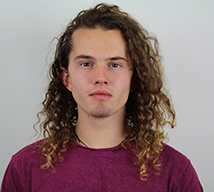 Marine renewable energy development is an emerging industry worldwide, with new renewable energy sources needed to help reduce fossil fuel use. With over a two-decade history of development in Europe, offshore wind has yet to become a reality in Canada. Kent's internship will involve conducting a scoping study to better understand the offshore wind industry worldwide, with a specific focus on the potential environmental and social impacts of developing this type of technology. He'll then research the state of play in Canada, exploring past and currently proposed projects, the regulatory system for permitting these type of operations, and opportunities of and barriers to development. Kent's internship report will lead to the development of recommendations to best further offshore wind development in Canada.
Stephanie Taylor – Master of Resource and Environmental Management Candidate
WWF-Canada Research Intern: Alternative lobster bait in Atlantic Canada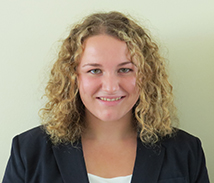 WWF-Canada released a report on Canada's forage fisheries, Food for All, that assessed 27 Canadian fisheries for forage fish, including capelin, mackerel and both Atlantic and Pacific herring. The report stressed the need to look more closely at these species, which play a critical role in maintaining populations of other commercial and non-commercial species in Canada. Both Atlantic herring and mackerel are used as traditional bait in lobster fisheries. Due to the decline of local populations of herring and mackerel, these MSC certified fisheries are required to provide evidence that they are not hindering the recovery and rebuilding of the Canadian mackerel stock. Information is scattered in a few publications; therefore, a comprehensive understanding of practices, uses, market drivers and bait options is needed to determine the vulnerability of lobster fisheries and fishing communities in Atlantic Canada and how they are able to adapt. Stephanie's internship will examine the issues and specific characteristics of alternative bait for the lobster fisheries in Atlantic Canada. Her work will consist of desk-top research, discussions with relevant partners, and potential site visits. Stephanie's internship will involve: (i) compiling data on current and feasible alternative baits, (ii) outlining license regulations around bait and bycatch (including the use/practices of these bycaught species as bait), (iii) surveying stakeholders in the bait industry to help obtain an understanding of current practices, and (iv) providing recommendations. Stephanie's internship will support WWF's Forage Fish Campaign on finding alternative bait for the lobster fisheries in Atlantic Canada. Her analysis of survey results and existing information will be integral to an industry workshop on bait in late 2017
2016
Jordan Gardiner – Master of Marine Management
"The fact that we know more about space than the marine world astounds me. Without marine conservation, we accept the fact that we may never fully understand the marine world and could lose out on a whole array of uses. Marine conservation helps sustain the current uses of the oceans and allow for future exploration and understanding of them."  
Jordan's research helped launched the WWF-Canada Forage Fish Campaign, a conservation project aimed at conserving small but abundant fish that play a crucial role in marine food chains. Jordan studied the market and trade of forage fish in Canada by reviewing industry and science publications, interviewing Department of Fisheries and Oceans (DFO) managers, understanding fishing license conditions and speaking with other stakeholders.
This research uncovered the commercial market value of different species of forage fish, confirmed existing knowledge about the markets and identified certain gaps in information, such as how much forage fish is being caught and sold and where the products end up. These findings revealed a lack of  transparency on the use of forage fish in bait fisheries with little to no monitoring of catch by fisheries, as well as privacy issues when dealing with buyers and retailers. However, working with DFO and other stakeholders helped WWF-Canada build relationships with key players that are needed to engage, and increase awareness, about the importance of these fish species.  
Kareina D'Souza - Master of Resource and Environmental Management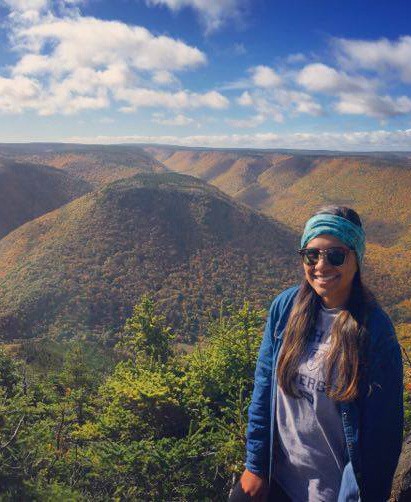 "I have always been drawn to the ocean and I think we tend to forget how vital it is to our survival. Marine conservation helps connect us to the ocean, and protect one of our most valuable resources."
Kareina's research with the WWF Canada Oceans team in 2016 built upon Sarah Saunders's research from three years ago studying the effectiveness of marine protection in Canada. Specifically, Kareina reviewed the International Union for Conservation of Nature's (IUCN) standards for MPAs, which are considered the gold standard for effective protection of species and ecosystems by the global conservation community. She then scored the protection standards of eight existing Canadian MPAs and four National Marine Conservation Areas (NMCAs) against the IUCN criteria.
Kareina's results showed that none of the protected areas designated and managed by the DFO and Parks Canada neither met or came close to the IUCN standard. The most significant factor in these protected areas failing to meet the IUCN standard was inefficient or a complete lack of monitoring. Without robust management, monitoring efforts and target plans, the effectiveness of protection in helping species and ecosystems thrive cannot be determined.
Kareina developed a set of recommendations based on the IUCN's four pillars of performance of protected areas—design, governance, management and independent review—to help improve the conservation benefits of Canada's marine protected areas. These recommendations will help WWF-Canada support the federal government's effort to increase marine protection by presenting the research throughout the marine protected area network planning processes. Sharing the report with park managers, NGOs and other interested stakeholders will help them better understand the WWF-Canada position. 

2015
Stephanie Maasik – Master of Resource and Environmental Management
WWF-Canada Research Intern: Bycatch Solutions for at Risk Marine Species in Canada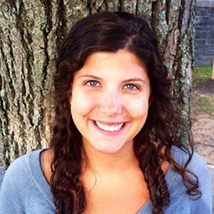 One of the main threats to many at risk Canadian marine species is from bycatch in fishing operations. Stephanie Maasik's internship with WWF will entail the analysis of fishing threats to select at risk marine species for which bycatch is a main contributor to their recovery. Potential species could include North Atlantic right whales, porbeagle and Greenland sharks and leatherback and loggerhead sea turtles. The ultimate goal of her work will be to provide recommendations on measures industry and government could undertake to reduce the impact of fisheries on these vulnerable species. To do this, Stephanie will conduct a multi-faceted approach involving examining industry best practices, market incentives and government regulations and may also include reviewing mitigation measures and incentives that have been implemented internationally to determine which could be used in Canada to address this threat. Stephanie's analysis will be integral to a workshop WWF-Canada will be hosting in late 2015 on bycatch impacts on at risk marine species.
Rebecca Zimmerman – Master of Resource and Environmental Management
WWF-Canada Research Intern: Impact of Ocean Acidification on Shelled Organisms in Northwest Atlantic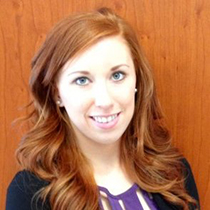 CO2 emissions are making the world's oceans more acidic and warmer, with worrisome implications for marine life and nature-based economies. Acidifying waters can harm the eggs and larvae of marine creatures and interfere with their ability to build shells.  
From May to August, 2015, Rebecca Zimmerman will compile available evidence for or against potentially negative effects of warming and acidification on shelled organism in the Northwest Atlantic, with particular reference to impacts on lobsters, scallops, clams and krill in the Bay of Fundy /Gulf of Maine. This study will include the compilation and synthesis of data on seafood industry responses and conservation/adaptation measures to these threats.
2014
Ainsley Allen: Master of Marine Management  
Ainsley's internship entails an environmental analysis of the overall footprint of oil and gas activities in Canada's oceans and their ecological impacts. The investigation considers all aspects of oil and gas operations including, but not limited to, seismic exploration, exploratory and permanent well drilling, and platform installations. Ecological considerations of this project  include impacts resulting from these activities in regards to noise, physical presence, vessel operations, spills and other potential ecological impacts including those to prey species.
Sarah Saunders: Master of Resource and Environmental Managment  
The aim of this project is to provide concrete recommendations to the Canadian Government for advancing the implementation of the Aichi Target 11 in light of the upcoming CBD twelfth Conference of the Parties (CBD COP 12) in October 2014.
The Convention on Biological Diversity Tenth Conference of the Parties (CBD COP 10) adopted a set of biodiversity targets (Aichi Targets) in 2010 to revert the current rate of biodiversity loss. Under target 11, Canada committed to: "By 2020, at least 17 per cent of terrestrial and inland water, and 10 per cent of coastal and marine areas, especially areas of particular importance for biodiversity and ecosystem services, are conserved through effectively and equitably managed, ecologically representative and well connected systems of protected areas and other effective area-based conservation measures, and integrated into the wider landscapes and seascapes."
Sarah's internship project involves a comparative analysis of Canada's progress of implementation towards the 10% target for marine protected areas (by DFO, Canadian Wildlife Service and Parks Canada) and other effective area-based conservation measures and best practices adopted by other states. This analysis assesses MPA standards against the IUCN categories of protected areas, especially categories I-III, which provide higher standards of protection. A need for further clarity on MPA standards in Canada has also been highlighted by the Auditor General's report in the fall of 2012.
2013
Christopher McKenney ‐ Corporate Residency MBA candidate
"Working with the world wildlife fund is providing me an exciting opportunity to apply my passion for finance to a complex and rewarding project, focusing on using social financing to transition to a recovered Grand Banks. This will without doubt provide great insights into the mechanisms behind complex industries, providing me with an unparalleled experience in my Corporate Residency".
Rachel Wang – Master of Marine Management candidate
"I forsee that this internship will provide me with the hands-on experience necessary to examine how public policy, market forces, and industry influence marine management, as well as the role that non-governmental organizations play in combining these efforts."  
Scott Biggar ‐ Master of Resource and Environmental Management candidate
"Working with the WWF will help me further my research on Maritime fisheries, particularly in the area of seafood certifications' viability in Nova Scotia. Understanding where sustainable certifications fit best in the context of NAFO is an important part of adding market transparency to our seafood."
2012
Yue Yao - Master of Resource and Environmental Management - Dalhousie University
Megan Dunstan - Master of Resource and Environmental Management - Dalhousie University
Tanysha James - Commerce Program - Dalhousie University