Jasmine Mah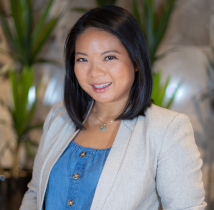 PhD Student, 
Supervisor(s):
Email: JMah@dal.ca
Twitter: @cm_jasmine
Dr. Jasmine Mah is an internal medicine resident in the Department of Medicine at Dalhousie University who is passionate about caring for older adults. She holds an MD from the University of Ottawa and an MSc from the London School of Economics and the London School of Hygiene and Tropical Medicine.
Jasmine's interests in healthcare and aging are inspired by family; her grandmother and great-grandfather are both examples of living life to the fullest potential. As part of the Clinician Investigator Program, Jasmine uses epidemiology and statistics to better understand how social vulnerability and frailty influence health outcomes, use of healthcare resources and long-term care placement. Additional research interests include health policy and financing, and strengthening collaborations between patients and frontline healthcare workers to advance systems change. In addition to her family, Jasmine would like to thank her research supervisors, thesis committee and department of medicine for their invaluable mentorship.