Certificate in English‑Medium Instruction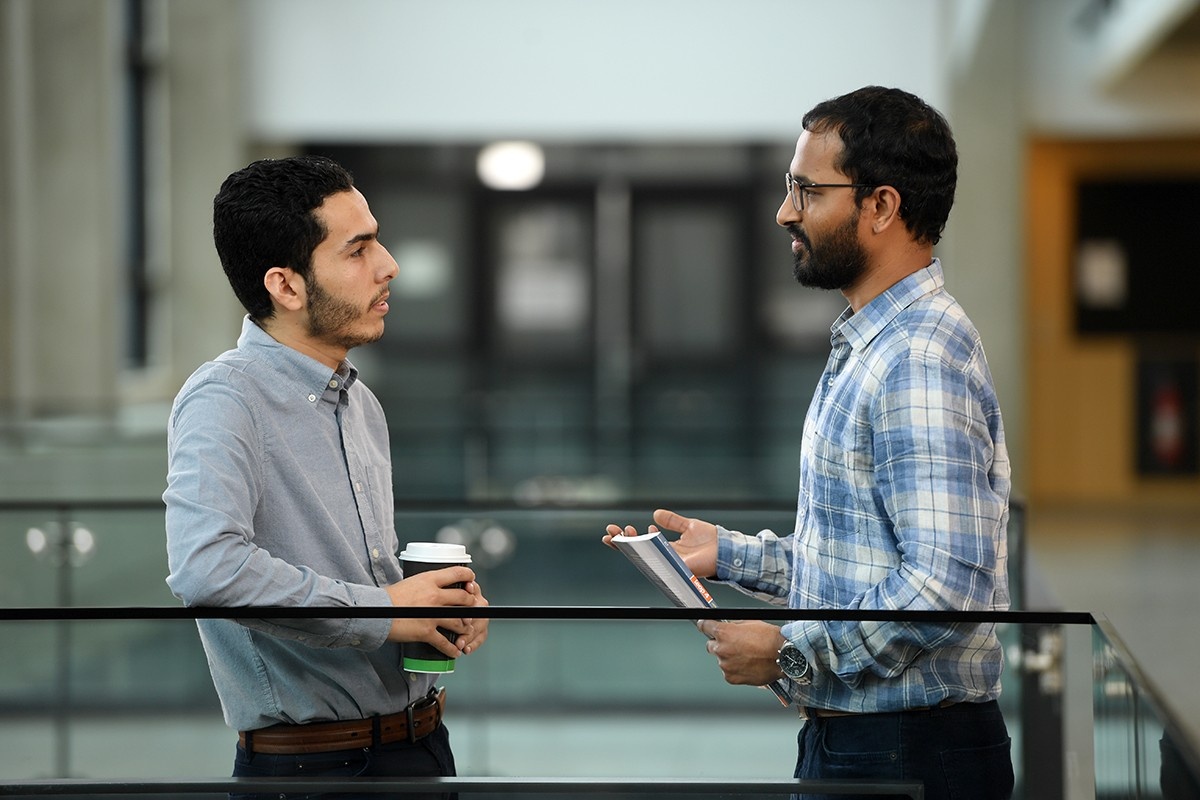 This certificate will help you improve teaching and learning in an EMI context by developing knowledge of CLIL theory and strategies. Through a variety of lectures, discussion, and hands-on activities, participants will develop a working knowledge of CLIL theories and learn to implement CLIL strategies for teaching and assessment. Participants will also improve their English language skills needed for teaching and managing the learning and teaching environment.
Who is the Program For?
It has been designed to meet the needs of universities, school boards, administrators and government ministries of education to support the implementation of English language instruction in their primary, secondary, or higher education school systems.
It prepares instructors to adapt their language, teaching methodologies and assessment practices to account for both the content and language, in order to make their teaching more effective. This program is also relevant for researchers whose first language is not English, but who use English for research in an EMI environment internationally.
What is English-Medium Instruction?
What is English-Medium Instruction (EMI)?
An increasing number of universities and post-secondary institutions outside English-dominant countries deliver courses and degree programs via the English language. If English is not the dominant language in the country and/or is not the first language of most students and instructors, this is referred to as an English Medium of Instruction context.
For successful teaching and learning of university course material via English, teaching methodologies and assessment practices have to be adapted to account for both content and language. Importantly, teaching in an EMI context is not simply about translating lecture notes and assigning an English-language version of the marketing, engineering or history textbook that has always been used in that class.
What is the Certificate Structure?
The Certificate in EMI is a modular certificate. Participants complete four compulsory modules to receive their certificate from Dalhousie. Total number of contact hours: 90. Each module consists of 22.5 hours of instruction.
Module 1: Introduction to CLIL in an EMI context
Module 2: Language for Teaching in an EMI context
Module 3: CLIL Management & Assessment
Module 4: Implementation of CLIL practices in an EMI context
What Are The Courses?
| | |
| --- | --- |
| Courses | Registration |
| Course 1: Introduction to CLIL in an EMI context | Register Here |
| Course 2: Language for Teaching in an EMI context | Register Here |
| Course 3: CLIL Management & Assessment | Register Here |
| Course 4: Implementation of CLIL Practices in an EMI Context | Register Here |
What Are the Minimum Language Requirements?
The minimum language requirement for participants is CEFR: B1-B2, or:
IELTS: 4.5-5.5
TOEFL iBT: 53-78
Cambridge PET (Pass or above) or Cambridge FCE (Grade C or higher)
The Content and Language Integrated Learning (CLIL) Approach
CLIL is an approach to teaching content via a language that is not the students' mother tongue. Language and the subject matter being taught become integrated, and the student learns the language along with the content. Language is used to learn, rather than simply being for communication. CLIL practitioners focus on five dimensions - content, comprehension, critical thinking, communication and culture. These dimensions govern the way course curriculum is designed, classes are taught, and students are assessed.
Location of Delivery

Courses 1-4 are available online.
Customized delivery of the PDC-EMI for a cohort of participants is also available. The four courses of the certificate can be delivered online, face-to-face at Dalhousie University, in Halifax, on-site at your institution, or a combination of these modes of delivery.
Contact Us
Please contact us at els@dal.ca for more information.