For Students
Study English for Success at University 
We offer a wide range of English Language Studies programs, online and face-to-face, accredited by Languages Canada and designed for students at all levels of their English language learning.
Our programs focus on developing the English skills needed for success in university. Improve academic reading, writing, speaking and listening skills while also learning how to do research and gaining an introduction to Canadian academic culture.
English for Academic Purposes
EAP could be right for you if you're planning to take a bachelor's, master's or doctorate, if you've been conditionally accepted to an academic program, but do not meet English language requirements, or if you want to improve your English language skills.

The Details
Online and face-to-face delivery options are available.
Cost:

12-week course: $4900
8-week Summer Special courses:$3,300
Cost includes textbooks.
Separate $100 application fee

Time Commitment:

12-week course: 24 hours of instruction per week.
8-week Summer Special course: 24 hours of instruction per week.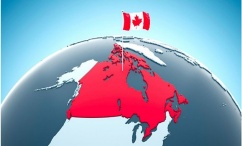 English in Canada
This four-week program is available in February, June, July and August, and uniquely combines English language study with university courses in different subject areas.
The Details
Cost: $4000 | Time Commitment: This program is four weeks with a daily study schedule of 9 a.m. to 4 p.m.

Applied Language Courses
English for Academic Credit
This selection of courses will help you improve your English communication and academic skills, and your writing and research skills. Choose from English Communication and Academic Skills, Academic Writing and Research Skills, and Academic Foundations for Computer Science Students. Click on the link for more details. 
Important Student Information
We're here to help you in your decision to enroll as a student with the Department of English Language Studies at Dalhousie University. Please review our various policies and terms and contact us at els@dal.ca if you have any questions or concerns. 
All the teaching staff of Dalhousie University's English Language Studies department hold graduate degrees and have a minimum of 10 years' teaching experience. They have taught at universities and institutes across Canada and in dozens of countries around the world.