Refining Your Learning Skills for Academically Dismissed Students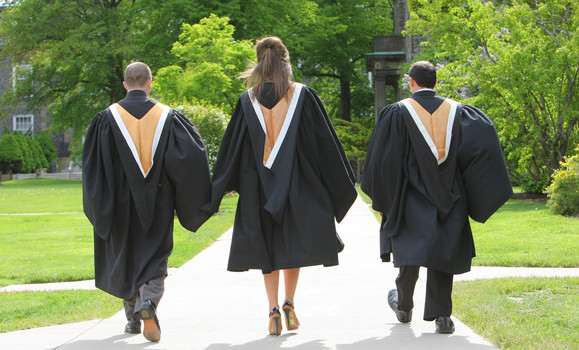 Refining Your Learning Skills for Academically Dismissed Students is a practical and experiential program, which gives you the opportunity to work towards achieving academic success.

This course may assist you in your application for a waiver of academic dismissal if you are a Dalhousie Student. A waiver means you may return to classes in September rather than sitting out a year. It is strongly recommended that you speak with your Faculty or program advisor before registering for this course, especially if you are a student at an institution other than Dalhousie.

You may only take this course ONCE. No student may repeat this course.

Register early. Space is limited.
Prerequisites
University-level competency in spoken and written English.
Academic Dismissal from a post-secondary institution.

Description
Refining classes run from 9:00 am sharp until 12:30 noon for 10 days over a two-week period. There is a written assignment every day that requires approximately 3 hours of work and a printed submission. There are also required afternoon appointments.
Strict Academic Integrity regulations apply. Pass mark is 80%.

It is a holistic program, wherein students will be asked to develop and demonstrate effective study skills, as well as coping strategies and other aspects of self-care.

Topics include:
| Session | Topic |
| --- | --- |
| 1 | Thoughts, Feelings, Behaviours |
| 2 | Time Management |
| 3 | Learning from Lectures and Note Taking |
| 4 | Coping Strategies |
| 5 | Goal Setting and Breaking Bad Habits |
| 6 | Procrastination and Alternative Thinking Strategies |
| 7 | Learning Styles |
| 8 | Assertive Communication and Exam Anxiety |
| 9 | Exam Preparation and Survival Tips |
| 10 | Mindfulness and Your Future |
Fee & Upcoming Dates
Fee: $895 - Full payment is required to secure a seat.

Dates: Classes will be offered April to August 2020
Location:  Mona Campbell Room 1108, 1459 LeMarchant Street

Maximum class size is 30 students. Classes are subject to cancellation if enrolment is too low.
Benefits

Acquire study skill techniques required for academic success.
Learn strategies to manage stress.
Identify your preferred style of learning.
Apply a time management system to handle a heavy workload.
Learn goal setting techniques.
Gain the most out of lectures.
Develop a note taking system that leads to achieving learning outcomes.
Identify techniques of test and exam preparation.
Become a better, more confident student.
Renew your sense of purpose and direction.
Achieve your desired Grade Point Average.
Increase self-awareness and confidence.
Identify positive patterns of thinking, feeling and doing.
Create strategies for work, study and personal life balance.