English for Academic Purposes (EAP) ‑ 100% Online

Dalhousie EAP Program is proceeding without interruption during the suspension of face-face classes because of the COVID-19 situation. We are pleased to inform you that the EAP Program will now be delivered 100% online starting April 2020.

The online EAP course will reflect the same material students would study in person and will meet the same high standards of teaching and learning as the face-to-face EAP courses.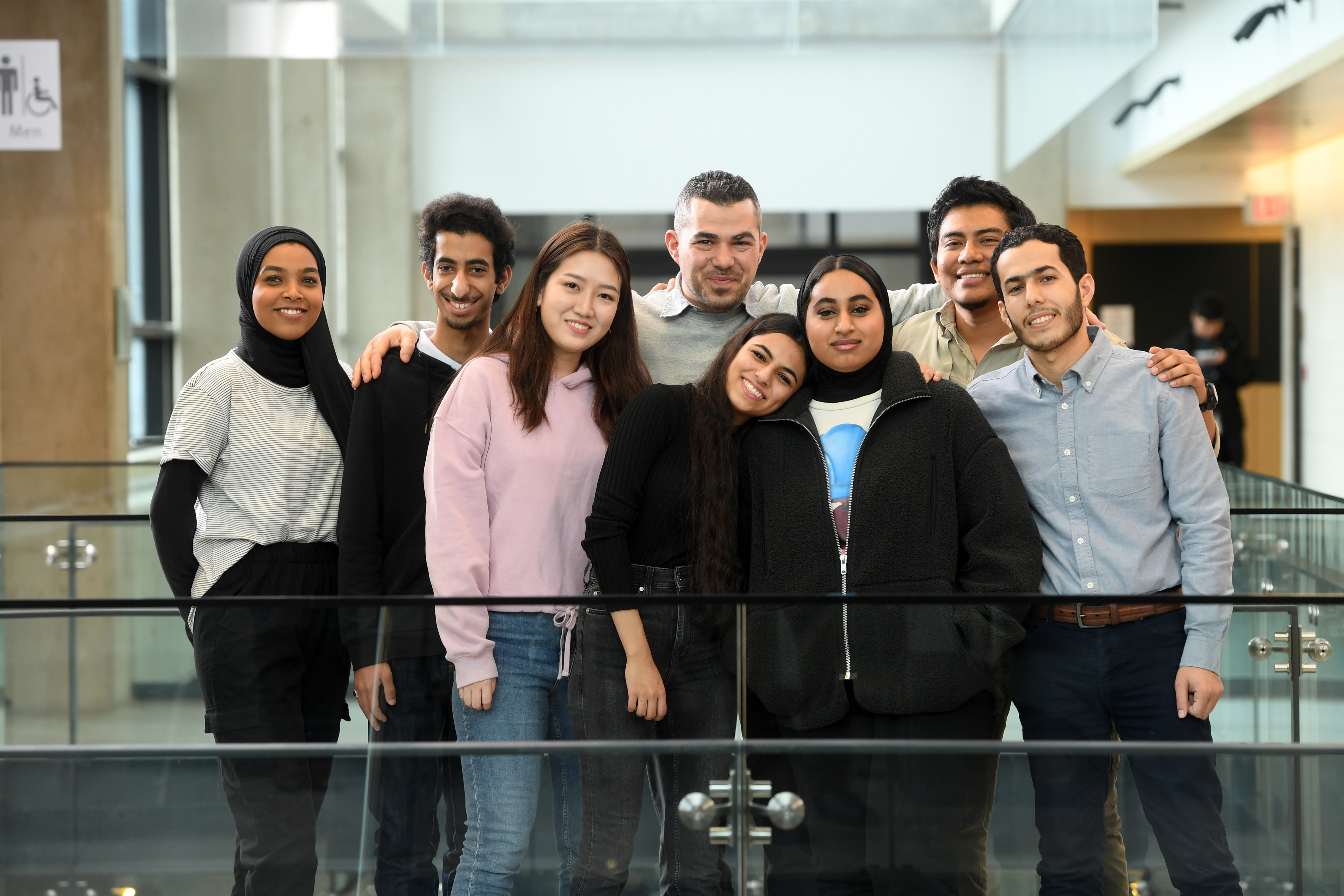 January 11 - April 09, 2020
EAP Foundations 1
EAP Foundations 2
EAP Level 1
EAP Level 2
April 19 - July 09, 2020
EAP Foundations 1
EAP Foundations 2
EAP Level 1
EAP Level 2
For EAP courses beginning in January 2021 or later, all levels of the EAP Program will be offered 100% online. When international travel restrictions are lifted and Dalhousie University allows in-person English language classes again, we will offer the EAP Program in two modes: 100% online or face-to-face mode in Halifax. If you choose to switch to face-to-face mode at that time, we will inform you and make any necessary adjustments to your EAP Letter of Acceptance (LOA). The usual pre-requisites for entry into Canada as a student, such as a valid study permit and visa, will continue to apply as we are able to again offer the EAP Program in face-to-face mode.
Does the Online EAP Program fulfill the admission requirements to Dalhousie University?
Click here for more details.
Successful completion of the Online EAP Level 2 course will continue to meet the English language requirements for admission into undergraduate and graduate degree programs at Dalhousie University.

What will I study and how?

Click here for more details.
Just like the face-to-face EAP Program, in the Online EAP Program you will learn how to:
Write academic texts, including research essays and reports
Carry out research using the Dalhousie library and digital resources
Apply strategies for more effective reading of academic texts
Better understand and take notes in university lectures
Prepare and deliver effective academic oral presentations
Participate in seminars, tutorials and academic debates
Develop advanced grammar and vocabulary skills, and the ability to edit and proofread your own writing
You will develop your academic English skills by doing some of the following:
Participating in group discussions with your classmates via discussion boards
Watching a video of your instructor explaining a grammar point and then doing online exercises to practice it
Listening to a lecture practising taking effective notes
Writing texts such as reports, essays, paragraphs, reflections, or blog posts by yourself or in groups
Preparing an academic presentation and submitting a video of it
Playing online games to practice new vocabulary
Giving feedback on your own and your classmate's work via peer and self-feedback
Compiling a portfolio of your written and spoken work
Reading an article and then doing an online quiz about the article to test your comprehension

How will I connect with my teacher and classmates?

Click here for more details.
The course will be based in Dalhousie University's online learning platform called Brightspace. Brightspace allows you to do many things, such as:
Receive documents and links from your instructor
Watch videos, read articles or listen to lectures
Submit documents, videos or other assignments for the course
Complete exercises, tests and exams online
See your grades and track your attendance for the course
Participate in discussion boards
You will also connect with your instructor and classmates through
Collaborate Ultra or Zoom, for live online classes, meetings with your teacher, or groupwork meetings with your classmates
Email

Will I use a textbook?

Click here for more details.
Yes. You will use two digital textbooks: one for Reading and Writing and the other for Listening and Speaking. These textbooks have an interactive digital text, as well as online exercises and practice activities based on the book.

How are classes structured?

Click here for more details.
Most of the course content will be asynchronous, which means you can do it according to your schedule. A small percentage of the course will be synchronous, which means the instructor and students all connect at the same time. These will be arranged to accommodate all students' time zones.

Do I have to be on my webcam for 6 hours a day?

Click here for more details.
No. The Online EAP courses are full time (30h/week) just like the face-to-face EAP courses. You will spend approximately 30 hours a week completing the course requirements, but you will not have to be connected to a live, virtual course for 30 hours.
Instead, you will spend these 30 hours completing different course work, activities, and assignments. A few of these hours might involve attending a live, virtual class, but most of them will involve different types of reading, writing, speaking, listening or research activities or assignments to be completed on your own or in collaboration with classmates.

Program Requirements

Click here for more details.
Technical Requirements
The Online EAP Program consists of fully online courses. To participate in these courses, you will have to use a digital textbook, watch and record videos and audio files, create documents using Microsoft Word, use Dalhousie's online learning platform (Brightspace), access the internet and other tasks. If you can't do these tasks, you will not be able to complete the course. The technical requirements for EAP Online are:
A desktop or laptop computer (Note: it is not possible to complete this course using only a cell phone)
A reliable internet connection
A webcam
A microphone
Once you begin the course, you will gain access to the Brightspace online learning platform, as well as a free software download of the Microsoft Office suite.
Brightspace has the following browser requirements: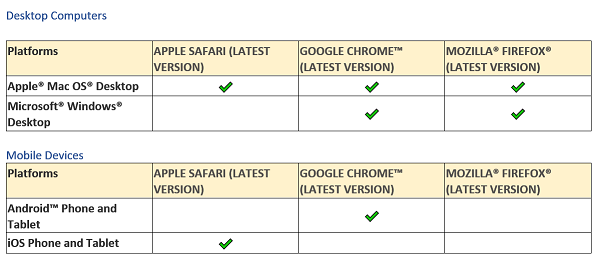 Academic Requirements
The academic requirements for the Online EAP Program are the same as for the face-to-face EAP Program. Please visit the EAP Program requirements page for details.