Science‑Policy Panel Discussion
This event took place on Thursday April 1, 2021

Presented in partnership with the Faculty of Agriculture and the Faculty of Medicine at Dalhousie University.
Scientists, academics and medical doctors are among the most trusted people in our society. This trust has been particularly relevant during the pandemic when politicians leaned heavily on chief medical officers and researchers from a variety of disciplines for policy advice.

Yet as the end of the pandemic nears, trust in science has taken a hit. The TH Chan School of Public Health at Harvard has recently commented that a number of factors have undermined public trust in science, including the rapid evolution of COVID-19 science, mixed messaging from leaders, political interference, competing ideologies and interpretations and a torrent of misinformation.

The purpose of this April Fools' Day panel is to explore the mystery and discipline at the science-policy interface. We are particularly interested in how scientists present research, identify uncertainty, provide advice and communicate with policy makers and the media. What is the appropriate role for scientists and universities when we are confronted with consequential risks with high levels of complexity and uncertainty? What role does civil society play in ensuring the integrity of the research community and their work?
About the Speakers

Lisa Barrett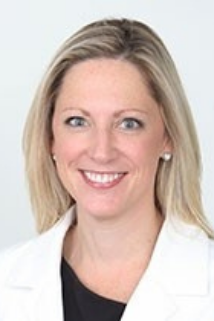 Dr. Lisa Barrett is an Infectious Diseases Clinician Scientist with the Nova Scotia Health Authority, as well as an Assistant Professor in the Divisions of Infectious Diseases, Microbiology and Immunology, and Laboratory Medicine and Pathology at Dalhousie University in Halifax, Nova Scotia.
Dr. Barrett is a viral immunologist involved in COVID-19, hepatitis C and HIV studies at the local, national and international level. Dr. Barrett has active trials assessing hepatitis C care models and immune pathogenesis, as well as clinical and immunologic aspects of COVID-19 disease. Her research spans laboratory based discovery science, clinical research, and implementation science in public health systems with an emphasis on policy influence.
She is actively involved in the development and implementation of the PEI HCV program with an elimination target of 2025. She is a member of the Canadian COVID Therapeutics Taskforce, and the Canadian COVID-19 immunology research collaborative. She is passionate about knowledge translation in science, and is a speaker in many public and academic spaces.
Stefanie Colombo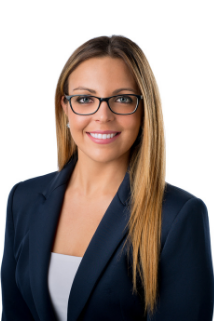 Dr. Stefanie Colombo is an Assistant Professor at Dalhousie and Canada Research Chair (Tier II) in Aquaculture Nutrition.
Dr. Colombo leads a thriving research program with over $1.75 million in funding. She has published 40 scientific papers and 2 book chapters.
Dr. Colombo has served as the President of the Aquaculture Association of Canada and is currently the Science Advisor for the Aquaculture Association of NS. She was selected to highlight her research during visits from the Prince of Monaco, Speakers of the House from the G7 countries, the G7 Oceans Summit, and the Premier of NS. In 2019, she received the President's Research Excellence Award for an Emerging Investigator. 
Katherine Fierlbeck (moderator)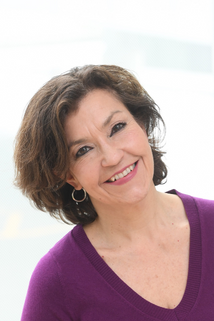 Katherine Fierlbeck is McCulloch Professor of Political Science at Dalhousie University, with a cross-appointment in Community Health and Epidemiology.
She is the director of the international Jean Monnet Network for Health Law and Politics. Fierlbeck focuses on the politics of health policy, with a particular interest in issues of governance, accountability, and power.
Her most recent book (with Matthew Herder and Janice Graham) is Transparency, Power, and Influence in the Pharmaceutical Industry: Policy Gain or Confidence Game? which will be coming out with the University of Toronto Press this summer.
Bernie Miller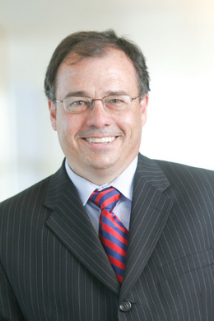 As Deputy Minister of the Office of Strategy Management (OSM), Bernie Miller is committed to advancing the priorities of the people of Nova Scotia and to creating an environment that allows business to grow our economy. 
Bernie Miller was appointed as Deputy Minister of the inaugural Office of Strategy Management in October of 2017. Mr. Miller was also appointed Deputy Minister of the Department of Business in December 2017 and served in that capacity until March 2021. Before these appointments, Mr. Miller served as Deputy Minister, Office of Planning and Priorities and Senior Executive Advisor, Executive Council Office, for the Province from 2014 to 2017. 
Before being called to public service work, Mr. Miller was a leader in the private sector for 26 years. The last seven of which he was Managing Partner and CEO of McInnes Cooper – one of the 20 largest law firms in Canada.
Mr. Miller graduated from Dalhousie University in 1988, and admitted to the Nova Scotia Bar in 1989 and the New Brunswick Bar in 1993. Best Lawyers in Canada recognized his work in 2013, and he has consistently appeared in Lexpert's listings of leading Canadian lawyers. In 2017, he was appointed Queen's Counsel (QC), a designation awarded by the Lieutenant Governor of Nova Scotia to a select group of lawyers who consistently display professional integrity, good character, and outstanding contributions to the practice of law. 
André Picard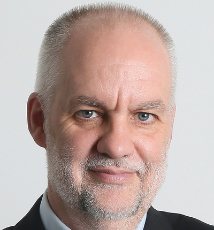 André Picard is the health columnist at The Globe and Mail and the author of six books, including the current bestseller "Neglected No More: The Urgent Need to Improve the Lives of Canada's Elders."
He is a graduate of the University of Ottawa and Carleton University and has received honorary doctorates from six universities, including the University of Toronto and the University of British Columbia.