About
Improved patient experiences & quality of life, while reducing care costs.
MAAP primary care studies are currently being conducted in four Canadian provinces: British Columbia, Newfoundland, Nova Scotia, and Prince Edward Island. For key survey findings, please visit the provincial MAAP page.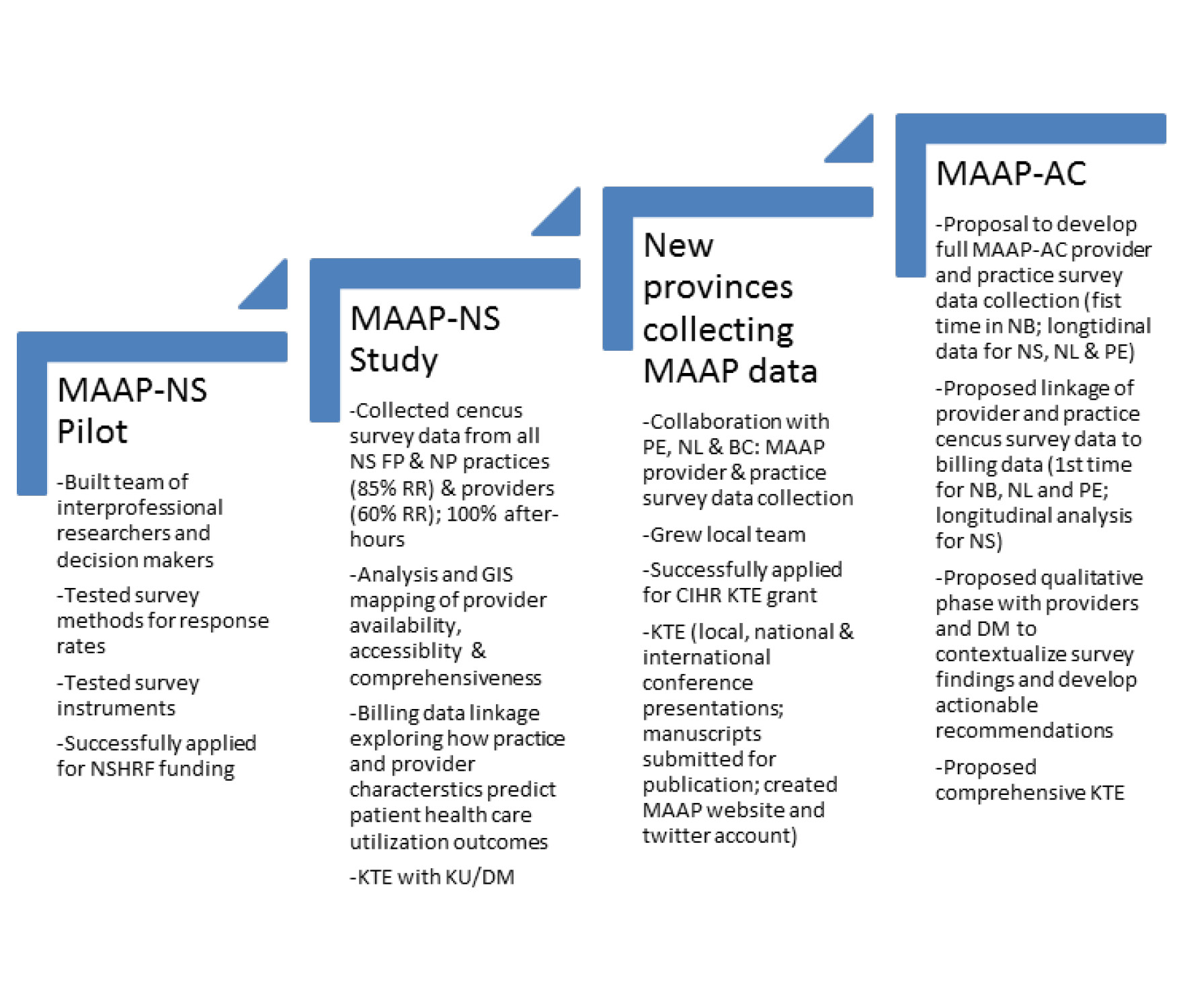 MAAP Objectives
To Investigate:
Access to family physicians and primary care nurse practitioners

To Delineate:
Practice and provider characteristics:
age, sex, years in practice, site of training; size, components, and scope of practice, retirement plans.
To Develop Primary Health Care Indicators:
Models of primary care
Provider responsibility
Collaboration index
To Examine:
How these provider and practice characteristics impact the health care Nova Scotians receive