Keynote Speakers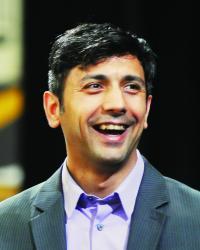 Dr. Michele DiPietro
Executive Director of the Center for Excellence in Teaching and Learning at Kennesaw State University
Michele DiPietro is the Executive Director of the Center for Excellence in Teaching and Learning and a Professor in the Department of Statistics and Analytical Sciences at Kennesaw State University. He is a former President of the Professional and Organizational Development (POD) Network in Higher Education, and a current board member of the International Consortium for Educational Development. With his former Carnegie Mellon colleagues, Dr. DiPietro is a co-author of "How Learning Works: 7 Research-Based Principles for Smart Teaching." He also is the co-author of key articles in educational development, such as 'The danger of a single story: a reflection on institutional change, voices, identities, power and outcomes' and 'In the Eye of the Storm: Students' Perceptions of Helpful Faculty Actions Following a Collective Tragedy'. His scholarly interests include learning sciences, academic integrity, diversity and inclusion, the Millennial generation, statistics education, the consultation process in faculty development, and teaching in times of tragedy. He has won POD Innovation award for the online consultation tool "Solve a Teaching Problem" and the Bob Pierleoni Spirit of POD award, the highest award in the field of faculty development in the US, in recognition of his career achievements and legacy.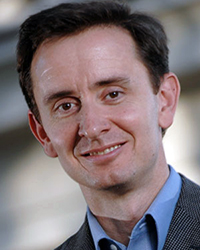 Dr. Peter Felten
Assistant Provost for Teaching and Learning at Elon University
Peter Felten is a professor of history, assistant provost for teaching and learning, and executive director of the Center for Engaged Learning at Elon University. His books include the co-authored volumes: The Undergraduate Experience: Focusing Institutions on What Matters Most (Jossey-Bass, 2016); Transforming Students: Fulfilling the Promise of Higher Education (Johns Hopkins University Press, 2014); Engaging Students as Partners in Learning and Teaching (Jossey-Bass, 2014); Transformative Conversations (Jossey-Bass, 2013); and the co-edited book Intersectionality in Action (Stylus, 2016). He has served as president of the International Society for the Scholarship of Teaching and Learning (from whom he has received the ISSOTL Distinguished Service Award) and also of the POD Network in the U.S (from whom he has received the Bob Pierleoni Spirit of POD Award). He is co-editor of the International Journal for Academic Development and a fellow of the John N. Gardner Institute for Excellence in Undergraduate Education.