Live Stream at Dal
Recent live streams
Belong Forum: Senator Murray Sinclair

September 5, 7-9 p.m.
"What would it take to create a world where we all feel like we truly belong?" That's the question behind the Belong Forums, a public lecture series in honour of Dalhousie's 200th anniversary, featuring internationally respected thinkers, trailblazers and change-makers.

Join us for a conversation with Senator Murray Sinclair, the first Aboriginal Judge appointed in Manitoba, and former chairman of the Truth and Reconciliation Commission, as he shares his unique perspective on diversity and inclusion.

Previous live streams
The Belong Forum with Mark Tewksbury took place on May 17, 2018. Olympic gold-medalist Mark Tewksbury visited for one of several Belong Forums in 2018.  A recognized leader of social change, Mark was one of the first openly gay Olympic champions. He discussed the challenges he's faced and how acceptance and inclusion can unlock incredible potential.
The Belong Forum with Craig Steven Wilder took place on March 28, 2018. Award-winning MIT historian Craig Steven Wilder visited Dal to speak about the research that went into his 2013 book, Ebony and Ivy, which explores the role of race and slavery in the development of several Ivy League universities in the United States.
The Bicentennial Launch, which took place on February 6, 2018, was the first big signature event of Dal's anniversary year. The event reflected on Dal's journey over the past 200 years and looked ahead towards its third century. Dal alumnus George Elliott Clarke, Canada's most recent Parliamentary Poet Laureate, performed excerpts from his new poem alonside current Dal students and alumni of the Fountain School of Performing Arts, Mi'kmaq drumming group Eastern Eagle, spoken word poet shalan joudry, African Nova Scotian drumming group Drummers from Home and other special guest appearances.
A retired eight-time serial entrepreneur-turned-educator and author, Steve Blank has changed how startups are built and how entrepreneurship is taught around the globe. He was on campus May 30, 2017 for a public "fireside chat." He is author of the bestsellingThe Startup Owner's Manual, and his earlier seminal work, The Four Steps to the Epiphany, credited with launching the Lean Startup movement. His May 2013 Harvard Business Review article on the Lean Startup defined the movement.  
Public Lecture: Quantum Theory of Electrons in Matter: Notes, Chords, and Symphonies
Dr. Axel D. Becke, Canada Council Killam Prize Winner in Natural Sciences 2016 & Professor Emeritus, Dalhousie University gave a lecture on November 22nd, 2016 that explained the fundamentals of quantum theory in simple terms, drawing heavily on musical analogies.
Dr. Arthur McDonald was co-recipient of the 2015 Nobel Prize in Physics, together with Takaaki Kajita of the University of Tokyo. Dr. McDonald, a Dalhousie alumnus twice over, returned to his alma mater and home province on March 14th, 2016 to share his ground breaking work in a public lecture for the Halifax community.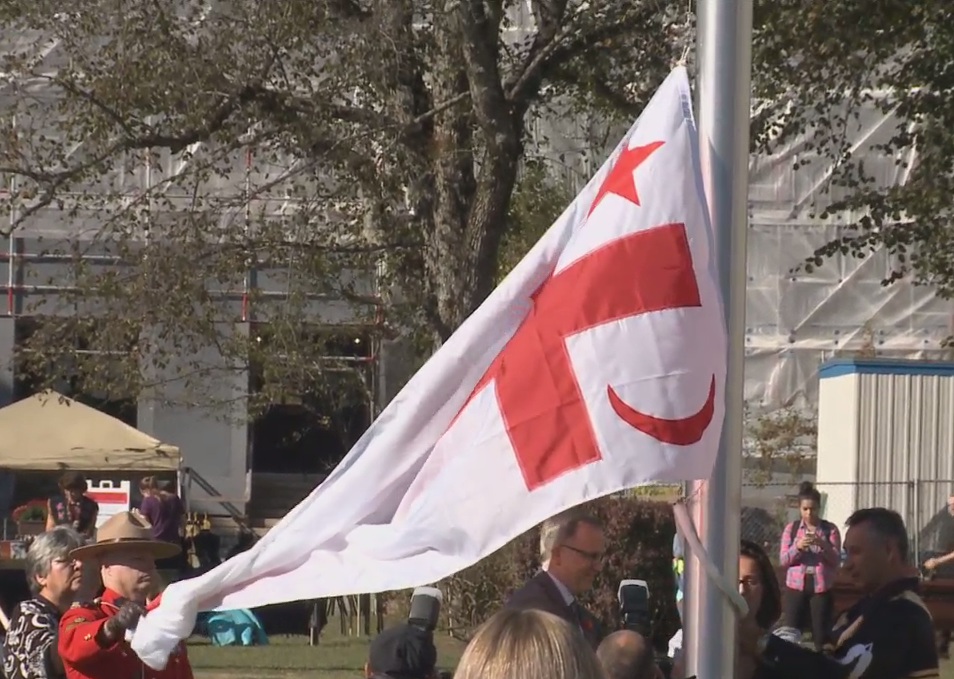 Mi'kmaq Mi'kmaq Grand Council Flag raising
Dalhousie University is proud to raise the Mi'kmaq Grand Council Flag on the university's Studley Campus. The permanent installation of the Mi'kmaq Grand Council Flag at Dalhousie on October 6, 2016 strengthens the university community and helps provide a welcoming campus for all learners.   
Funding Announcement: Ocean Frontier Institute: Canada First Research Excellence Fund

The Honourable Scott Brison, President of the Treasury Board, was on campus September 6th, 2016 to share the news that the federal government would be committing $93.7 million through its Canada First Research Excellence Fund (CFREF) to support the Ocean Frontier Institute.