Truth and Reconciliation Commission's Calls to Action

This event took place on Thursday October 14, 2021

The first panel in the Implementing Indigenous Reconciliation series takes a deep dive with leading thinkers and actors who have played key roles in advancing the work of the Truth and Reconciliation Commission (TRC). 
Featured panelists include Indigenous leaders who have participated in the foundational work of the TRC and are now working to facilitate and strengthen its implementation. They will engage in questions such as: What has succeeded so far? Where are there opportunities to improve? What levels of government have been most effective? Who carries what roles and responsibilities? How can citizens act to enable meaningful implementation? 
 
About the Speakers

Chief Bobby Joseph
Chief Dr. Robert Joseph, O.B.C. is a Hereditary chief of the Gwawaenuk First Nation who has dedicated his life to bridging the differences brought about by intolerance, lack of understanding and racism at home and abroad. 
As one of the last few speakers of the Kwakwaka'wakw language, Chief Joseph is an eloquent and inspiring Ceremonial House Speaker. He is currently the Ambassador for Reconciliation Canada, a member of the National Assembly of First Nations Elders Council and an Honorary Witness to Canada's Truth and Reconciliation Commission (TRC). 
He has served as the Executive Director of the Indian Residential School Survivors Society. As Chairman of the Native American Leadership Alliance for Peace and Reconciliation and the Ambassador for Peace and Reconciliation with the Interreligious and International Federation for World Peace (IFWP). Chief Joseph has sat with the leaders of South Africa, Israel, Japan, South Korea, Mongolia and Washington, DC to learn from and share his understanding of faith, hope, healing and reconciliation.
 
Naiomi Metallic
Naiomi Metallic hails from the Listuguj Mi'gmaq First Nation located on the Gaspé Coast of Quebec, known as the Gespegewagi district of Mi'kma'ki. Naiomi was called to the bar in 2008. She speaks English, French and is becoming fluent in Mi'gmaq.
After nearly 10 years of a very rewarding practice in Aboriginal law, she decided to make the move to academia to continue her work for First Nations in a different way — through teaching, writing, and speaking about the issues facing Indigenous peoples in Canada and how the law can be a tool for reconciliation and improving the lives of Indigenous peoples.
 
Kimberly Murray
Kimberly Murray is a member of the Kahnesatake Mohawk Nation. She is currently the Executive Lead for the newly created Survivors' Secretariat at the Six Nations of the Grand River, working to recover the missing children and unmarked burials at the Mohawk Institute.
Prior to this new role, Kimberly was the Province of Ontario's first ever Assistant Deputy Attorney General for Indigenous Justice, from April 1, 2015 to August 2, 2021, where she was responsible for creating a unit to work with Indigenous communities on revitalizing their Indigenous laws and legal orders.
Kimberly was the Executive Director of the Truth and Reconciliation Commission of Canada where she worked to ensure that survivors of Canada's Indian Residential Schools system were heard and remembered, and to promote reconciliation between Indigenous and non-Indigenous people.
Kimberly is the recipient of the Dianne Martin Medal for Social Justice Through Law, the City of Toronto's Aboriginal Affairs Access, Equity and Human Rights Award, the Law Foundation's Guthrie Award, the Law Society of Upper Canada's Laura Legge Award and the 2017 National Aboriginal Achievement Award for Law and Justice. She was also an Adjunct Professor at Osgoode Hall Law School where she co-facilitated the Aboriginal Land Resource and Governance Intensive program. In 2015 the Indigenous Bar Association granted Kimberly the Indigenous Peoples Counsel (IPC) designation. Most recently, Kimberly was awarded the Lieutenant Governor's Medal of Distinction in Public Administration.
 
Constance MacIntosh (chair)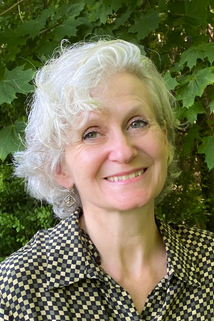 Constance MacIntosh, Acting Scholarly Director for the MacEachen Institute, is a professor with the Schulich School of Law where she served as the Viscount Bennett Professor of Law (2018-2021) and Director of Dalhousie's Health Law Institute (2011-2017). She has served on national and provincial independent expert policy panels, with her research and commitments focusing on identifying and overcoming interjurisdictional conflicts and gaps that perpetuate health inequity. 
Professor MacIntosh was one of the first legal scholars to engage with Indigenous health inequities as generated and perpetuated by legal structures including jurisdictional, constitutional and governance divisions as well as the very manner by which unilaterally developed federal policy is used in lieu of binding legal frameworks. She was also one of the first legal scholars to engage with how law is implicated in the continuing failure to remedy water quality equity issues in First Nation communities.