Missing and Murdered Indigenous Women and Girls
This event took place on Thursday October 28, 2021

The Chief Commissioner of the Murdered and Missing Indigenous Women and Girls Inquiry called violence against Indigenous women, girls and 2SLGBTQQIA people "a national tragedy of epic proportions". The Inquiry's Final Report spoke of genocide, colonialism, murder, and sexual violence as well as hope and a decolonized social order where oppression is confronted and rights to culture, health, security and justice are realized.
The expert speakers on this panel will engage the hard truths that the Inquiry laid bare and also speak to redress and the Inquiry's Calls to Justice. They will ask why the Inquiry matters, what it means to call the situation 'genocide', whether the link to international human rights matters, as well as weigh in on how far the new Federal National Action Plan can take us, and the relevance of other political commitments for making implementation a reality.
 
About the Speakers

Sherry Pictou, PhD
Dr. Sherry Pictou is a Mi'kmaw woman from L'sɨtkuk (water cuts through high rocks) known as Bear River First Nation, Nova Scotia. She is an Assistant Professor in the Faculties of Law and Management at Dalhousie University focusing on Gender and Indigenous Governance.
Dr. Pictou is also a former Chief for her community and the former Co-Chair of the World Forum of Fisher Peoples. She is a member of the Intergovernmental Science-Policy Platform on Biodiversity and Ecosystem Services (IPBES) Task Force on Indigenous and Local Knowledge.
More recently she became the first female District Chief for the Confederacy of Mainland Mi'kmaq.

Denise Pictou-Maloney
Denise Pictou Maloney is a proud member of the Sipekne'katik First Nation in Nova Scotia and was raised just outside of K'jipuktuk (Halifax). She maintains strong familial connections to several Indigenous Communities in Mi'kma'ki (Atlantic Provinces). She was raised with traditional protocols and a deep respect for her inherent connection to land and water.  
At a young age Denise and her sister suffered the tragic loss of their mother that has left an intergenerational impact on her family. She is an advocate for Indigenous inherent rights, inclusion and equity and has spoken on behalf of her mother at the United Nations, Civil Right Conferences, journalist conferences and American Colleges and Universities in the US and Canada to bring awareness to the injustices of Missing and Murdered Indigenous Women and Girls (MMIWG) 
Denise has been employed by the Halifax Regional Center for Education (HRCE) in some capacity for almost 15 years and most recently was employed as a Mi'kmaq Indigenous Student Support Worker for the Halifax Region. She worked for the National Inquiry into Missing and Murdered Indigenous Woman and Girls (MMIWG) She sat as a circle member of the National Family Survivors Circle with CIRNAC to provide guidance and advice on best practices in engaging families, survivors, and 2SLGBTQQIA+ people in the development of a National Action Plan to implement the 231 calls for justice from the final report of the National Inquiry into MMIWG.  

Cheryl Simon
Cheryl is a proud Mi'kmaw woman from Epekwitk, with extensive experience in community-based policy development. She completed her B.A. in Native Studies from the University of Lethbridge in 2000 and her LL. B from the University of Victoria in 2007 where she also studied Maori law and comparative Indigenous studies on exchange in New Zealand. She completed an LL.M with a constitutional specialty at Osgoode law school in 2020. 
After briefly practicing law, Cheryl worked as manager of Governance Advisory Services with a national organization where she worked with First Nation communities across the country, assisting in developing governance models based on traditional systems before opening her own consulting business. Cheryl moved on to work as Director of Administration for Mi'gmawe'l Tplu'taqnn, a Treaty rights implementation organization in New Brunswick, while teaching courses on identity law with Cape Breton University. She is a porcupine quill artist who has trained numerous apprentices. Cheryl lives with her husband and their two children in Dartmouth, Nova Scotia.

Constance MacIntosh (chair)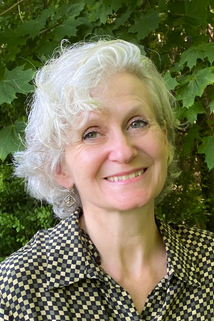 Constance MacIntosh, Acting Scholarly Director for the MacEachen Institute, is a professor with the Schulich School of Law where she served as the Viscount Bennett Professor of Law (2018-2021) and Director of Dalhousie's Health Law Institute (2011-2017). She has served on national and provincial independent expert policy panels, with her research and commitments focusing on identifying and overcoming interjurisdictional conflicts and gaps that perpetuate health inequity. 
Professor MacIntosh was one of the first legal scholars to engage with Indigenous health inequities as generated and perpetuated by legal structures including jurisdictional, constitutional and governance divisions as well as the very manner by which unilaterally developed federal policy is used in lieu of binding legal frameworks. She was also one of the first legal scholars to engage with how law is implicated in the continuing failure to remedy water quality equity issues in First Nation communities.