All for One, or One for All: Can universal health care meet the needs of a diverse population?
Many Canadians take pride in Canada's universal health care, yet compared to other high-income countries, Canada ranks second to last in health equity. What are the blind spots in our day-to-day work that create and sustain health inequities? During times of crisis, such as the pandemic, what pressures and priorities led us to leave some people behind? This panel will explore the challenges and opportunities that exist to make a more inclusive health care system that works better for everyone.
About the Speakers
Barbara-Ann Hamilton-Hinch (chair)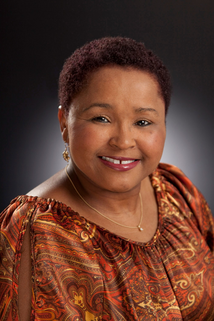 Dr. Barb Hamilton-Hinch is from the historical African Nova Scotian communities of Beechville and Cherrybrook. She is currently the Associate Vice President of Equity and Inclusion and an Associate Professor in the School of Health and Human Performance at Dalhousie University. Her work examines the impact of structural, systemic and institutional racism on diverse populations, particularly people of African descent. 
At Dalhousie, Dr. Hamilton-Hinch holds a number of positions: she is the co-team lead for the Health of People of African Descent Research Cluster with the Healthy Populations Institute, she is one of the founders of Imhotep Legacy Academy (ILA), co-chair of Promoting Leadership in Health for African Nova Scotians (PLANS), co-chair of the Faculty of Health Diversity and Inclusion Committee and a number of other committees. She was previously employed as the Black Student Advisor at Dalhousie University, a position she was actively involved in developing in the late 80's. 
Before Dalhousie, Barb was a Regional Educator for the Black Educators Association and the first female general manager of the Community YMCA in Halifax, Nova Scotia. Upon completion of her undergraduate degree in Bachelor of Science, Recreation from Dalhousie University, she was employed with the former City of Halifax Recreation Department. Barb has worked internationally in the Gambia, West Africa educating school children on the importance of health. Barb was also employed by the Africentric Learning Institute of Nova Scotia as a consultant to help establish Africentric programs throughout Nova Scotia.
Barb's current research projects include: Closing the Achieving Gap for African Nova Scotian Learners, Optimizing Services for Families Living in Marginalized Communities, Examining the Impact of Racism on the Health and Wellbeing of People of African Descent, The benefits and challenges of Culturally Relevant Programs for Post-Secondary Students, Recreation for Individuals Living with Mental Health Challenges, Racialized Bodies and Elite Sports, and Mobilizing Supports and Programs for Incarcerated Individuals Integrating Back in to the Community.  She holds a Bachelor of Science in Recreation Management, Master of Arts (from Dalhousie University), a Bachelor of Education (secondary) from Mount St. Vincent University, and a PhD from Dalhousie University.
Lawrence Loh
Dr. Lawrence Loh is the Executive Director and Chief Executive Officer for the College of Family Physicians of Canada. 
Taking up this new role in fall 2022, Loh brings a decade of physician leadership experience from five government agencies at all three levels of government in two different provinces. He was the Medical Officer of Health for the Region of Peel, in th Greater Toronto Area during the COVID-19 pandemic.
Loh completed undergraduate training and medical school at Western University and residency at the University of Toronto, during which he also earned a Master of Public Health at Johns Hopkins. He holds fellowship certifications in family medicine in Canada and in Public Health and Preventive Medicine in both Canada and the United States. Dr. Loh also holds Adjunct Professor status at the Dalla Lana School of Public Health at the University of Toronto.
Sharon Davis-Murdoch
Sharon Davis-Murdoch C.M., is a social justice champion. Retired from the Nova Scotia Public Service, Sharon's political science background and public policy experience informs her work in community. Among her public policy accomplishments was the development of the first Provincial Guidelines for Culturally Competent Primary Health Care in Canada.
Sharon was made a Paul Harris Fellow by the Rotary Foundation of Rotary International in April 2022, recognizing her commitment to service over self.
In December 2021 Sharon was named to the Order of Canada for her dedication to improving the health equity and inclusion of racialized communities in Nova Scotia. 
Sharon received Premier's Awards of Excellence in 2007 and 2015. In 2018, Sharon received the Inspiration Award from the Dalhousie School of Public Administration, awarded to public servants who have demonstrated a superior dedication and commitment to mentoring, coaching and inspiring students and public servants over the course of their careers.
Sharon works at the community level and is a founding member and the Co-President of the Health Association of African Canadians. In addition to that role, she now serves as Co-Manager to the Association of Black Social Workers and Health Association of African Canadians, COVID-19 Response and Impact Team. She is also an Advisor to the Halifax Immigrant Partnership, Secretary of the Dartmouth General Hospital Foundation Board and the Health Services Working Group Chair of the African Nova Scotian, People of African Descent Coalition (ANSDPAD). 
President of Shamardavon Consulting, Sharon was appointed and served as Commissioner on the Independent Commission on Effective Electoral Representation of Acadian and African Nova Scotians. In October, 2020 Sharon was selected as one of the Black Women Leaders for the Black Women in Leadership: Sharing and Shaping Our Journey online conference.
Sharon is a proud member of the Dartmouth Community and an even prouder Nana of two growing boys.
Claire Betker
A registered nurse, Claire Betker began her career in southwestern Manitoba at a rural single-nurse public health office. Claire has worked in public health, home care and primary health care in a variety of positions and levels - at local, regional, provincial and national levels. Claire is currently the Scientific Director of the National Collaborating Centre for Determinants of Health (NCCDH). The NCCDH, hosted by St Francis Xavier University in Antigonish, Nova Scotia, is one of six knowledge translation centres funded by the Public Health Agency of Canada to support integration and uptake of relevant evidence into public health practice, decision, and policy making. 
Claire has a Bachelor of Nursing from the University of Manitoba, a Master of Nursing from the University of Calgary, and a PhD in Nursing from the University of Saskatchewan. Her PhD work focused on the capacity for public health leadership to advance health equity in Canada. 
Claire is a past president of the Canadian Nurses Association and the Community Health Nurses of Canada, as well as a past Chair of the Association of Regulated Nurses of Manitoba.