Atlantic Canada Borders in Globalization Policy Forum

Atlantic Canada Borders in Globalization Policy Forum
March 24, 2017
Matt Campbell opened the discussion with findings from his research project as part of MSc Social Policy & Planning, London School of Economics with a presentation entitled "Who leaves? Understanding youth outmigration in the Maritime provinces." The presentation discussed the demographic and socioeconomic factors that are linked to this phenomenon and their implications for public policy. Participants from the academic community, public and not-for-profit sectors weighed in on the discussion.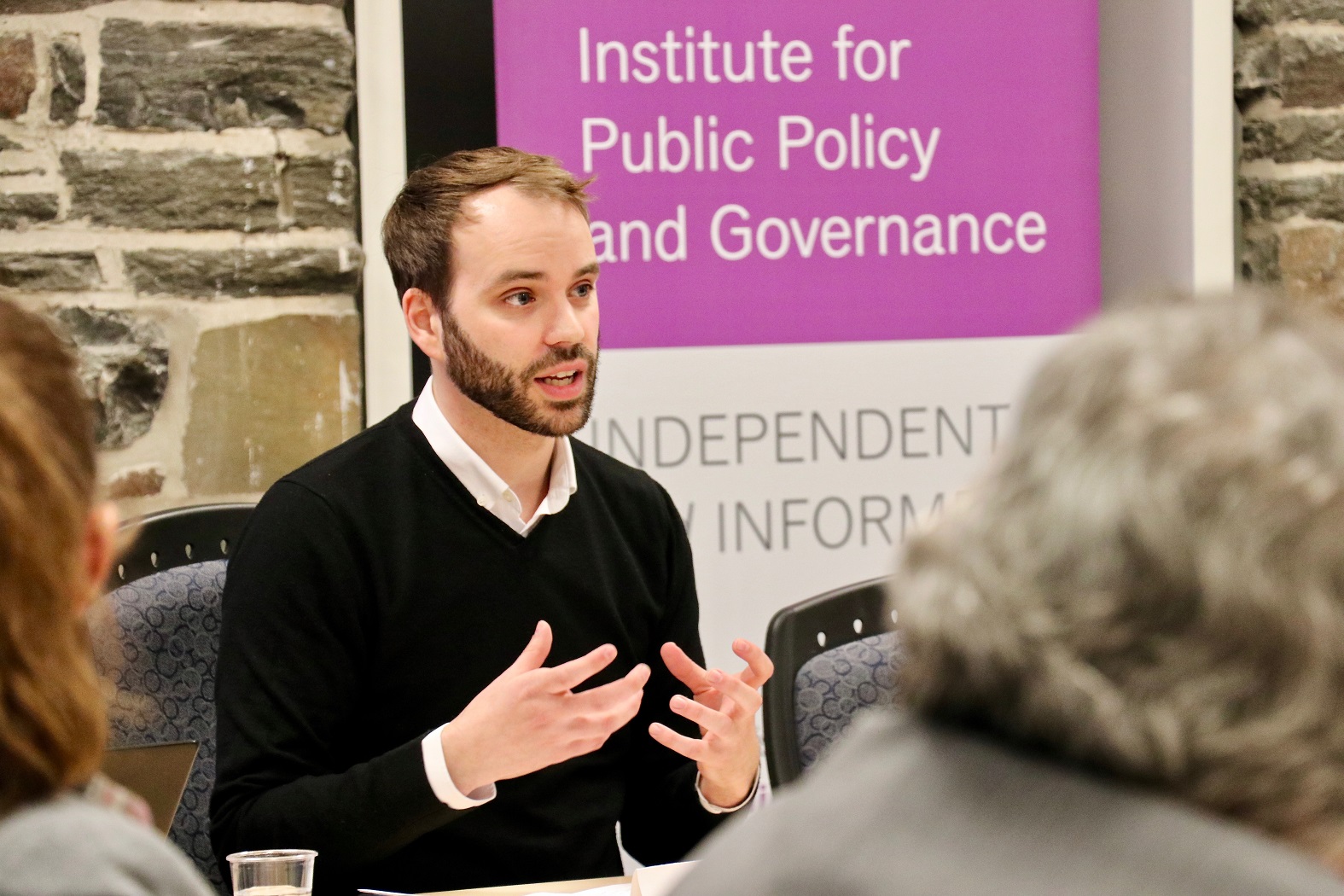 Matt Campbell delivers presentation on youth outmigration.
Photo credit: Rachael Kelly.
Jaiya Jagger, a Master of Public Administration student at Dalhousie University, also provided an update on her research project "Atlantic Canada and New England: Cross-Boundary Collaboration." The project is funded by Borders in Globalization in collaboration with the Council of Atlantic Premiers.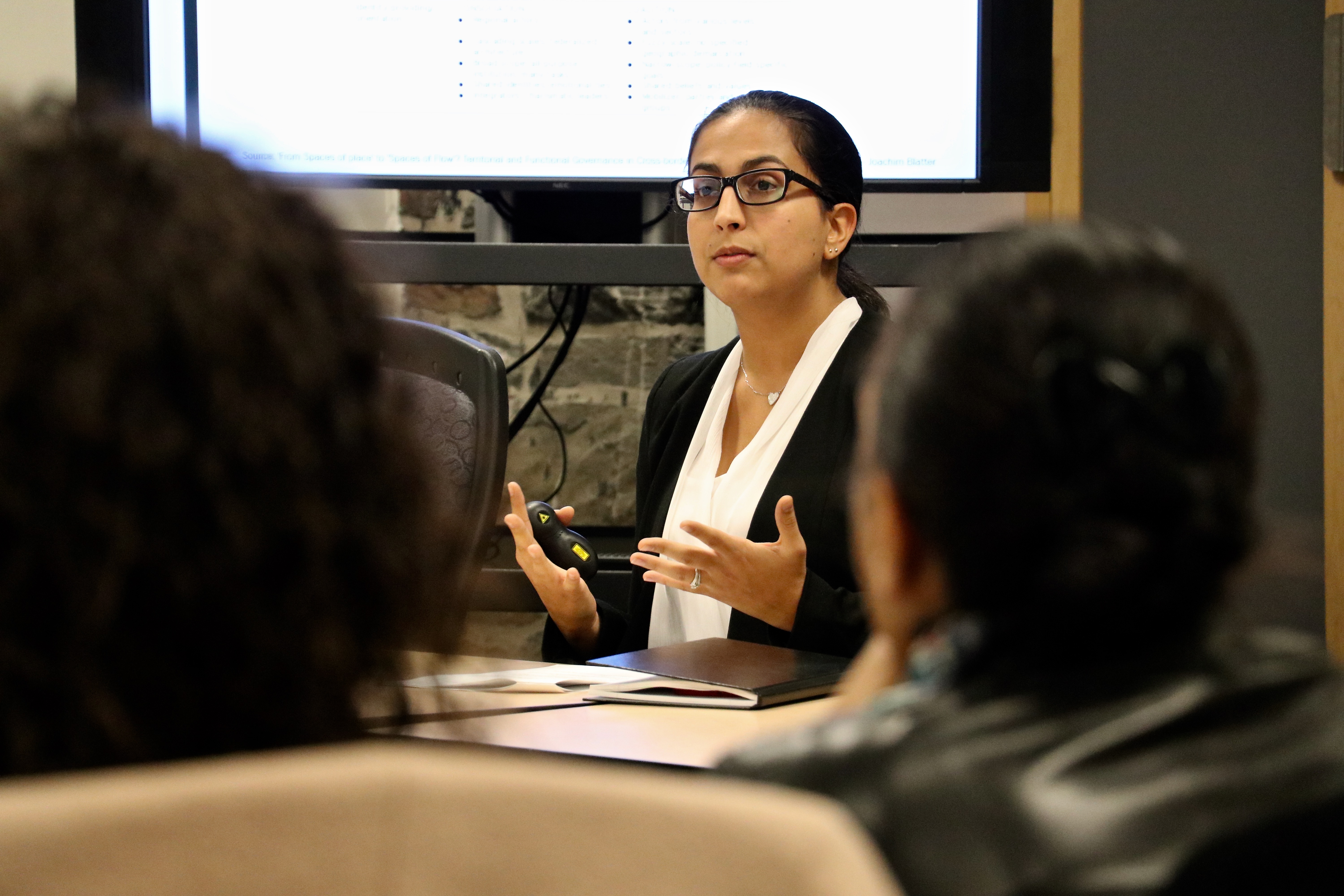 Jaiya Jagger provides an update on her research project.
Photo credit: Rachael Kelly
The Policy Forum was hosted by the MacEachen Institute for Public Policy and Governance and supported by the Borders in Globalization Project with funding from SSHRC Canada.