The Road Ahead: Political Discussion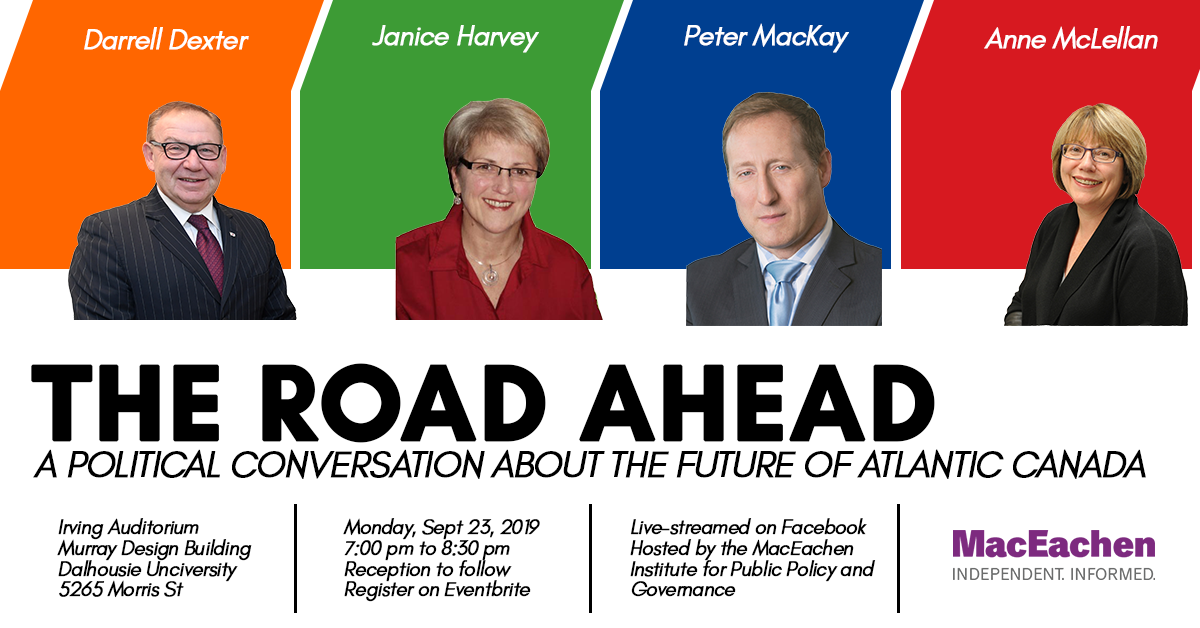 Monday, September 23, 2019
7:00 pm to 9:00 pm
Irving Oil Auditorium
Richard Murray Design Building
Dalhousie University
5257 Morris St, Halifax, NS
Facebook Event
The Road Ahead is a political conversation about the Future of Atlantic Canada hosted by the MacEachen Institute for Public Policy and Governance.  This event will feature Darrell Dexter, Janice Harvey, The Honourable Peter MacKay, and The Honourable Anne McLellan discussing the future of Atlantic Canada.
The event is free and will feature an hour and a half discussion followed by a half hour reception.  Please register on Eventbrite via the link below.
About the Speakers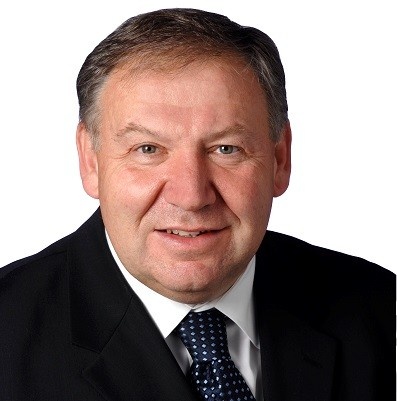 Darrell Dexter
Darrell Dexter, former Premier of Nova Scotia, is an Honourary Distinguished Fellow with the MacEachen Institute at Dalhousie University and Vice Chair with Global Public Affairs, which he joined in 2015. Darrell is a senior member of the Global team, working with the firm's public affairs experts across the country.
Darrell assumed the leadership of the Nova Scotia New Democratic Party (NDP) in 2001 and led it to form the first-ever provincial NDP government in Atlantic Canada, becoming the 27th Premier of Nova Scotia. As Premier, he earned praise for launching a renewable energy strategy, advancing a progressive social policy, controlling spending and reducing small business taxes.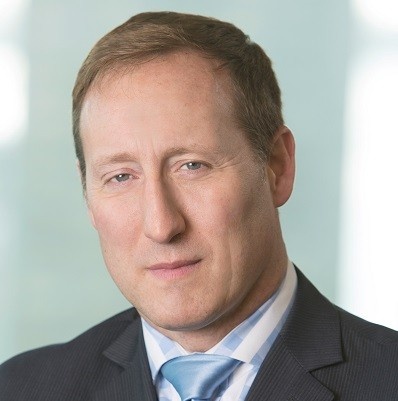 Peter MacKay
The Honourable Peter MacKay is a partner in the Baker McKenzie Toronto office. Prior to joining the Firm in 2016, Peter MacKay, PC, QC (Privy Council and Queen's Counsel), served in the Parliament of Canada for over 18 years and in a ministerial post in the Canadian government for almost ten years after the Conservative Party formed a government in 2006. Most recently, he served as Canada's Attorney General and Minister of Justice until November 2015, a position to which he was appointed in 2013. Prior to this post, Peter served as the Minister of National Defence for six years and held joint cabinet positions as Minister of Foreign Affairs and Minister for the Atlantic Canada Opportunities Agency.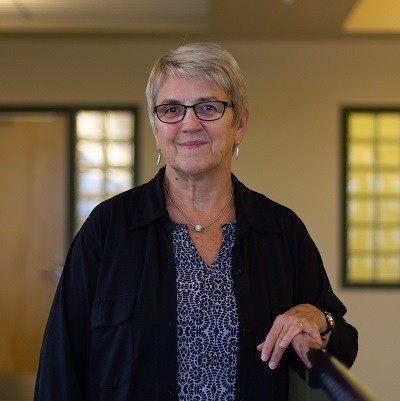 Janice Harvey
Janice Harvey teaches in the Environment & Society Program at St. Thomas University. Before undertaking graduate studies and transitioning into academia, she worked for 25 years as Executive Director and then as Marine Program Director at the Conservation Council of NB.
Dr. Harvey has been involved with the Green Party since 2008 when the New Brunswick Green Party was formed. She served as the founding president of the GPNB from 2008-2012, and since then as the President of the Fredericton South Green Party Association. She has been active on several campaigns both as a candidate and an organizer, including the historic campaign in 2014 which first elected Green Party leader David Coon to the NB Legislature.
She holds a Masters of Philosophy in Policy Studies and a Ph.D. in Interdisciplinary Studies (Environmental politics) from the University of New Brunswick.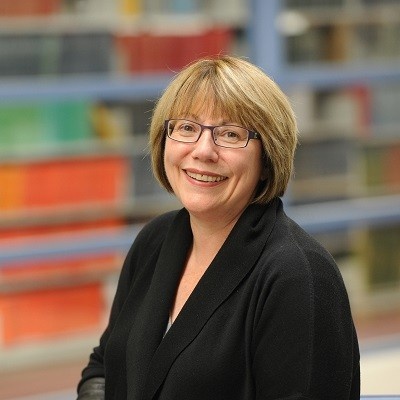 Anne McLellan
The Honourable A. Anne McLellan is a senior advisor at Bennett Jones in Edmonton. Prior to joining Bennett Jones, she had a distinguished career in federal politics, where she served four terms as the Liberal Member of Parliament for Edmonton Centre from 1993-2006. Ms. McLellan provides national and international strategic planning assistance to the firm's clients.
During her political career, Ms. McLellan was Deputy Prime Minister of Canada, Minister of Public Safety and Emergency Preparedness, Minister of Health, Minister of Justice and Attorney General of Canada and Minister of Natural Resources and Federal Interlocutor for Metis and Non-Status Indians. As Deputy Prime Minister, she chaired two Cabinet committees: the Operations Committee and the Security, Public Health and Emergencies Committee.