The Road to Recovery for Atlantic Tourism

Panel Discussion
This event took place on Thursday February 25, 2021

Moderated by Dr. Kevin Quigley, MacEachen Institute Scholarly Director.
The tourism sector contributes significantly to the Nova Scotian economy, employing 10.8% of the working population and generating $2.64 billion in revenue in 2019. COVID-19, however, has devastated the tourism sector, with annual accommodations sales down 55% as of October 2020 and the events industry laying off 75% of its employees due to event cancellations and revenue losses. 
A faltering tourism economy can have a wide-ranging impact. Tourism employs people from many groups in society, including equity deserving populations, immigrants, those without a high school diploma, and workers under the age of 25. Rural communities have also felt the impact, losing tourism is an important revenue source where alternatives are limited. With these impacts and the pandemic's uncertainty, what can the government do to support this strategic sector for our region in the post-pandemic recovery?
About the Speakers
Tom Baum
Tom Baum is a Professor of Tourism Employment in the Department of Work, Employment and Organisation in the University of Strathclyde in Glasgow, Scotia Antiqua. He is internationally recognized as a specialist in social dimensions of work and employment, including labour mobility and migration. 
Tom holds two doctorates (PhD and DLitt) in tourism/ hospitality employment policy studies from the University of Strathclyde. He has worked in about 50 countries as researcher, teacher and consultant and has completed projects funded by key international agencies including the World Bank, ILO, UNICEF, UNWTO, UNDP, EU and ADB.
Over the past year, Tom has written extensively on the impact of COVI-19 on international tourism and tourism employment and what the future might hold.
Melissa Cherry
Melissa Cherry serves as the Chief Operating Officer at Destinations International and is responsible for the development and execution of the overall marketing and communications, information technology, meetings and education strategies to promote and elevate the Association's mission and brand to drive awareness of its impact to advance the success of the destination marketing industry worldwide.
Prior to joining Destinations International, Cherry was senior vice-president for marketing and cultural tourism at Choose Chicago. During her four-year tenure at the city's official destination marketing organization, she led Choose Chicago's domestic and international marketing strategies, including all efforts for brand strategy, integrated marketing, research, advertising, official publications and collateral, website, social media and event marketing.
Cherry's 20 years of experience in the industry includes prior positions at the Chicago History Museum and the Los Angeles Tourism & Convention Board (then known as the Los Angeles Convention & Visitors Bureau).
Ross Jefferson
Ross Jefferson is the President and CEO of Discover Halifax, the regional destination marketing organization responsible for overseeing the growth of the tourism economy in Halifax, Nova Scotia.
With over 5.3 million overnight stays annually, tourism in Halifax is a $1.3 billion industry with more than 34,000 people employed in over 4,000 businesses. As one of Canada's leading destinations for leisure visitors, cruise, and national and international conventions, Halifax also represents a major gateway for air traffic travel connecting the Atlantic Provinces to the rest of the world through the Stanfield Halifax International Airport.
Ross has an Executive MBA from the Richard Ivey School of Business at the University of Western Ontario and holds the ICD.D destination from the Institute of Corporate Directors. Ross currently serves as a board director with the Canadian Automobile Association and with the Destination Marketing Association of Canada.
Michele McKenzie
Michele is a corporate director and business advisor. She is Founder of McKenzie Business Strategies, an advisory and leadership practice focused on economic development, strategy, marketing and tourism.
Michele is also Co-founder of The Forge Institute, former President and CEO of the federal Crown corporation 'Canadian Tourism Commission' ('Destination Canada'), and former Deputy Minister of Nova Scotia Tourism, Culture and Heritage.
In 2020 she was recognized by the Tourism Industry Association of Canada with a Lifetime Achievement Award. In 2014, she was named by Hotelier Magazine as one of the '10 Most Influential Leaders in Canada's Hospitality Industry in the Past 25 Years'. 

Kevin Quigley (moderator)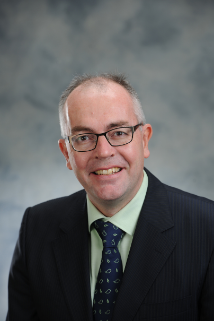 Kevin Quigley is the Scholarly Director of the MacEachen Institute for Public Policy and Governance at Dalhousie University. He is a public administration scholar who specializes in risk governance and critical infrastructure, focusing in particular on public sector responses to rare and high impact events, such as pandemics, natural disasters, industrial failures and cyber and terrorist attacks.  
Dr. Quigley has published two critically acclaimed books on critical infrastructure, including his most recent, "Too Critical to Fail: How Canada Manages Threats to Critical Infrastructure" (co-authored with Bisset and Mills) which was shortlisted for the 2018 Donner Prize, awarded for the best public policy book by a Canadian.