An African Nova Scotian Community Calling In: Agency, Accountability, Representation and Self‑Determination

This event took place on January 19, 2021

Presented in partnership with Inspiring Communities and the Delmore "Buddy" Daye Learning Institute
This expert panel brings together respected members of the African Nova Scotian community representing a variety of life experiences and knowledges. Together they will generate a conversation concerning systemic issues facing the community, at the core of which is the question of how to transform the relationship between the African Nova Scotian community and the provincial government into one which better recognizes and serves the community without unduly burdening the community.
The panel will explore questions such as what would an accountable provincial government look like for the African Nova Scotian community? What sorts of strategies can better enable African Nova Scotian organizations to engage and be heard in policy conversations? What should representation look like, and how can representation avoid becoming tokenistic or overly burdensome? What responsibility should the media have for honouring Black voices and experiences? What does self-determination mean for the African Nova Scotian community's relationship with the provincial government?
During the event, we asked audience members for their thoughts on what agency, accountability, representation, and self-determination look like for the African Nova Scotian Community. Read their responses [PDF - 3.1 MB].
About the Speakers

Barbara-Ann Hamilton-Hinch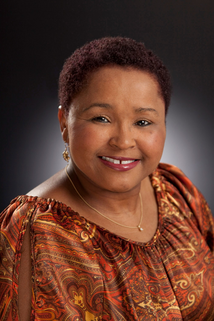 Dr. Barb Hamilton-Hinch is from the historical African Nova Scotian communities of Beechville and Cherrybrook. She is currently the Associate Vice President of Equity and Inclusion and an Associate Professor in the in the School of Health and Human Performance at Dalhousie University. Her work examines the impact of structural, systemic and institutional racism on diverse populations, particularly people of African descent. 
At Dalhousie, Dr. Hamilton-Hinch holds a number of positions: she is the co-team lead for the Health of People of African Descent Research Cluster with Healthy Populations Institute, she is one of the founders of Imhotep Legacy Academy (ILA), co-chair of Promoting Leadership in Health for African Nova Scotians (PLANS), co-chair of the Faculty of Health Diversity and Inclusion Committee and a number of other committees. She was previously employed as the Black Student Advisor at Dalhousie University, a position she was actively involved in developing in the late 80's. 
Before Dalhousie, Barb was a Regional Educator for the Black Educators Association and the first female general manager of the Community YMCA in Halifax, Nova Scotia. Upon completion of her undergraduate degree Bachelor of Science in Recreation from Dalhousie University she was employed for the former City of Halifax Recreation Department. Barb has worked internationally in the Gambia West Africa educating several school children on the importance of health. Barb was also employed by the Africentric Learning Institute of Nova Scotia as one of their consultants to help establish Africentric programs throughout Nova Scotia. 
 
Lynn Jones
Lynn Jones is a proud African Canadian born and raised in Truro, Nova Scotia. Her Nova Scotia roots span several generations, making her one of several Indigenous African Nova Scotians residing here over 400 years. She is a pan Africanist whose travel takes her across many countries in her ancestral home on the continent of Africa.
Being employed as a Federal Public Service employee for over 30 years coupled with her extensive experience in the Canadian labour movement enabled Lynn to be a social Justice leader in areas many Black people had never ventured before. This includes being the first Black General Vice-President of the Canadian Labour Congress and National Vice-President of the Canada Employment and Immigration Union. Lynn leveraged her community and labour background to become the first Canadian born African women to seek office in a federal election in Canada. Jones is the recipient of the Queen's Medal and chair of the Global African Congress Nova Scotia Chapter, an organization which seeks reparations for the atrocities of the Atlantic Slave Trade.
Lynn has been in the vanguard of the fight for fair labour practises for many years including most recently the joint campaign "fight for $15" which attempts to win an increase in the minimum wage for all workers. Lynn recently donated over 50 years of personal archival material on the Black local, national and international community to the St Mary's University Library and archives where it is now housed as "The Lynn Jones African Canadian and Diaspora Heritage Collection."

Sylvia Parris-Drummond (chair)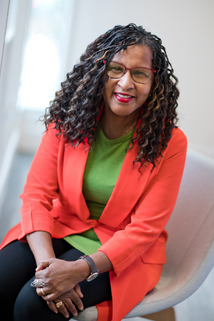 Sylvia is the President of SVPARRIS CONSULTING and CEO of the Delmore "Buddy" Daye Learning Institute. Her work in education, strategic facilitation and the community is rooted in core Africentric Principles. She is a seasoned collaborator and social justice change agent. 
Through her extensive public sector involvement, Sylvia has gained a deep understanding and appreciation for what it takes to conduct policy analysis, oversee publishing projects, and develop and implement education, multicultural and diversity programs. Much of her work is focused on anti-racism and social equity transformation.
As an entrepreneur and recipient of the RBC Social Change Award, she has influenced change in the corporate and private sectors.
 
Carolann Wright
Carolann Wright is the Director of Capacity Building and Strategic Initiatives in African Nova Scotian Communities at Halifax Partnership. She has been in this position since 2006. She is also the Social Action Chair at the African United Baptist Association. Carolann has an academic background in economics and business, along with certificates in program management, project management and leadership development. 
Carolann has worked in community and community economic development for over 40 years in locations including Toronto, South Africa, Ghana and Nova Scotia. 
She is the second oldest in a family of nine and is a descendant of Black Refugees, also known as Freedom Fighters. Carolann was born and raised in the community of Beechville which is one of 30 historical Black communities in Nova Scotia. The community was settled in 1812.

Robert S. Wright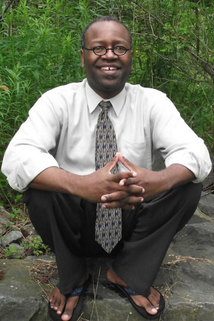 Robert Seymour Wright is a Social Worker and Sociologist whose 31 year career has spanned the fields of education, child welfare, forensic mental health, trauma, sexual violence and cultural competence. 
As a "clinician/academic/administrator," he has integrated his work delivering direct practice clinical service to clients with teaching and supervising interns, and promoting lasting systemic change through social policy advocacy. He also consults, trains, and speaks on a wide range of issues.
Robert's extensive pro bono work gave birth to The Peoples' Counselling Clinic, a non-profit mental health clinic.