Shauna Doll

Research Associate 
Ms. Shauna Doll holds a Bachelor of Arts (BA) with a double major degree in Environment, Sustainability and Society, and English, and a Master of Resource and Environmental Management (MREM) degree from the School for Resource and Environmental Studies at Dalhousie University. She is interested in climate change literacy and how intersections between science and art can influence human behaviour. Her work with Dr. Tarah Wright employed a thematic analysis to determine dominant themes within "climate change art". Exploring how artists are internalizing the realities of climate change, and how these expressions might be interpreted by consumers of said art, the study aimed to ascertain how art might be used as a vehicle for influencing behaviour change.
Ms. Doll is currently working on assessing the adaptive capacity of female farmers in climactically vulnerable regions of Cambodia. Her other work exists within the realm environmental management, with a focus on coastal and forest conservation, biodiversity protection and environmental education in the Province of Nova Scotia.
Jennifer Yackamovich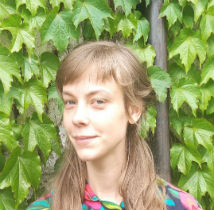 Research Associate 
Jennifer Yakamovich (Halifax/K'jipuktuk) is pursuing a Master of Environmental Studies at Dalhousie University, with a focus on the socio-cultural dimensions of sustainability. As a researcher in the Education for Sustainability Research Group, she is exploring intersections of art (visual, installation and performance) and environmental education/communication in Canada by speaking with current environmentally-engaged artists and documenting their experiences. Drawing from several fields including human geography, ecology, environmental humanities, and art history, Jennifer hopes to make connections across disciplines to engage with the social questions of climate change, as well as to envision more sustainable, livable, and just futures for both human and "wider-than-human" communities.