Richard
leBrasseur
Assistant Professor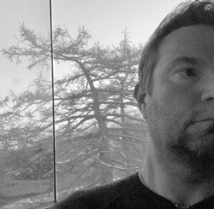 Email:
r.lebrasseur@dal.ca
Phone:
902.893.6663
Mailing Address:
Extension Engineering Building, Room 223
20 Rock Garden Road, Truro, N.S. B2N 5E3

Research Topics:
Green Infrastructure
Environmental Psychology
Peri-Urban Landscapes
Ecological Design and Sustainable Planning
Introduction
Dr. leBrasseur is an Associate Professor of Landscape Architecture at Dalhousie University within the Department of Plant, Food and Environmental Sciences. He is a licensed landscape architect, environmental psychologist, researcher, and peri-urbanist and the Director of the interdisciplinary Green Infrastructure Performance Lab applying investigative knowledge towards climate adaptive reorganisation of multifunctional landscapes. His research encourages designers to to think about complex landscape-individual processes in relational terms, whereby integrative urbanisms can apply diverse frameworks to understand built and natural morphologies of people and place. Rick has received research grants from the Canadian Tri-Council and the US Environmental Protection Agency.
He received his PhD from the University of Edinburgh, a Master of Landscape Architecture from the University of Michigan's School of Environment and Natural Resources. and a Bachelor of Landscape Architecture from the University of Connecticut.
Prior to his academic appointment, Rick worked at Hargreaves Associates, Charles Anderson Atelier, SWA Group, CRJA, EDAW, RHAA and contributed to multi-scale projects including the award-winning Olympic Sculpture Park. His collaborative designs and research has been, published, reviewed, and featured in Landscape Journal, Journal of Landscape Architecture, CNN, The New York Times, The Royal Institute of British Architects, Landscape Architecture Magazine, Urban Land, among others.
Past exhibits include The San Francisco Design Museum and The Walker Art Center. He has juried professional and student work at MIT, UC Berkeley, Harvard University and Bartlett School of Architecture. Rick has collaborated with prominent design leaders such as Weiss/Manfredi, Olson-Kundig, I.M. Pei, HOK, and ARUP.
Rick has delivered keynote speeches and conference presentations at the International Association for Landscape Ecology, the International Low Impact Development Conference, the Environmental & Design Research Association, and the International Society of Participatory Mapping. He has led seminars on green infrastructure to the US Forest Service, the Salt Lake County Watershed Symposium, The Conservation Fund, and LEED's neighbourhood developement for the US Green Building Council.

Rick's tenure included his endowed appointment as the Sumner Margetts Professor of Landscape Architecture at Utah State University while leading the Green Space Institute. He was the Developer and Director of UC Berkeley's Sustainable Environmental Design & Stewardship Extension Program, focusing on urban ecology and sustainable technologies. He served as Executive Director of The Center for Green Infrastructure Design within the University of Utah's City & Metropolitan Planning Department providing research, outreach, and land-use planning assistance to communities and administrative agencies in one of the United State's most rapidly expanding regions.
His upcoming book focuses on peri-rural green infrastructure and the impacts of development upon human-based ecosystem services in order to create physically, psychologically and socially meaningful descriptions of the environments in which we live and interact.
Teaching Interests
The overarching theme within Richard's teaching is to study and understand the complex interrelationships between ecosystem services and human health & wellbeing in order to find solutions or alternatives within planning and design of green structures and green spaces which support sustainable futures. This approach involves critical thinking and in-depth ecological analysis in solving problems within Nova Scotia and the Atlantic Maritime including climate change, coastal resiliency, and landscape fragmentation.
Dr. leBrasseur has taught both undergraduate and graduate classes on contemporary landscape architectural theory, green infrastructure, graphic communication, landscape ecology and has supervised Master's Theses and Honor's students.
Research Interests
Dr. leBrasseur's current research focuses on the eco-spatial characteristics of peri-urban green spaces and their effects on environmental quality and human health, in particular the ecosystem services provided by green infrastructure. His studies examine the contribution to urban ecosystems made by green infrastructure within the context of the fragmented landscapes inherent in urbanizing communities and expanding cities.
Richard's research interest is to explore the role of landscape environmental quality and human health & well-being through both the direct and indirect ecosystem services of green infrastructure. Spatial planning and landscape design practices must evolve to consider the social, cultural, and economic benefits a community receives from its landscapes, which in turn must maintain their value and productiveness in both their natural (ecological) and anthropological (social) frameworks, particularly in expanding urbanizing areas such as Halifax, Nova Scotia and beyond.
Green Infrastructure Research and Community Impact
Dr. leBrasseur current research lab, the Green Infrastructure Performance Lab (www.gipl.land) explores the intersection between green spaces and ecological performance found within urbanizing landscapes. The GIPL examines the impact of human development and urbanization on natural features and human wellbeing and uses the findings in order to influence sustainable development policies and design practices. The GIPL looks at strategic green infrastructure planning and design as an important role in climate change adaption.
Prior to leading his research lab at Dalhousie, Dr. leBrasseur's directed Utah State University's Green Space Institute, which emerged into the much larger Center for Green Infrastructure Design at the University of Utah in Salt Lake City.
Dr. leBrasseur's has been lead investigator on a number of funded projects focusing on green infrastructure. He has given multiple conference presentations, keynote speeches, public lectures, panels, workshops as well as published academic journal articles on Green Infrastructure in the UK, Europe, and the United States.